It feels strange to write a 'best of 2020' post when this year was anything but the best. In fact, it's really been the absolute worst.
But we made it through, and we feel all the more fortunate for it.
I saw something recently that said that 2020 wasn't the year to get everything you wanted, it was the year to appreciate everything you have, and that is certainly true.
From the tornado back in March to the Christmas morning bombing and everything in between, Nashville has been through a lot this year and us along with it. On a more personal note, we lost our cat Kalypso back in April and that is probably the thing this year that hurts us the most. We miss you, sweet girl.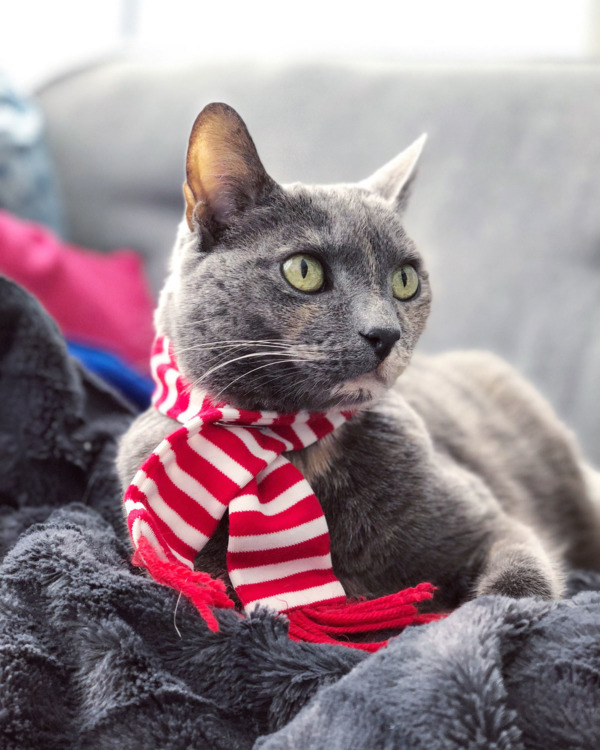 While we may have traveled… quite a bit less this year (our only trip was that ill-fated trip to NOLA in March that we had to cut short because of the aforementioned tornado), I read more than ever before—145 books to be exact—and I'm gosh darn proud of that accomplishment. Times like these we have to take whatever wins we can get!
Never have I been more grateful to be able to work from home, to have a steady income from this blog and our design business that was not affected by this year's events (in fact, this year was the most successful year in terms of ad revenue and traffic that this blog has ever seen… and for that I can't thank you all enough for continuing to visit this blog and make our recipes!)
Still, I've done a best of post every year for the past 11 years, and didn't want to let that streak end. Because it really is intriguing to me to look back and see which recipes you all loved the most.
Your Favorite Posts this Year
These were the top visited recipes published this year (out of a total of 55 published posts). It's a pretty sweet (and sour) list if I do say so myself!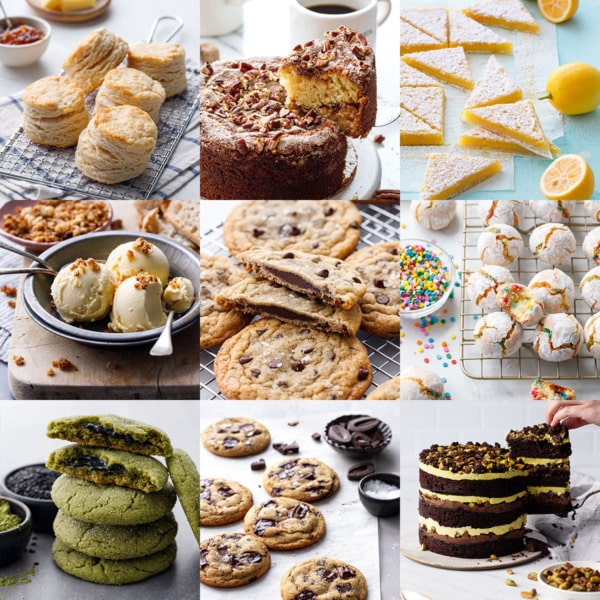 1. Flaky Sourdough Biscuits / 2. Greek Yogurt Coffee Cake / 3. Meyer Lemon Bars / 4. Sourdough Ice Cream / 5. Ganache-Stuffed Chocolate Chip Cookies / 6. Confetti Amaretti Cookies / 7. Black Sesame-Stuffed Matcha Sugar Cookies / 8. Olive Oil Chocolate Chunk Cookies / 9. Chocolate Pistachio Naked Layer Cake
All-Time Favorites
Sometimes posts take a year or two to really gain traction (you'll notice not one of the top 9 posts were published this year, you'd have to go to spot #12 to find the Sourdough Biscuits); as a result, this group of favorites is often monopolized by the same handful of posts year after year. For the first time ever, the Sourdough Crackers unseated the popular Soy Sauce Noodles which have taken the top spot for the past 4 years running, only skipping the top spot in 2016 because I didn't include this category in my roundup. I think the fact that everyone and their mothers were baking sourdough bread this spring probably contributed to that fact. ;)
1. Sourdough Crackers with Olive Oil & Herbs / 2. Soy Sauce Noodles / 3. Shakshouka / 4. Soft Amaretti Cookies / 5. Strawberry Cake Roll / 6. Pan-Fried Trout with Garlic, Lemon & Parsley / 7. Ultimate Chocolate Cake with Fudge Frosting / 8. Butterfly Pea Lemonade / 9. Crispy Oven-Roasted Broccolini
Most Popular on Instagram
While long-term, the blog might skew towards savory, on Instagram it's all about the sweet. I can pretty much guarantee anything savory I post there will flop (god forbid I post a salad or a drink recipe), and the top 9 most liked posts definitely prove that (in fact, nothing savory pops up in my insights until you hit the biscuits at #62). But the big winners of 2020? Amaretti. From confetti to Neapolitan to matcha and more, these little cookies are the darlings of Instagram (and for good reason!)
1. Confetti Amaretti Cookies / 2. Neapolitan Amaretti (technically, these guys snagged the #2, #4, #10, and #13 spots, but we'll just include them once here) / 3. Ultimate Chocolate Cake with Fudge Frosting / 4. Matcha Amaretti Cookies / 5. Cream-Stuffed Chocolate Cookies 'n Cream Cookies / 6. Meyer Lemon Bars / 7. Out-of-this-World Cocoa Brownies / 8. Ganache-Stuffed Chocolate Chip Cookies (#8, #11, and #12) / 9. Tart Cherry Fondant Creams (actually #13 but after removing all the duplicates it makes the final leaderboard!)
****
I won't say happy New Year, rather, here's to a better New Year in 2021!
(Also, because I don't mention it here often enough, be sure to join our facebook group if you haven't already! It's a friendly community and fabulous resource and for anyone looking for cooking tips and recipe inspiration. Join us, won't you?)