My Cookbooks
Breakfast for Dinner
Recipes for Frittata Florentine, Huevos Rancheros, Sunny-Side-Up Burgers, and More!
Inside Breakfast for Dinner you'll find more than 100 classic breakfast recipes made with a twist. Enjoy hearty dishes like Bacon Fried Rice, Breakfast Ravioli, Pizza over Easy, and Cornmeal Pancakes with Beer-Braised Short Ribs, plus such sweet treats as Sunrise Margaritas and Maple Bacon Cupcakes to name just a few. This cookbook is a breakfast lover's dream come true.
BUY NOW:
amazon / barnes & noble / buy local / Apple iBookstore
The Cookie Dough Lover's Cookbook
Cookies, Cakes, Candies, and More!
Food blogger Lindsay Landis has invented the perfect cookie dough. It tastes great. It's egg free (and thus safe to eat raw). You can whip it up in minutes. And, best of all, you can use it to make dozens of delicious cookie dough creations, from cakes, custards, and pies to candies, brownies, and even granola bars.
If you've ever been caught with a finger in the mixing bowl, then this is the book for you!
BUY NOW:
amazon / barnes & noble / buy local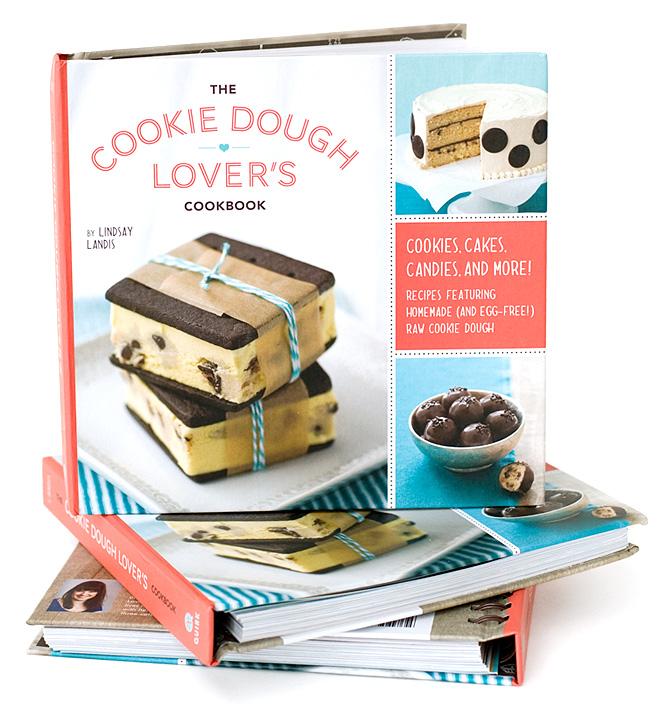 That's My Jam
50 Seasonal Recipes for Jams, Jellies, Marmalades & More
Over 50 delicious jam recipes featuring the best of each season, preserved using water-bath canning methods for year-round enjoyment.