Our first stop on our Croatian adventure: Dubrovnik. Way down in the Southern tip of the Croatian coast along the stunning turquoise waters of the Adriatic sea, this ancient walled city is one of the most beautifully preserved medieval cities in all of Europe.
Dubrovnik has become an increasingly popular tourist destination in the past decade (thanks in no small part to its portrayal as Kings Landing on HBO's Game of Thrones), and it certainly has the crowds to prove it. But don't write off this city as an over-crowded tourist trap; it is truly a spectacular place that everyone should see at least once in their life. There's a reason it's called the Pearl of the Adriatic!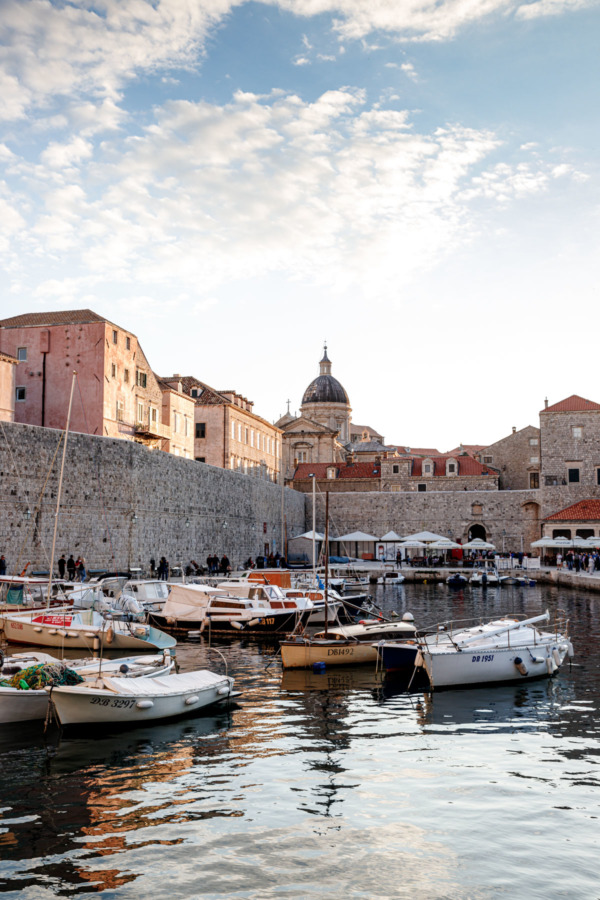 Dubrovnik is charming in the same way that Venice is charming, despite the hoards of tourists. Maybe it is the fact that the old town itself is completely car free (not that it has a choice, other than the main promenade none of the streets are wide enough for cars anyway!) Still, I really wish more cities (in the US especially!) would go car free; it just makes them that much more enjoyable for tourists and locals alike.
Most people who have issues with Dubrovnik cite the crowds as the main reason they dislike it; and they're probably the same people that dislike Venice for the same reason.
Considering how crowded it was when we were there during the shoulder season, I can only imagine what it's like during the peak summer months. It's a popular European cruise ship stop, so the crowd volume can vary wildly depending on how many ships are in port. (It's a bit hard to navigate, but this site has information about how many cruise ships will be in port each day. Try to plan around the highest traffic days if you can!)
That said, even with the crowds it's not impossible to escape them, despited being walled in (literally). Most of the people cluster on the main promenade and walk around the city walls. Head a few blocks on either side, or venture outside of the walls, and any anxiety you may have felt will slowly fade away.
Dubrovnik a small town, so unless you plan to take day trips to islands or other attractions nearby, two days is the perfect amount of time to get to know this ancient city.
(If you're interested in seeing on overview of our entire 2 week itinerary in Croatia, I've written up a summary of our trip here. I'll be posting more detailed accounts of each location in the coming months!)