Sweet, salty, spicy, tangy: these quick refrigerator pickles have it all! Made with garden fresh dill, lots of pungent garlic, and a few chiles for extra spice.
Crisp, flavorful pickles like these make a great side for hot dogs or burgers, or you can even slice them and put them inside an epic grilled cheese, or batter and fry them for the ultimate sandwich topper.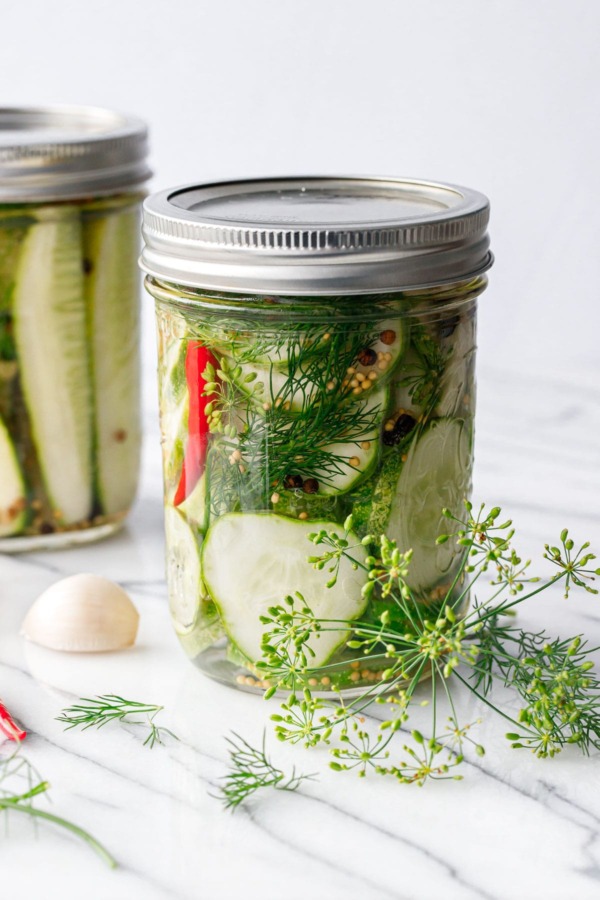 I realized that I have recipes for spicy pickled peppers, pickled green tomatoes, quick pickled red onions… even homemade pickled ginger and pickled sweet cherries… but no recipe for plain old cucumber pickles, despite the fact that I make them on a regular basis all summer long.
Oh, the humanity!
So here it is, our ultra simple and infinitely customizable recipe for refrigerator pickles, with loads of garlic and fresh dill, and a few Thai chiles for a spicy kick (you can also use jalapeno or habanero peppers, or even red pepper flakes – like I said, infinitely customizable).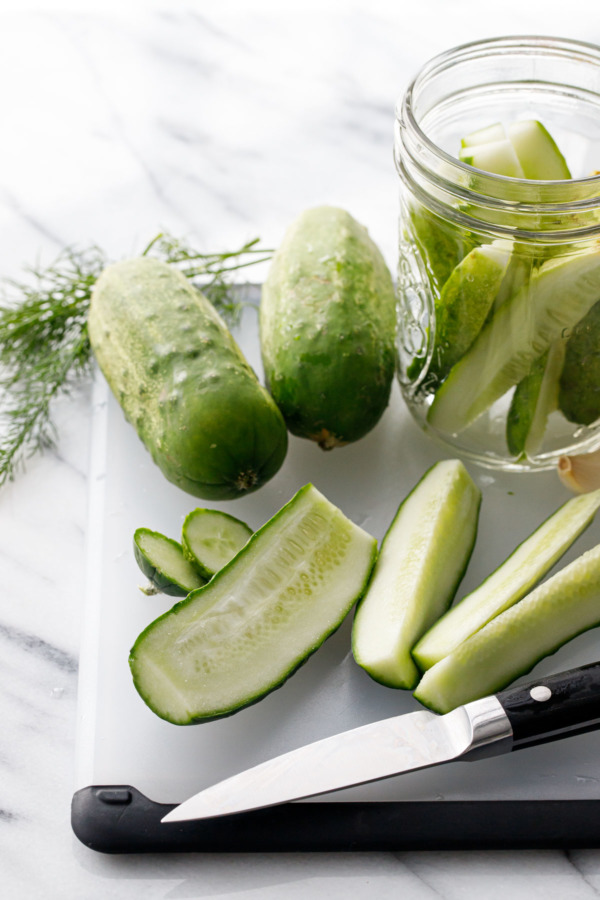 Refrigerator pickles are by far my favorite kind of pickles, since they stay extra fresh and crispy (heat-processed pickles, while they keep longer, are not nearly as crisp).
This recipe makes two pint jars (I like using wide-mouth jars as it is easier to get the pickles in and out).
The pickles are best after 24-48 hours in the fridge, but are good for up to 2 weeks.