Spiced with cinnamon, cayenne and smoked paprika for hint of sweet heat, these crunchy candied pistachios will quickly become your new favorite snack.
Coated with a crunchy layer of crystalized sugar infused with an umami-rich spice blend, these sweet & spicy candied pistachios are completely addictive and perfect for munching (hello, perfect holiday party snack!)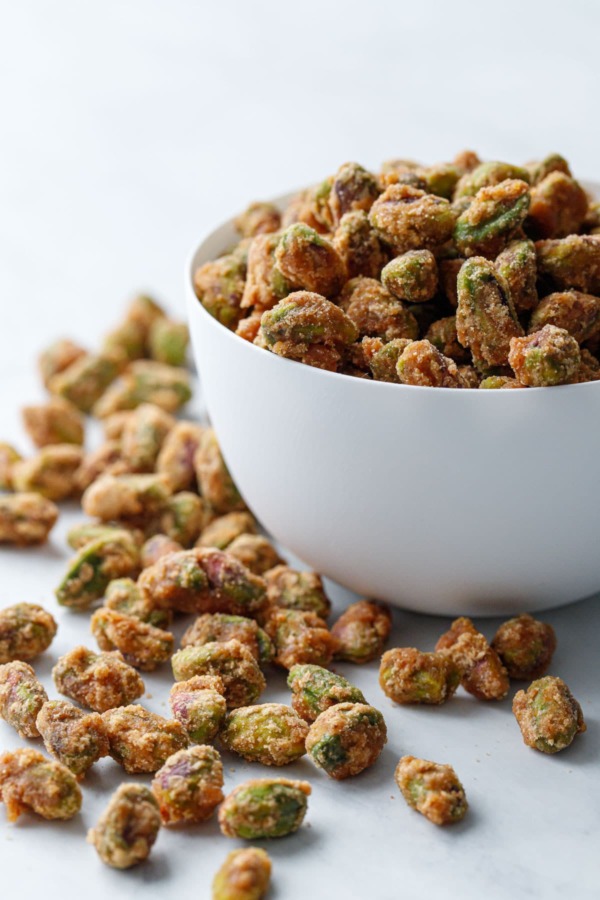 I first started playing with candied pistachios when I was testing my ultimate pistachio lover's gelato recipe. I didn't end up using the candied nuts in the final recipe, however, as the moisture from the ice cream all but dissolved the delicate sugar coating and made them indistinguishable from non-candied nuts, so I figured why spend the extra time?
Still, I had tested so many different methods for candying nuts with amazing results, and I didn't want all that work to go to waste. So I tucked the recipe into my back pocket (or, more accurately, into the back pocket of my recipe notebook) to revisit another day.
That day is today.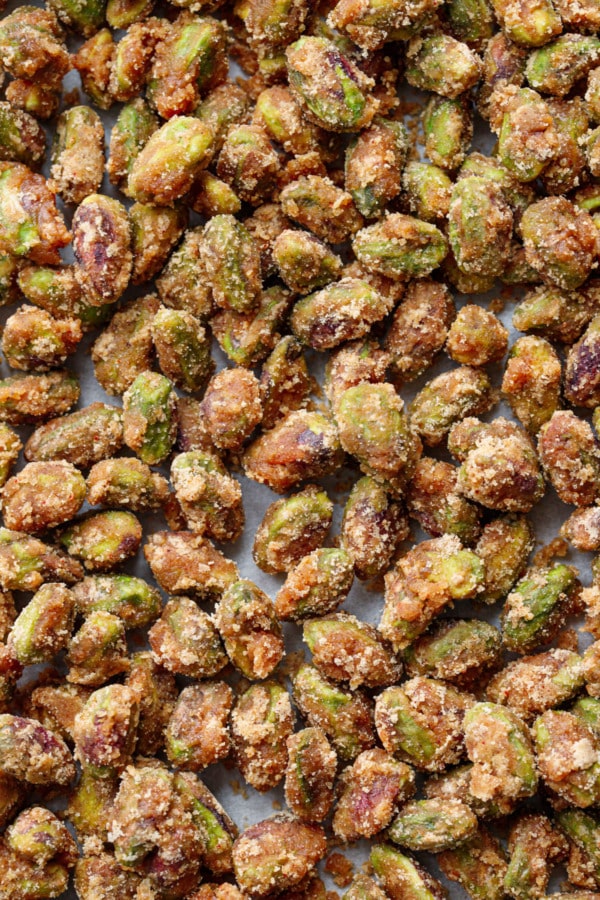 While my original batches were un-spiced, I was really looking for a bit more flavor and knew I wanted to add some heat. I ultimately settled on a subtle mix of spices including cinnamon, cayenne and smoked paprika, for a subtly spicy and sublimely snackable nut.
They're ridiculously addictive; if you're not careful you'll devour the entire batch, one small handful at a time, before you even realize what you've done. They're that good.