Packed with flavor and quick and easy to prepare, chicken picatta is one of our favorite weeknight dinners. We've topped ours with salty capers, thinly sliced preserved lemon and a sprinkling of fresh parsley.
For a quick dinner that'll please the whole family, chicken picatta is just the thing! The thinly-pounded chicken breasts cook in a jiffy, darkening to a rich golden brown that's crisp around the edges and topped with a rich pan sauce flavored with lemon, white wine, and just enough butter to make it oh-so-satisfying.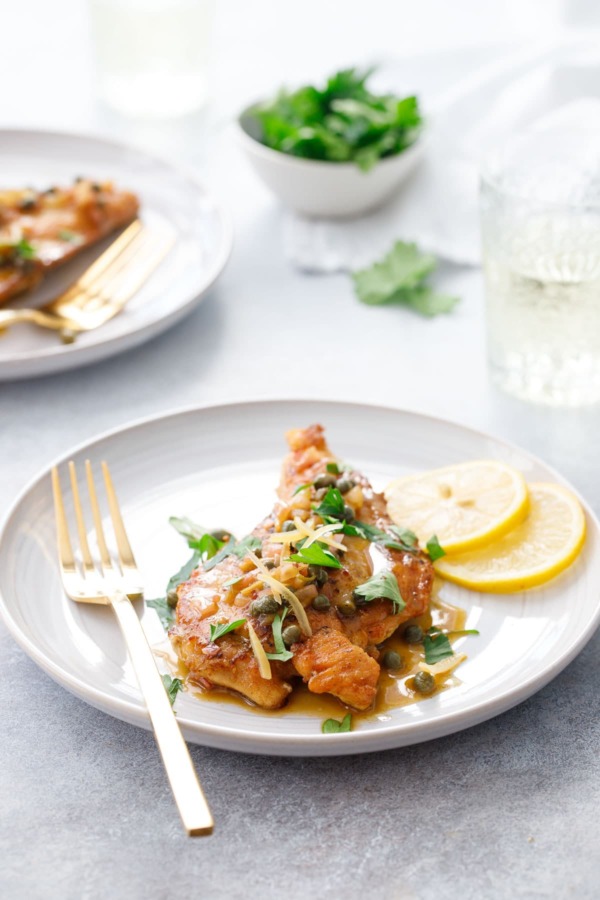 You all said you wanted more quick and easy weeknight dinners…
Well, I aim to please. ;)
This is exactly the kind of recipe you'll find us cooking week after week. As much as we love our bone-in roasted chicken breasts, sometimes, after a long work day, even 45 minutes sounds like an eternity.