This homemade fig syrup is made from dried mission figs and turbinado sugar, resulting in a uniquely sweet and fruity syrup that'll have your tastebuds clamoring for more!
Whether drizzled over buttermilk pancakes or served as part of the perfect party cheese platter, fig syrup is a unique and flavorful alternative to honey that has a multitude of delicious uses.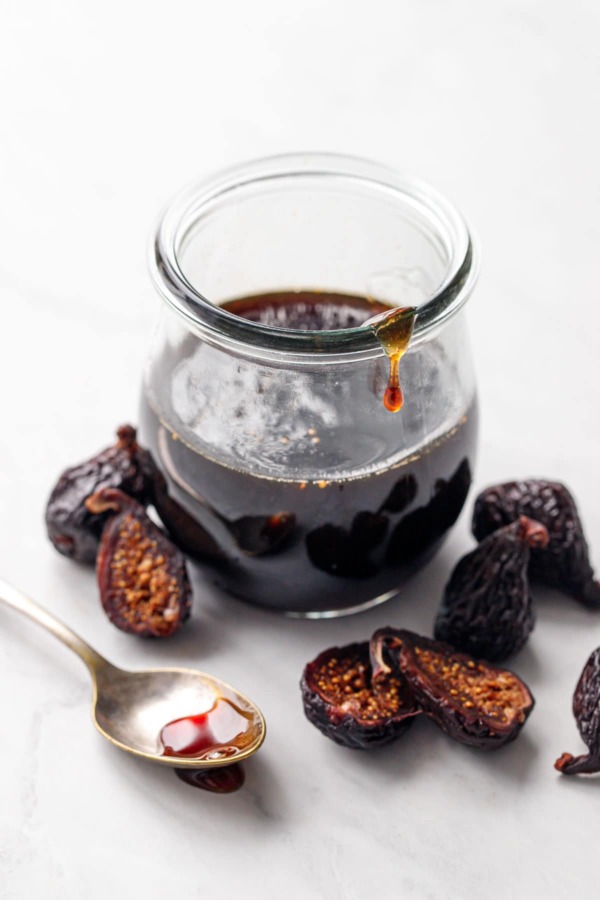 This recipe was created in partnership with Valley Fig Growers, a fig grower-owned cooperative from San Joaquin Valley, California.
Drizzle it, just a little bit (or a lotta bit – no judgement here!)
I love making homemade fruit syrups, from blueberry to elderberry to peach; they're a great way to add flavor and sweetness to drinks and cocktails, but they can really be used for so much more. This fig syrup is no exception, in fact I'd argue it's even more versatile than my previous syrup recipes: the possibilities for it are endless!
I've always used fresh fruit when making fruit-flavored sugar syrups. However, in this case I opted to use dried figs: I find the flavors are so much more robust since the sugars in the fruit have already been concentrated during the drying process. Not to mention fresh figs are fickle, only in season for a short time and, when you do manage to get ahold of them, they too easily bruise and ooze and spoil in what seems like mere minutes; dried figs are much more practical to have in your pantry.
Orchard Choice California Dried Mission Figlets give this syrup a complex molasses-like flavor and stunning garnet hue. Using raw turbinado sugar instead of plain white sugar enhances the caramel undertones, resulting in a flavorful, full-bodied syrup that's incredibly versatile.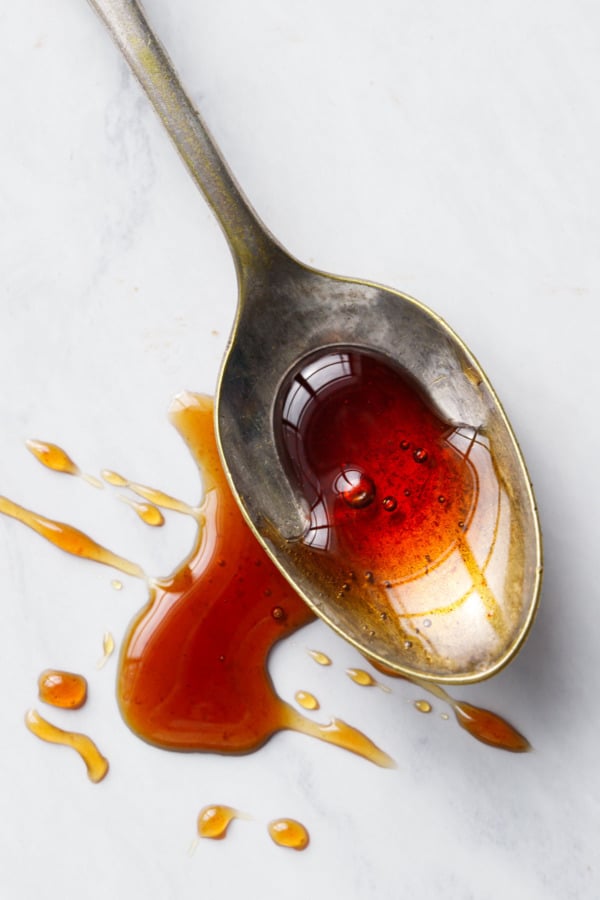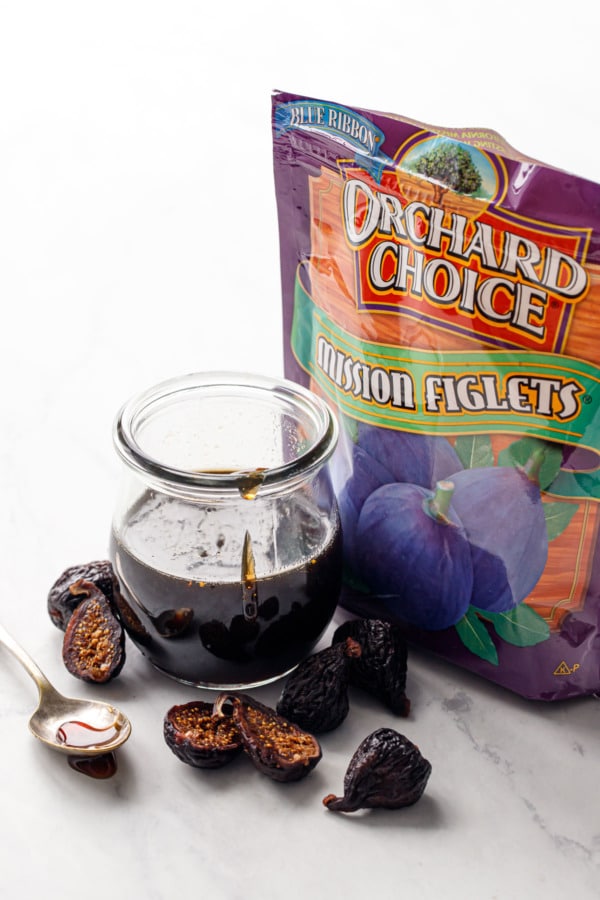 The beauty of dried figs is their flavor is already so intensely concentrated. By simmering chopped dried figs in a sugar syrup, they infuse the syrup with a much more intense, almost balsamic-like flavor than you'd get doing the same thing with fresh fruit.
I opted to use dried mission figs (or, more specifically, Figlets which are smaller than standard sized figs). Mission figs are a brown fig variety that has a smoother and mellower flavor than their green counterparts. You could certainly use Golden Figs here instead (like Sunmaid Dried California Golden Figs), just know your syrup will be lighter in color with a slightly brighter, fruitier flavor.