You'll never throw away sourdough starter again once you've tried these ultra thin and crispy olive oil crackers, seasoned with herbs de Provence and finished with flake sea salt.
These homemade sourdough crackers are the perfect snack all on their own, or, for an extra treat, spread with soft cheese and top with a dollop of homemade jam. They are surprisingly quick, easily prepared while you're waiting for your bread to rise, though you can also refrigerate the cracker dough for up to 24 hours.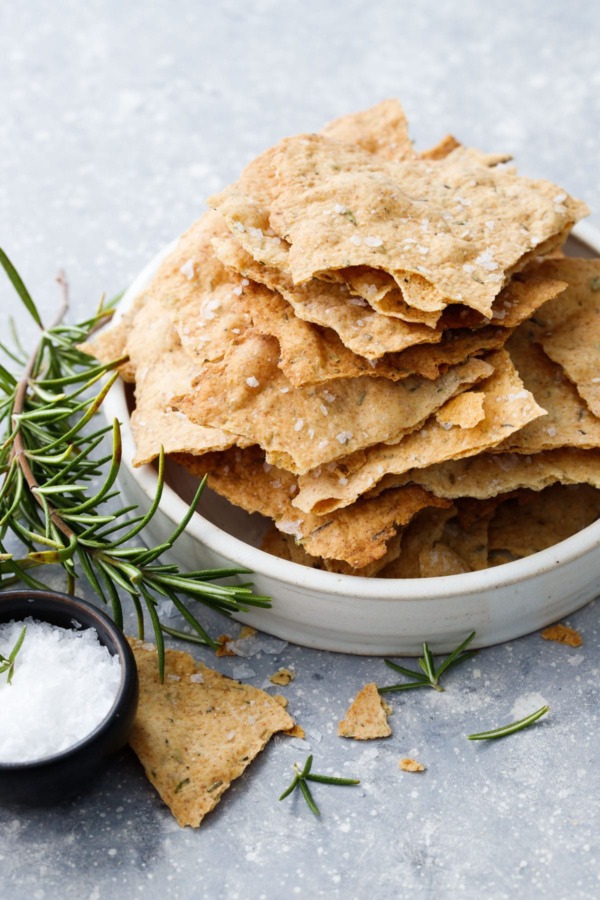 I've been making homemade sourdough bread, at least a loaf every other week, for almost a year now. My starter (aka Jane Dough) is a bit of a diva (she prefers King Arthur organic flour and tends to wilt in the heat/humidity of summer) but she's brought me loads loaves of joy. There are few things as wonderful as homemade sourdough bread.
The one thing that has always bugged me about keeping a sourdough starter, however, is the sheer amount of waste. Every time you feed the darn thing you have to throw away 2/3 of it, and when you're buying $10/bag organic flour, well, that's a travesty.
So I set out to find a way to utilize some of that discarded starter.
There are lots of recipes out there, from waffles to pizza crust and beyond, that use sourdough discard. But it was sourdough crackers that grabbed my attention.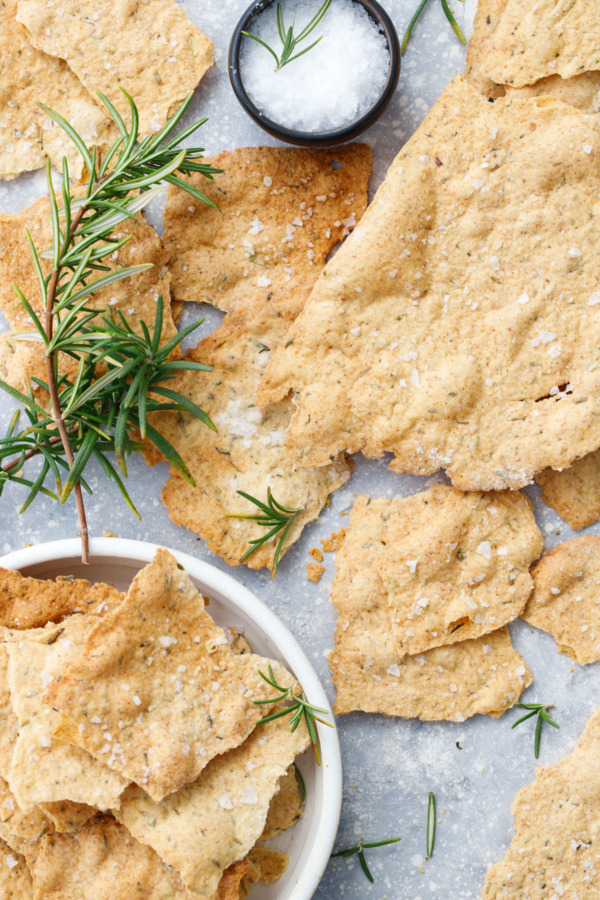 Sourdough crackers require only a few ingredients, the bulk being made up of discarded sourdough starter (the stuff you'd normally toss every time you feed it). That starter is mixed with a bit more flour (I used a combo of all-purpose, whole wheat, and a touch of rye), olive oil, salt and dried herbs. That's it. It really couldn't be more simple.
In terms of flavor, they taste a lot like a homemade wheat thin, if wheat thins were made with olive oil and seasoned with Herbs de Provence (fancy wheat thins).