These refried black bean tacos are a perfect quick and easy vegetarian dinner. Made with canned black beans and pickled jalapeños, they're packed with flavor and serve as the perfect foundation for your favorite taco toppings.
This is one of those recipes you'll come back to time and time again; it really is as quick and easy as it claims, not to mention perfect if you're trying to eat less meat, but don't want to sacrifice on flavor.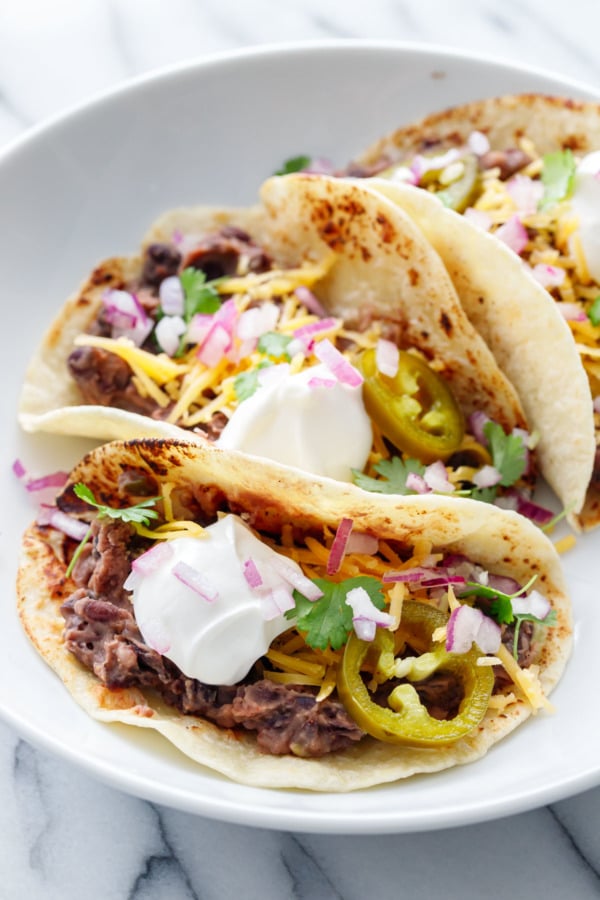 There is no shortage of black bean taco recipes on this site, it being one of our favorite fillings for meat-free tacos.
But these black bean tacos, which involve a quick refried-style black bean filling made from canned black beans and flavored with spices and pickled jalapeños, may just be our favorite. Served with your choice of toppings in a soft flour or corn tortilla, they really are a perfect vegetarian weeknight main that checks all the boxes.
Choose your toppings accordingly and they can even be vegan!