My favorite soft and chewy amaretti cookies with added matcha green tea powder for a unique flavor and striking color.
This recipe is proving to be quite the versatile cookie, lending itself to endless iterations, including this virescent matcha variation that is, like the original, naturally gluten and dairy free!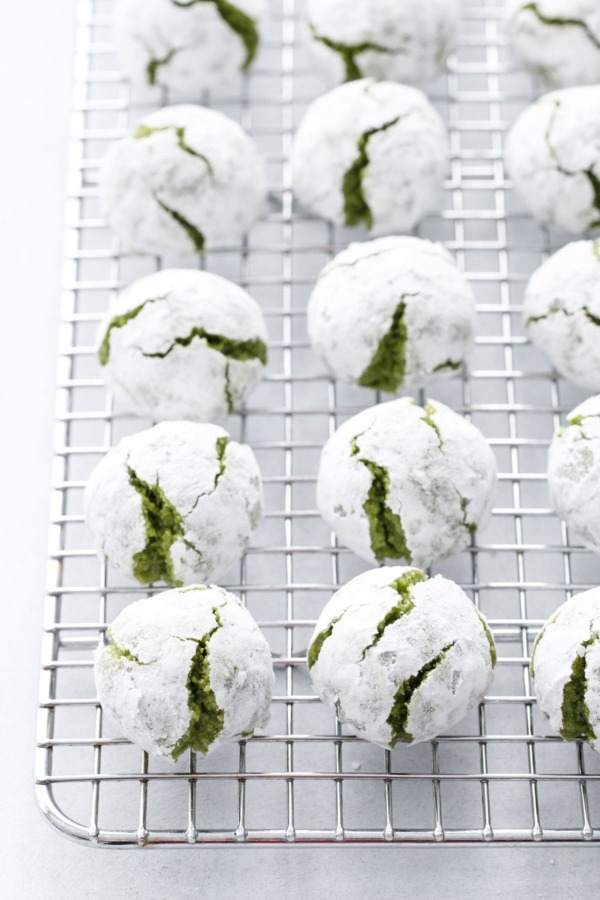 Another day, another amaretti.
I swear, this recipe is turning into one of my all-time favorites (and yours). The fact that it's so easy to adapt for a variety of flavors and striking natural colors only adds to that love. So far, I've done soft almond amaretti. Raspberry amaretti. And now, matcha amaretti. (I'm totally doing a chocolate version next.)
The flavor is as captivating as the color, with a hint of matcha green tea to compliment the natural almond essence. And for those of you who think matcha is bitter, there's enough sugar in these cookies to negate that bitterness entirely.
Consider these step 1 in transforming yourself from a match-hater to a matcha-lover.
As reader Jacqueline suggested (she's the one who inspired this flavorful variation in the first place!) make a batch of these and a batch of the raspberry amaretti for a festive red and green Christmas cookie display.
Or, even more timely… since St. Patrick's Day is coming up… well, I don't need to tell you that these would be the perfect treat. (There's absolutely nothing wrong with making Japanese-flavored Italian cookies on an Irish holiday, right? I didn't think so.)