The classic Italian Spritz is the perfect cocktail recipe for summer: with crisp, bubbly prosecco and a bitter sweet apertif, there are few things more refreshing.
I challenge you to find a cocktail better suited for sipping on a hot summer day than the classic Italian spritz. The bubbly prosecco and bittersweet aperitif combine to create the perfect antidote for the heat and humidity, from Nashville to Venice and everywhere in between.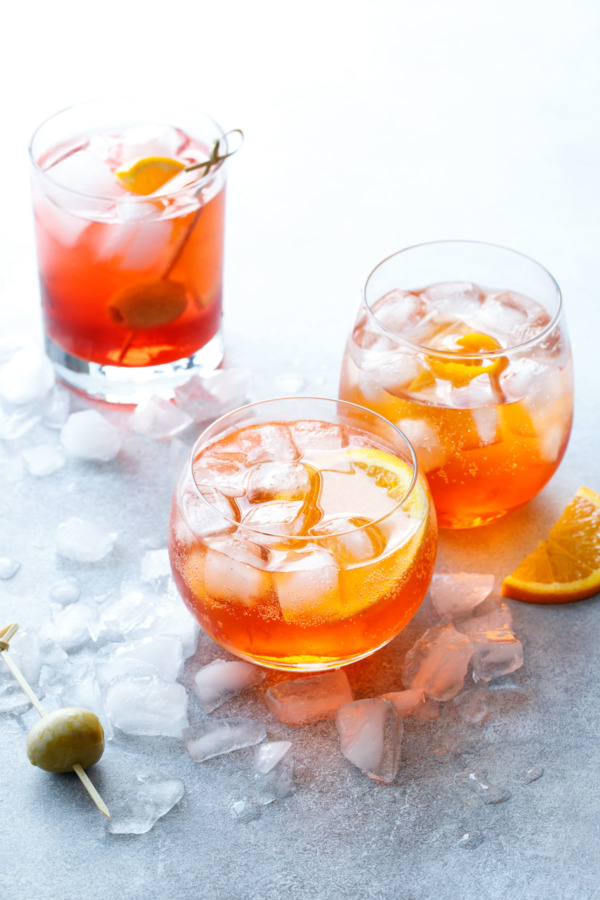 Taylor here, taking over where Lindsay simply can't (I love her, but she can't tolerate much alcohol… unless it's in baked goods, of course!) I may be more behind the scenes around here most of the time (you can usually find me at the sink cleaning up Lindsay's messes), but when it comes to cocktails, I'm your guy. And today? It's all about the spritz.
I was introduced to the spritz for the first time last summer in perhaps the birthplace of the drink itself: Venice, Italy. As we wandered the canals and piazzas, we quickly noticed that pretty much every person at every table outside of every cafe was sipping on a large glass of some concoction that practically glowed orange in the afternoon sun.
Curious as to what everyone was drinking (and because it was 95 degrees and whatever it was sure looked refreshing), I stopped and tried one. That was my first taste of a true spritz. I was instantly hooked. Once we returned home, I quickly figured out the formula to make my own (luckily it couldn't be easier) and have been keeping our liquor cabinet fully stocked with spritz making supplies ever since.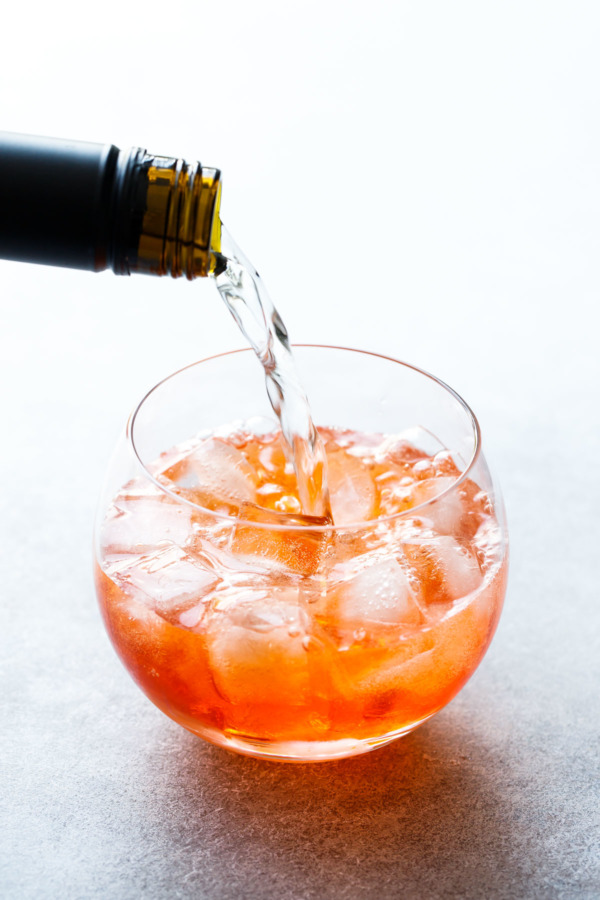 While the spritz has seen many variations through the centuries, the modern spritz is a prosecco-based cocktail with a splash of an aperitif: an alcoholic liqueur that is usually somewhat bitter with fruity and herbal flavors. Aperitifs are made from a wide range of ingredients, which is what gives them their unique flavors. Some are wine based, others are spirit based, but most are flavored with their own secret variety of herbs, spices, fruits such as rhubarb and citrus, and even vegetables like artichokes.