You better believe it, these beyond perfect chocolate chip cookies are made with olive oil instead of butter!
Bright and fruity extra virgin olive oil makes for a uniquely delicious chocolate chip cookie, paired with two kinds of bittersweet dark chocolate and a pinch of flaky sea salt on top.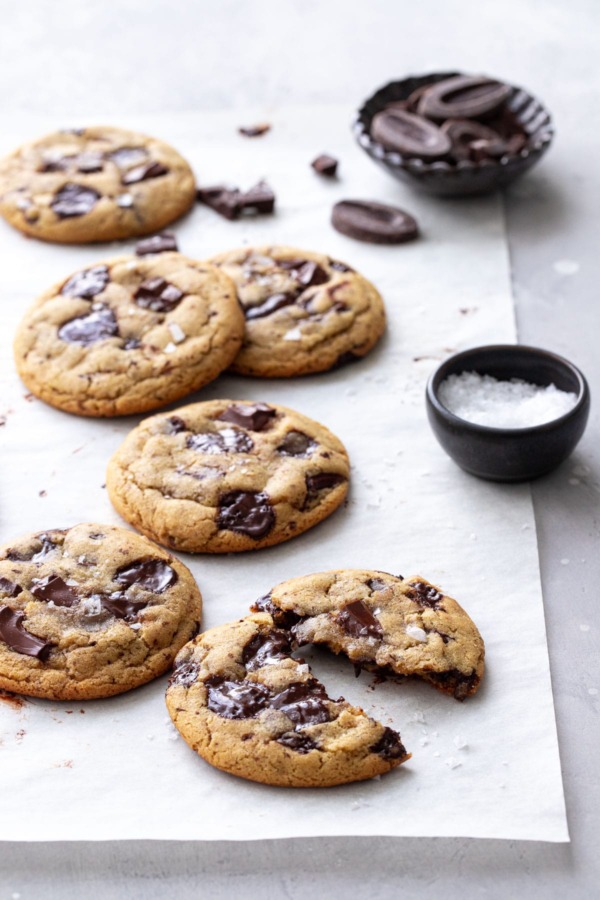 Not just for savory cooking, olive oil is an underrated ingredient when it comes to baking.
From brownies to rice krispie treats, swapping olive oil for butter makes for a uniquely-flavored dessert that's naturally dairy free and downright tasty.
Like these chocolate chip cookies, for instance, which are made with extra virgin olive oil in place of the typical butter. The result is surprising, a little different than your typical chocolate chip cookie, sure, but undeniably delicious.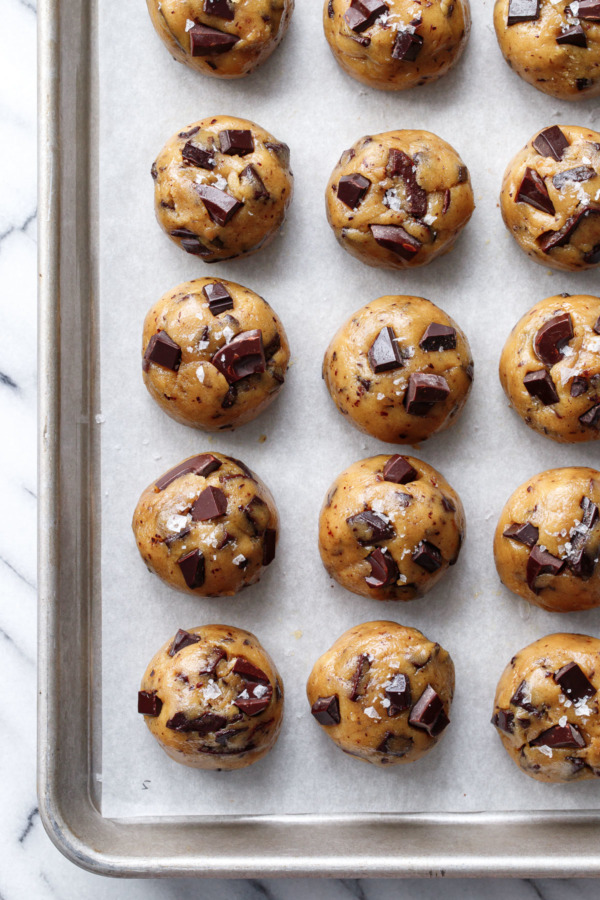 This recipe is based on my ganache-stuffed chocolate chip cookies, which use melted butter anyway, so the swap to olive oil was quite straighforward (it's harder to substitute when a recipe relies on creamed butter versus melted).
I did add an egg yolk for richness, and slightly more flour to account for the extra liquid, but otherwise the recipes are very similar overall.
But despite the similarities in the recipe itself, the results are surprisingly different. Not that these cookies taste strongly of olive oil (you probably wouldn't know if I didn't tell you), but there is definitely a unique flavor to these cookies when compared to all-butter cookies. Dare I say, sharper? Spicier, although not in the sense of chili spice. I guess it'd greatly depend on what olive oil you use too, whatever fruit/spicy/nutty flavors are in your oil will likely get passed on to the baked cookie.