This gorgeous layered dessert features a brownie-like chocolate cake, luscious chocolate raspberry jam, and a light and fluffy raspberry and ruby chocolate mousse all enrobed in a stunningly shiny dark chocolate mirror glaze.
The only thing more gorgeous than the super shiny glaze are the distinct layers inside that reveal themselves with every slice. A perfect make-ahead dessert, you can spread out the various components of this recipe (all of which can be made ahead of time!) over the course of a few days.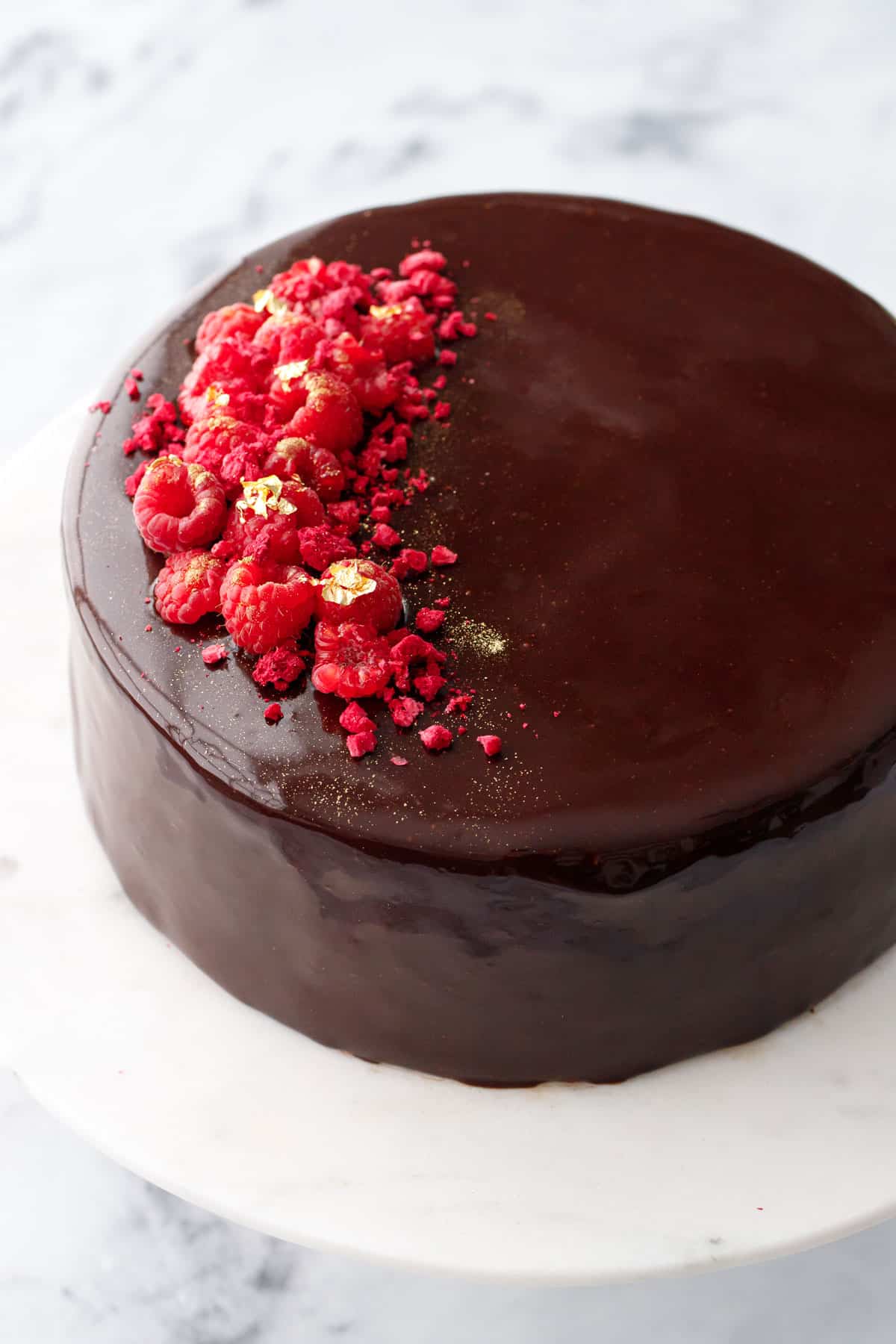 Thank you Karo® Syrup for sponsoring this post. Celebrate sweet moments together with Karo®!
Oh, would you look at those gorgeous layers!
Delightfully crispy croustillant base made from chocolate, Nutella, and feuilletine.
Tender, fudgy, brownie-like chocolate cake.
Rich and sumptuous chocolate raspberry jam.
Light and fruity raspberry and ruby chocolate mousse.
Gorgeous, ultra-shiny dark chocolate mirror glaze.
Separately each component is good, but together, they become one heck of an impressive dessert.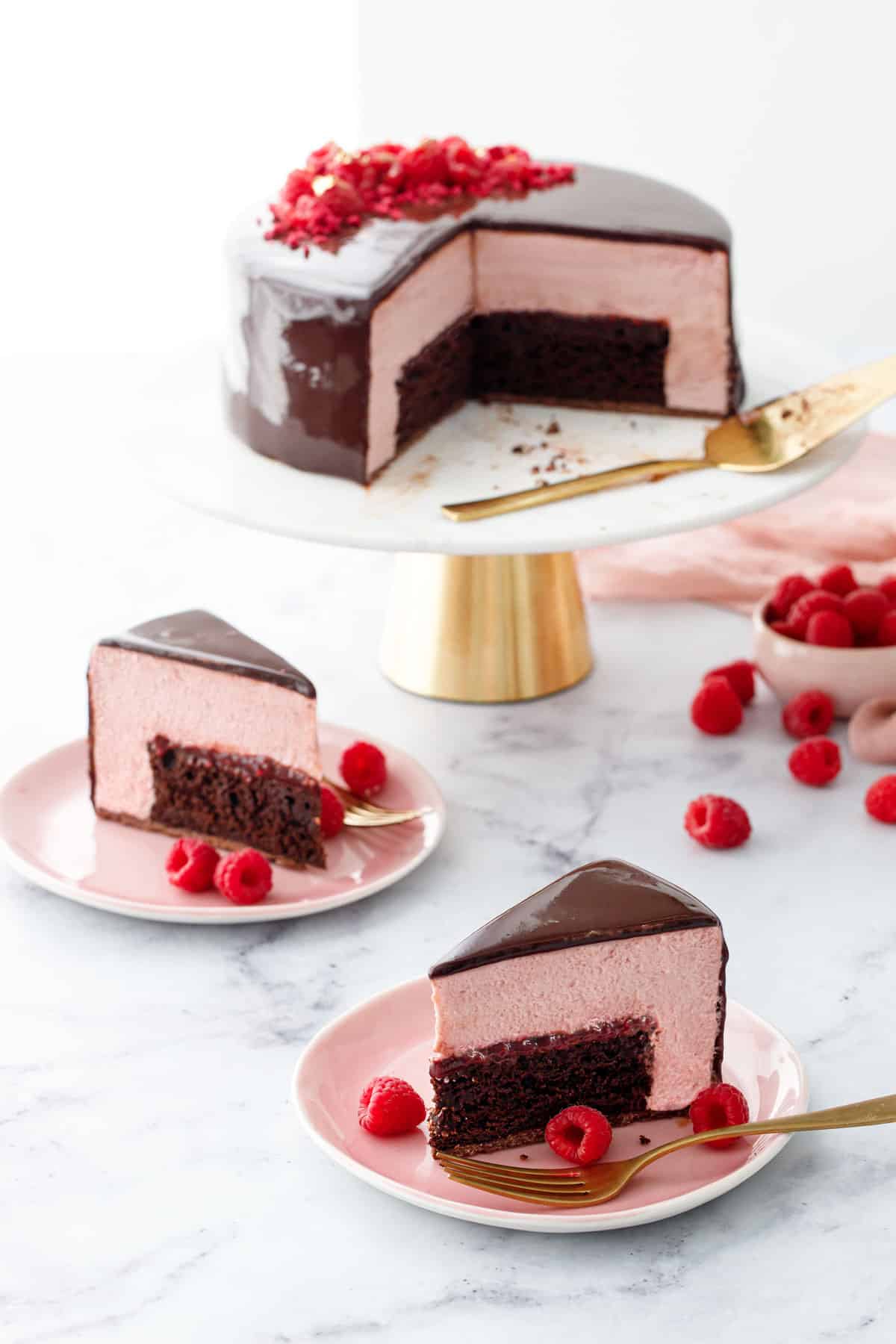 We've partnered with Karo® Syrup for this stunning example of confection perfection.
Combining chocolate and raspberry in an entremet-style mousse cake with a glossy mirror glaze is an idea I've had knocking around my head for quite some time now.
So when Karo® reached out, it seemed like the perfect opportunity to make that idea a reality, since mirror glaze relies on the unique qualities of corn syrup to produce an ultra shiny glaze (the reason it's called mirror glaze, after all, is that it is so shiny you can basically see your reflection in it).