This easy and delicious crunchy candy is a textural delight: made with just 3 ingredients, this no-bake recipe comes together in under 15 minutes (plus a bit of patience while you wait for it to set, which, to be honest, is probably the hardest part of the whole process).
While it may not be the fanciest or most elegant looking treat, this homemade candy is like a gourmet version of a classic crunch bar, with a fudgy texture and a lovely, delicate crunch that comes from an ingredient you've probably never heard of before called feuilletine.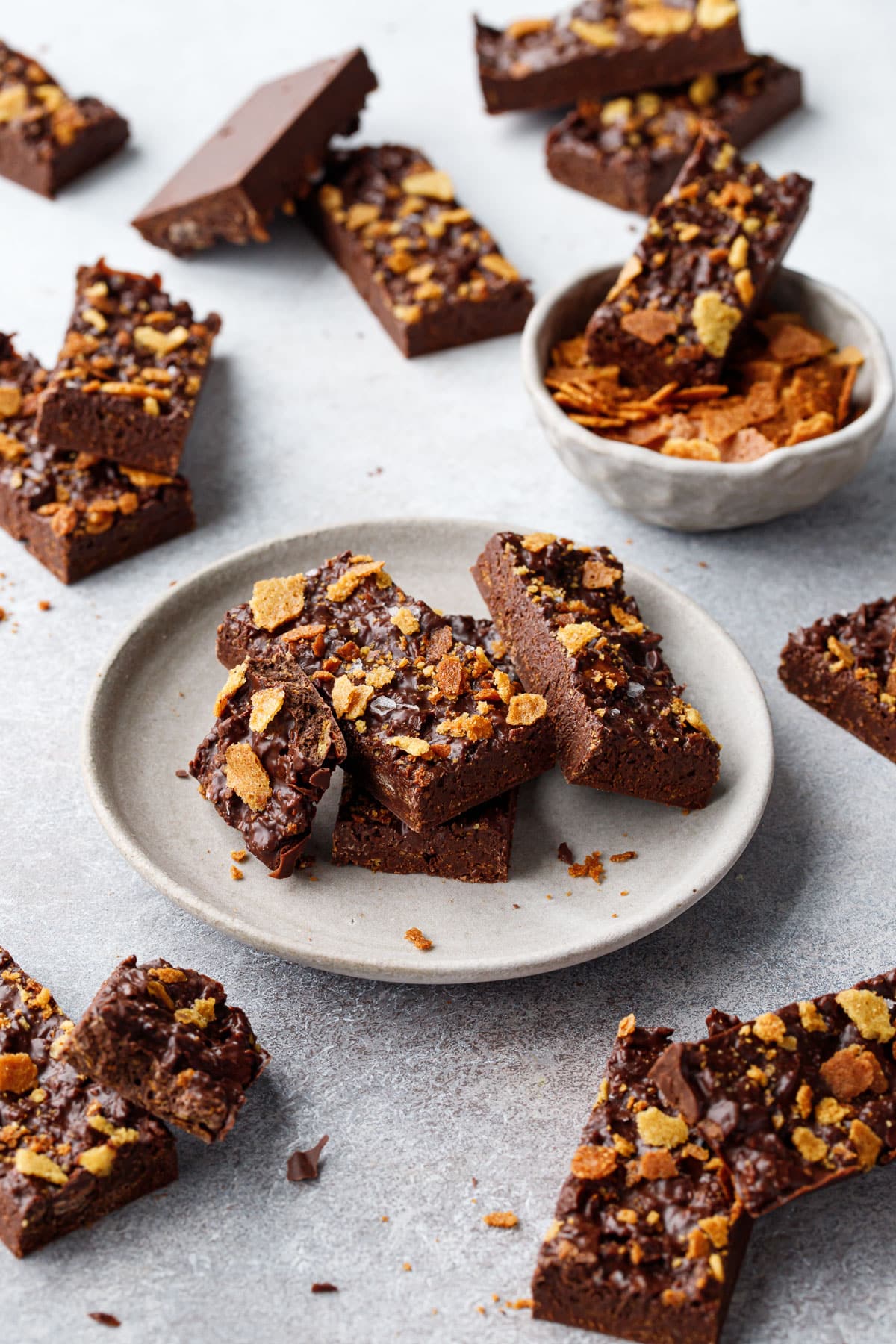 Now that you've made your own Homemade Feuilletine, you may be wondering, what do I do with it? Well, there are lots of ways, but I figured I'd share my absolute favorite quick and easy candy recipe that uses feuilletine. It's basically a thicker version of the crispy croustillant base from my Chocolate Raspberry Mousse Cake, cut into bars.
With only 3 ingredients—chocolate, Nutella, and feuilletine (and maybe a sprinkle of flake salt if that floats your boat)—this homemade crunch candy is so simple I almost feel like I'm cheating even calling it a recipe. If anything, it's more of a jumping-off point for your own experimentation and flavorful explorations.
The result is a textural delight: rich, dark chocolate softened mixed with Nutella for an almost fudge-like consistency, then folded with crispy flakes of feuilletine for a light and delicate crunch.