Classic buttermilk pancakes made with extra virgin olive oil instead of the typical melted butter. With a hint of lemon zest that plays beautifully with the fruitiness of the olive oil, the result is a unique and utterly delicious twist on a breakfast classic.
Weekends are for brunching, and these olive oil pancakes will satisfy your breakfast cravings without fussy reservations or long waits. Moist, light and delightfully fluffy, with a unique flavor that's all their own, this may well become your new go-to pancake recipe.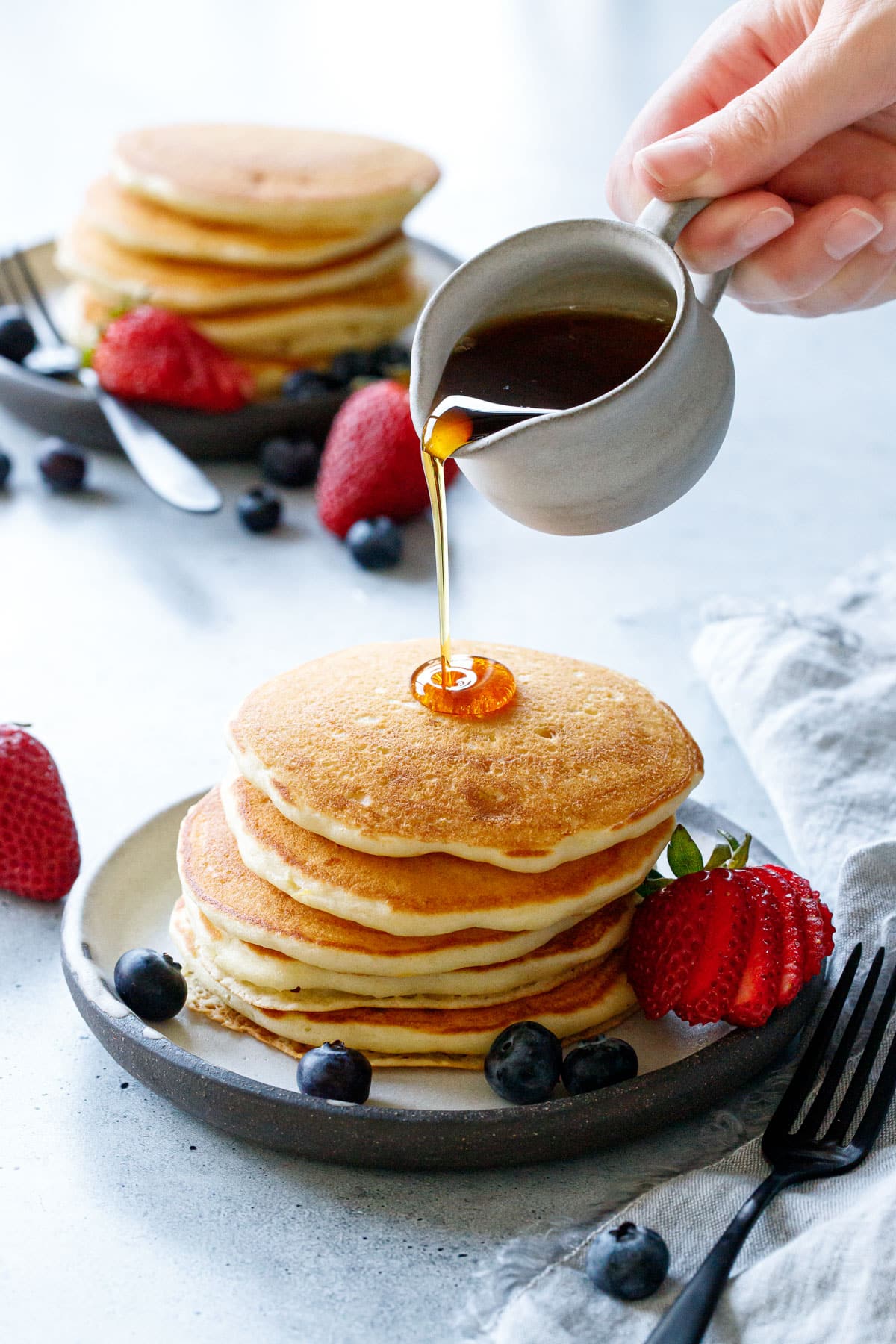 I have a bit of a love-hate relationship with brunch. I love the food, of course, from French toast and pancakes to huevos rancheros and eggs Benedict. But Brunch is also a major pain: you either have to go early to beat the crowds, have the foresight to have made a reservation, or be willing to wait for a ridiculous long time for a table.
Instead of dealing with the hassle of the Sunday morning hoards, an easy brunch at home is so much more relaxing (pants not required). At the same time, no one really feels like slaving over the stove first thing in the morning, so a quick and easy recipe is key, and I should have you know that these olive oil pancakes can be whipped up in less than 30 minutes.