Black Friday has come early this year, and everything in the L&OO shop is on sale for a limited time!
Here's your chance to grab That's My Jam at a discounted price! Since I'm paying for printing for small runs of books, I simply can't discount the price very much or very often, so this is as low as it's ever been (and as low as it'll ever get for the foreseeable future). If you haven't yet bought a copy, this would be a great time to buy!
Click here or use coupon code CRANBERRY for 10% off your order.
The postal service being as it is, I knew that the physical books would not arrive in time for Thanksgiving (though I'll certainly try to get them shipped out quickly). I assumed folks would want the cranberry sauce recipes in particular ASAP, so I put together a quick little mini eBook that includes the 4 cranberry sauce recipes from That's My Jam (including my homemade jellied cranberry sauce), an exclusive never-before-published recipe for my go-to classic chunky cranberry sauce, 3 more unique cranberry sauce recipes from the archives, and a bonus recipe for sugared cranberries (the perfect garnish for your holiday treats!)
The classic cranberry sauce recipe is particularly versatile, and includes ideas for adaptation (including reduced sugar and alternate sweeteners) as well as numerous flavor variations. The only limit is your imagination!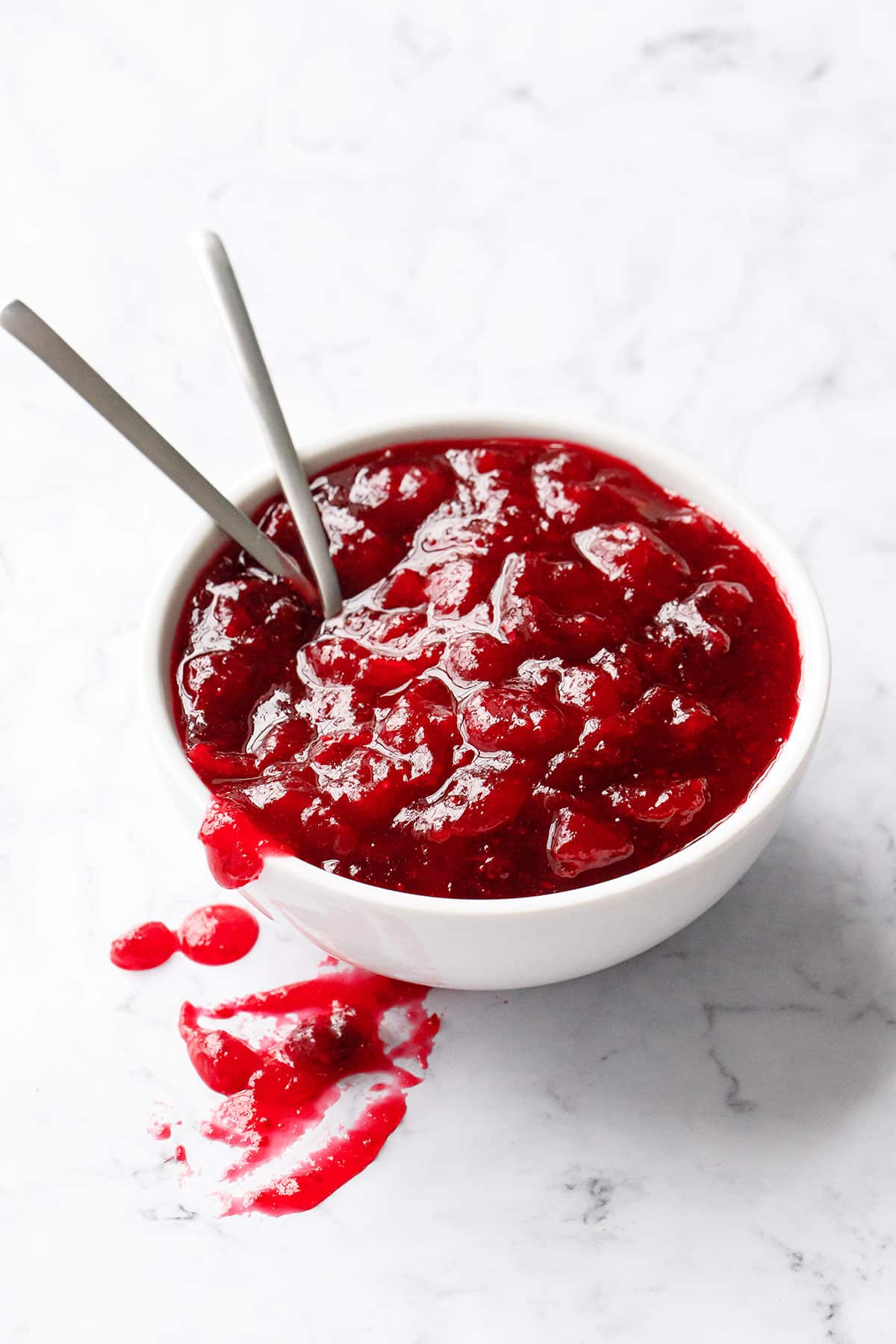 The Cranberry Edition mini eBook is filled with 8 of my favorite cranberry sauce recipes (including an exclusive, never-before-seen recipe and a bonus recipe for sugared cranberries), just in time for Thanksgiving! Free with any That's My Jam purchase, or you can also get a standalone copy of the Cranberry Edition for only $2.99.
Looking for Thanksgiving menu inspiration? Browse all my past Thanksgiving recipes — from stuffing and potatoes to gravy and pies galore, I've got you covered!
And don't forget to take advantage of the Black Friday sale, save 10% on everything in the shop (with coupon code CRANBERRY) plus get the free cranberry ebook with every That's My Jam purchase. Buy act fast, as this sale is only valid through 11/30.
(psst! If you've already purchased a hardcover copy of That's My Jam and want the Cranberry Edition mini eBook, just shoot me an email and I'll send it to you straight away!)