We've been talking about this trip for years. Pretty much as soon as we got home from our (belated) honeymoon in Italy 5 years ago, it's been "Where should we go next?"
It was pretty clear that France and Spain (Paris and Barcelona, to be exact) topped our shortlist, and being that they are somewhat close together, it seemed logical to hit them both in one go.
Finally, after years of "what ifs" and "whens," we pulled the trigger and picked a date and booked the tickets, planning to spend 5 nights in Paris and then meeting up with my sister for 6 nights in beautiful Barcelona.
Of course, things don't always go as planned.
A week before we were slated to leave, a random post popped up in my facebook feed about a French air traffic control strike, affecting almost 50% of flights in to/out of France.
Cue panic.
We spent the next 4 days on the phone to the airline, scouring the internet for information (WHY isn't this strike plastered all over the nightly news? Why aren't more people talking about this??) entirely convinced that our flight (conveniently scheduled right in the middle of the next block of strike days) would be cancelled, and frustrated that the airline wasn't willing to do anything (without a fee, of course) to help us avoid it. Basically, they wouldn't lift a finger until our flight was actually cancelled, at which point our rebooking options would be very limited and possibly cancelled altogether.
After a few sleepless nights and still no resolution in sight, we finally made the decision to suck it up, pay the change fees, and fly into London a day early. We figured if we could just get over there, then (strike or not) we could make our way to Paris one way or another.
As much as it sucked to have to pay that extra money, we realized that in the grand scheme of things, what would we remember more in 5 years: having to cancel a trip that we'd been planning for years, or a little extra money missing from our savings? When you put it that way, it's a no-brainer.
Of course, in the end, they cancelled the strike (I'm sure you saw that one coming.) We take full credit for the thousands of travelers whose flights took off without a hitch. Because I'm entirely convinced if we hadn't panicked and change our flights, the strike would have gone on and thousands of flights would have been cancelled. Isn't that always the case? Murphy's law and so forth.
Instead of being bitter or regretful of our hasty decision, we eagerly looked forward to our bonus day in London, an entirely unexpected treat. In the end, it turned out to be the perfect jet-lag-recovery day, a day with no plans or expectations or stress, allowing us to adjust to a new time zone without pressure and without a language barrier (when you're delirious from jet-lag, navigating the London Underground is vastly easier than the Paris RER trains and maze-like metro stations).
And you know what? I loved London, even the little bit that we were able to see in one day. The perfect weather didn't hurt, of course, but London, which hadn't originally been on our "must-visit" list, now sits firmly at the top (along with Japan and the other half of Italy).
We will most definitely be back.
One day certainly isn't enough time to fully explore a new city, especially one as big and diverse as London. And we knew that, so we just hit what we could and didn't worry about the rest.
After a quick breakfast and spot of tea (tell me, WHY haven't I had milk with tea before? Such a revelation just might turn me into a tea person for good), we hopped on the tube and made our way to Park Green near Buckingham palace, where the park was abuzz with locals and tourists alike basking in the gorgeous spring weather. The park was full of daffodils, which have always been my favorite flower, and I may have spent a little too much time trying to photograph them. A sea of yellow is far more impressive in person, trust me.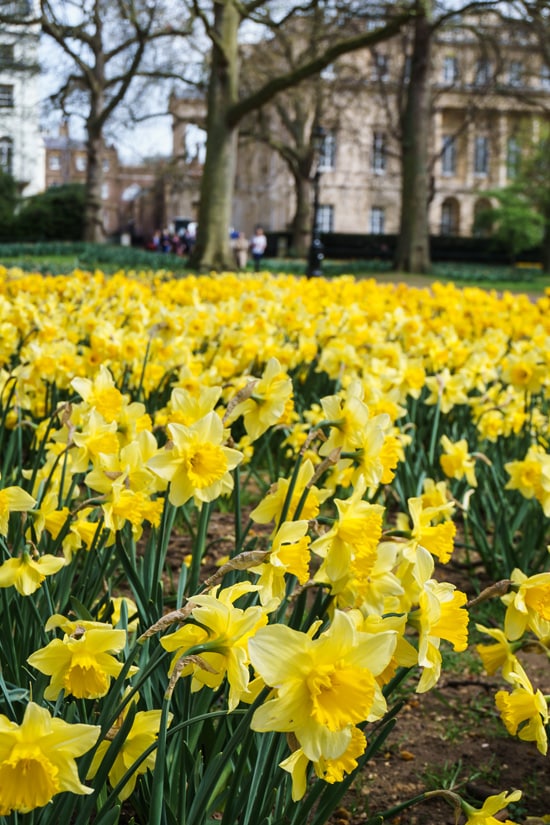 From there we made our way to Buckingham palace, where nothing much was happening (but we peered through the gates anyway).
And then along the flower-lined streets to the river, where we walked by Westminster Abbey, Big Ben, the London Eye, the Globe theater… all the landmarks we had only heard about. We didn't have time (or the patience) to wait in any of the lines to go inside/up/around this time, but it was still cool to see them nonetheless.
Shadow selfie!
We ended our abbreviated walking tour at the Borough market, where we enjoyed a Chorizo sandwich (per Kathryn's recommendation) and browsed the stands overflowing with fresh produce and all manner of delicious things.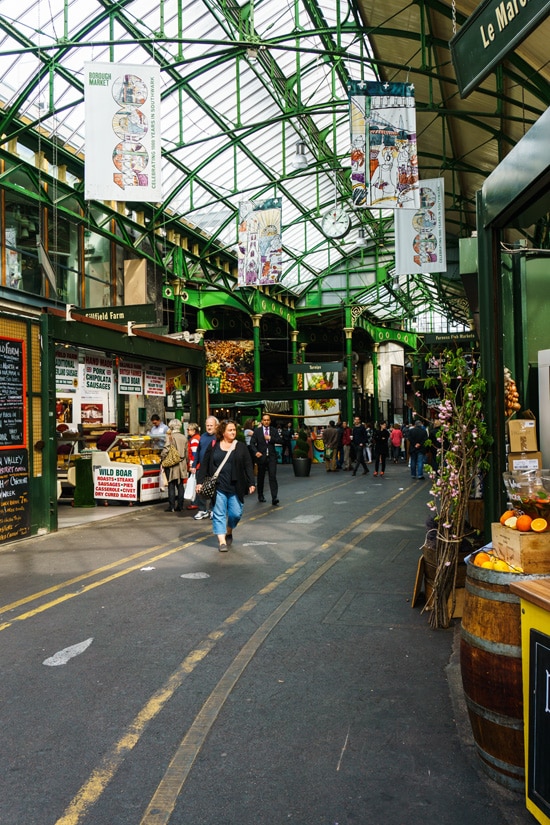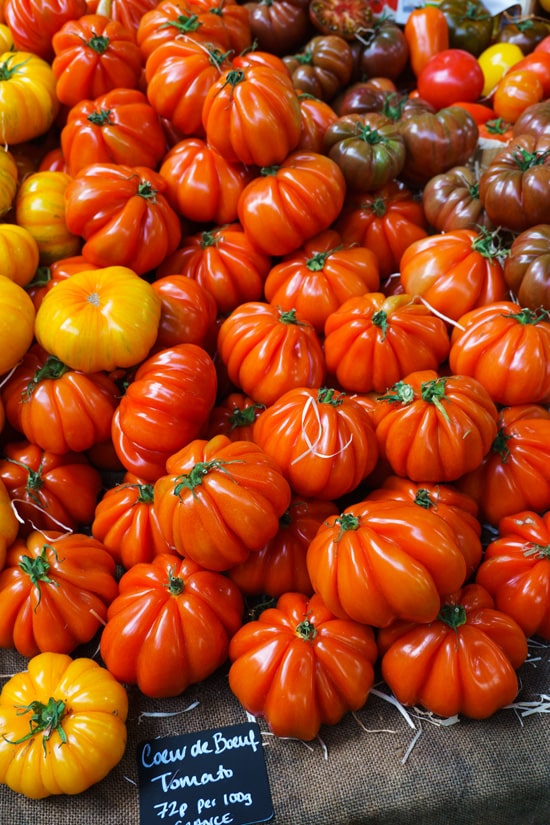 We also grabbed a sweet afternoon snack from a bakery across the street called Konditor & Cook. I couldn't resist this little Wonderland-esque petit four. Inside it was almond cake and apricot jam. A perfect sweet snack to get us through to dinner.
Why yes, yes I do.
Another bonus of London? Getting to finally meet the lovely Kathryn of London Bakes in person! I don't know if any of you recall, but almost exactly four years ago, when I was knee-deep in cookie dough writing my first cookbook, I put a call out for guest posts so you all wouldn't feel abandoned. Kathryn enthusiastically answered this call, sharing a recipe for these delicious Custard Cream sandwich cookies. We've been following each other from afar ever since, and so as soon as we'd confirmed our flight changes I immediately messaged her, hoping she'd be in town (we actually just missed each other last summer when I was in New York and she just so happened to be across the river New Jersey for work). She took us to a charming vegetable-focused restaurant near our hotel called the Grain Store. While we agreed that the tapioca caviar was a bit too weird, the pickled blueberry burrata, rabbit sausage cassoulet, and rice pudding panna cotta for dessert were deliciously unique. But the company was even better.
It was a perfect way to end an amazing day in London.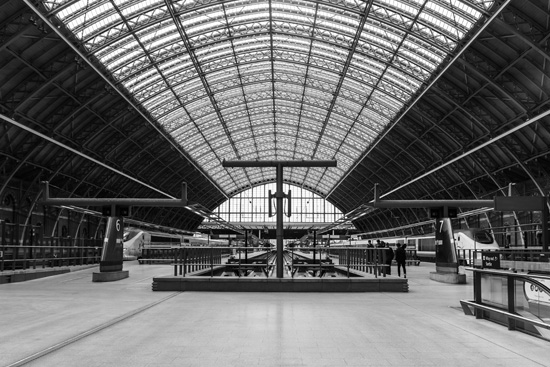 We awoke early the next morning and made our way to St. Pancras, where we hopped on the high-speed train that would take us under the channel, across the French countryside, and into the heart of Paris. Stay tuned for part 2 of our European adventure!
All the images in this post were taken either with an iPhone 6 or with a Sony a6000 (which we rented for our trip to try it out). The verdict? We want to try it again with a better lens, but for a compact mirrorless camera we were quite impressed.