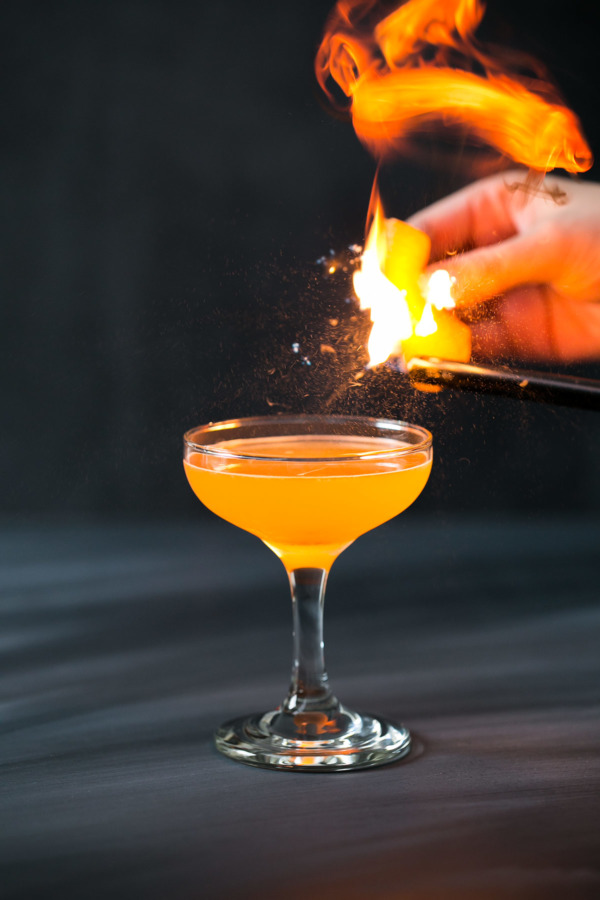 Cocktail making is perhaps an under-appreciated art. While it seems simple, finding that perfect balance between ingredients is no easy task.
This bright and citrusy vodka-based cocktail recipe features a quadruple dose of citrus, including fresh orange juice, lime juice, tangerine syrup, and Aperol (an Italian apertif made from bitter oranges). With that much citrus it's no wonder they call it The Antioxidant. I mean, this thing could kill a cold with fire.
Literally.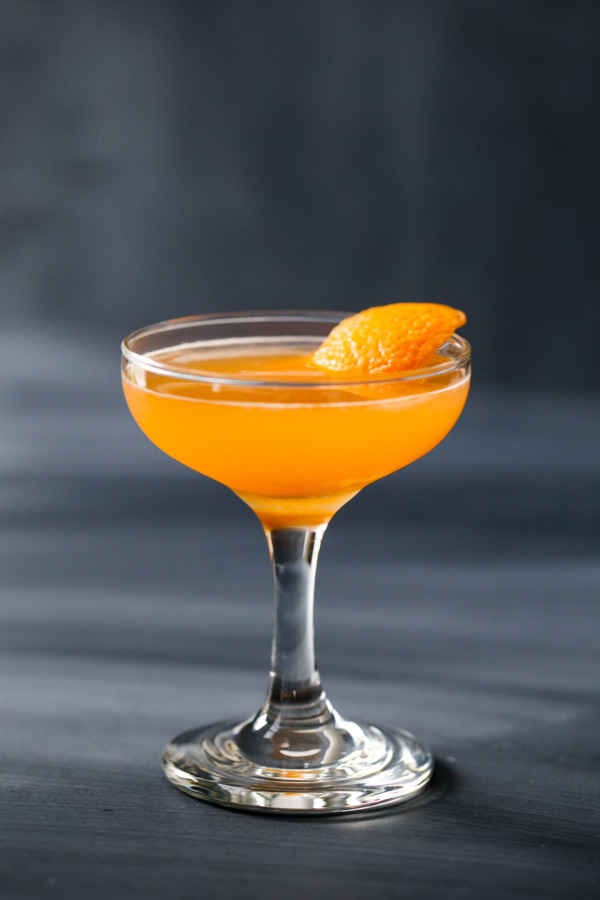 Any drink that comes with it's own flaming orange peel HAS to be good.
The trick to this fiery finish is a simple squeeze. The fresher your orange peel is, the more volatile the oils are, and the bigger and brighter the flame will be. Warm the peel near the flame for a few seconds, then give it a quick squeeze, making sure to aim towards the top of the glass (where the ignited spray will settle on the top of the drink). Then rub the spent peel around the outer rim of the glass for an extra pop of flavor as you sip.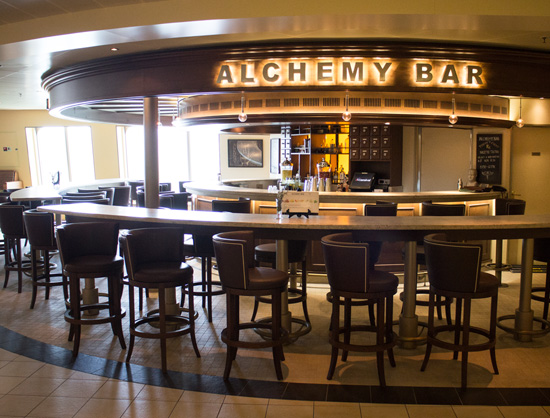 The Antioxidant can be found on the menu at The Alchemy Bar, a vintage pharmacy-themed bar aboard the Carnival Sunshine, where the drinks are specifically tailored to whatever ails you. Listed under the "Fountain of Youth" category on the menu, the Antioxidant is sure to leave you feeling rejuvenated, albeit slightly wobbly (or was that the boat? I couldn't really tell.)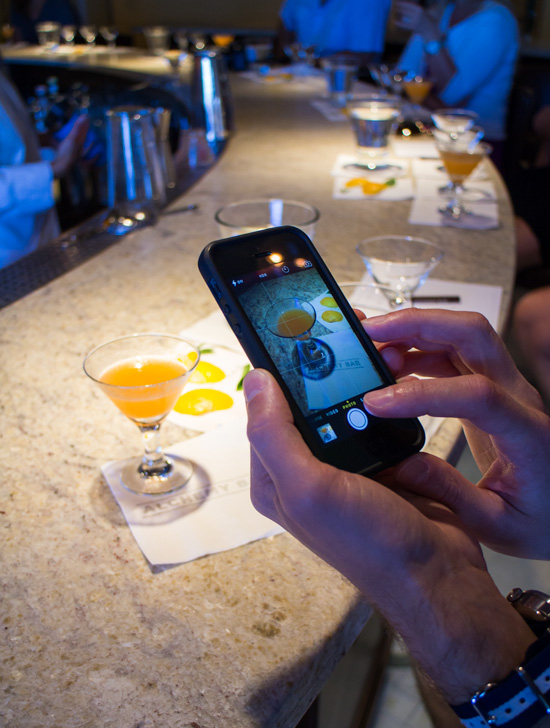 As part of our onboard activities during our recent cruise, we got to sit in on a mixology glass with one of Alchemy's expert mixologists, Ioana. We learned to make this drink (along with 2 others) as well as acheive the "flaming twist" garnish that makes this drink as entertaining as it is delicious. I think I may have squeeked the first time the fire nearly engulfed my hand (ok, the orange fireball wasn't quite THAT BIG, but it's still rather shocking to see that much energy come from a small piece of orange peel.)
It's quite remarkable, really, how much of a difference a flamed orange peel can make in a drink, versus just a plain one. That's also true for other garnishes, as we also set some cinnamon and rosemary on fire for another drink that honestly-to-goodness tasted just like Christmas. They definitely like their fire at Alchemy, which is the only place on the entire ship where open flames of this kind are allowed (and that includes the kitchens).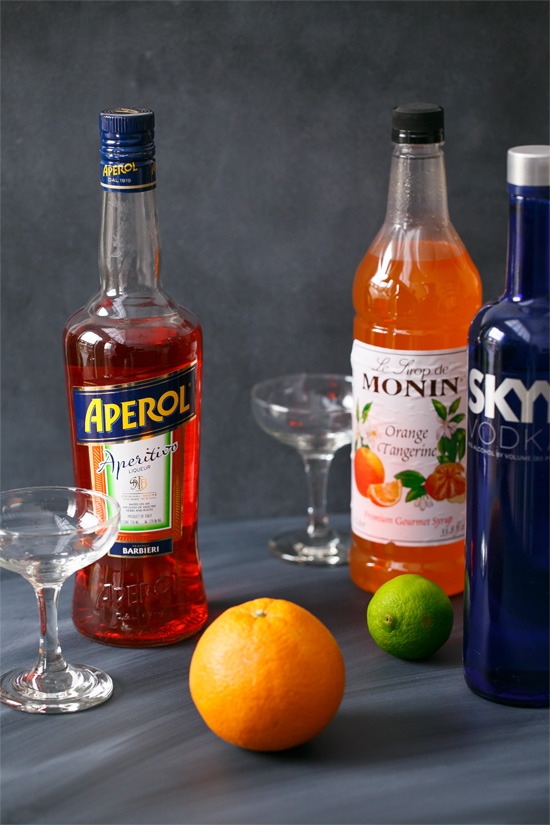 In addition to three unique cocktail recipes, the class also gave us a new appreciation of the careful thought and effort that goes into making one. Before this, Taylor was pretty much anti-vodka anything, and other than maybe an Old Fashioned or Julep, was not a fan of cocktails in general. But this class opened our eyes, and I can see ourselves turning more often to the cocktail menus to see just what unique concoctions they've created.
Especially if they involve fire.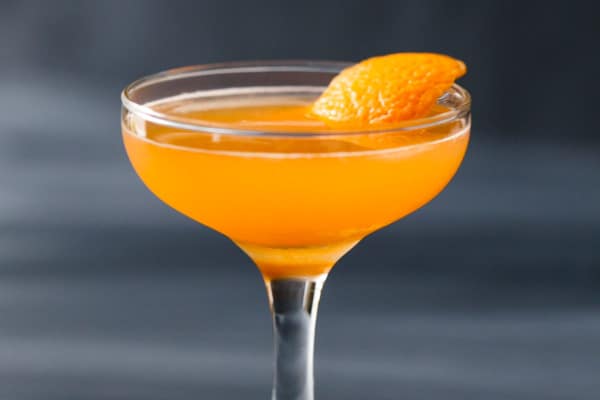 The Antioxidant Cocktail
Ingredients:
2 ounces Skyy vodka
1 ounce freshly squeezed orange or tangerine juice
3/4 ounce tangerine syrup
1/2 ounce Aperol
1/2 ounce freshly squeezed lime juice
orange peel, for garnish (optional)
Directions:
Combine vodka, orange juice, tangerine syrup, aperol, and lime juice in a cocktail shaker with ice. Cover and shake vigorously until chilled throughout. Strain into cocktail glasses.
For garnish, hold a two-finger-wide strip of orange peel with outside of peel facing glass. Hold a lighter or match just in front of the peel and allow to warm for 10 seconds. Quickly squeeze the peel to release the flammable oils (watch your eyebrows!) Rub peel around edge of glass and serve.
Recipe from Carnival Sunshine's Alchemy Bar.
All images and text ©
Lindsay Landis
/ Love & Olive Oil
Did you make this recipe?
Let us know what you think!
Leave a Comment below or share a photo and tag me on Instagram with the hashtag #loveandoliveoil.
Disclosure: Thank you to Carnival® for inviting us on this amazing cruise. As always, all opinions written are purely our own. We're incredibly grateful for opportunities like these that allow us to continue sharing delicious experiences with you, so thank you for supporting us and the brands we love.