Be authentic.
It's a lesson I feel we, as bloggers, hear over and over again, but what does it really mean? It's something we talked a lot about during Food Blog Forum Orlando last weekend, and rightly so. As bloggers, authenticity is the key to not only success, but also to continued passion, because, in all honesty, if you don't love what you do then there is no point in doing it.
To me, being authentic is about being yourself, not trying to be someone else. Not trying to change who you are to fit some predefined 'ideal' of who you think you should be. Not comparing yourself with others. There is a big difference between inspiration and imitation.
Being authentic is about cooking and sharing the recipes we actually eat. I don't post recipes because I think they'll be "popular" or go viral on pinterest. I don't care if a recipe caters to the latest dietary fads. I post because I genuinely love cooking and eating and sharing those recipes with you.
It's about the people you meet along the way.
The wonderful, caring people so open and willing to share what they know. The people who don't look at you like you're crazy because you're taking two thousand pictures of your breakfast (because, in fact, they're doing the same thing). The people who get you and understand what inspires you.
It's about being inspired by the everyday. The little moments. The seemingly ordinary moments. The moments that ultimately make our lives worth living.
It's about the food. Duh?
It's about the cupcakes. Oh, it's always about the cupcakes.
And sometimes it's about the swag too. Because you can never have too many spatulas.
It's about the magic. Honest to goodness Disney magic.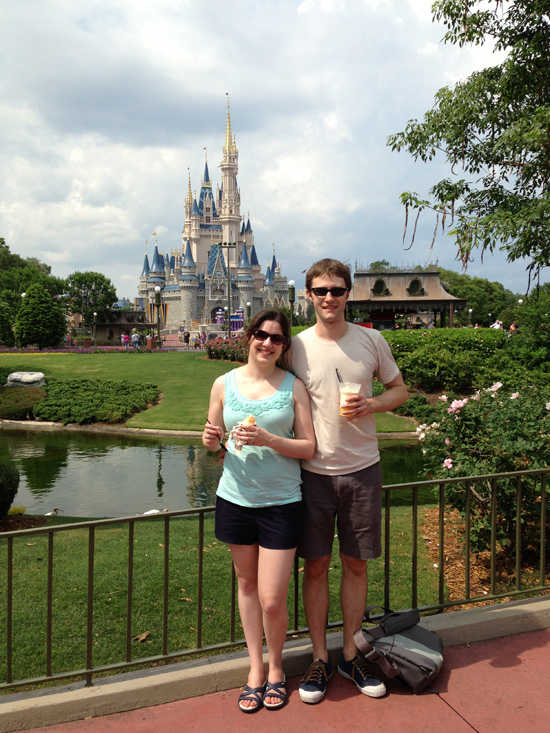 Taylor got a particularly healthy dose of it.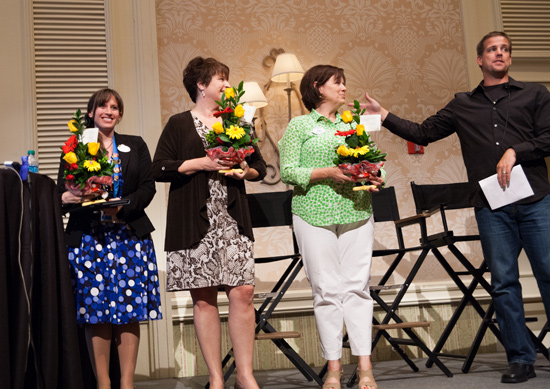 And lastly, it's about giving credit where credit is due.
This event could not have happened without the amazing Walt Disney World Resort team: Pam, Karen, Marisa, Joyce, and Jennifer, who rolled out the mickey-printed carpet for us everywhere we went.
To KitchenAid, OXO, and the Florida Dairy Farmers for their support and generosity and killer prizes. To GIR and their life-changing spatulas. To Whole Foods Market Orlando for hosting our attendees and their families for a delicious brunch.
To the rest of the FBF team, Todd & Diane, Scott & Jaden, and most of all, to Julie, without whom this event would have never happened.
She's the best, isn't she? :)