Most of my holiday memories revolve around gingerbread in one way or another. My go-to gingerbread cookie recipe comes from my grandma, Bettie. Her cookies are satisfyingly spicy, and soft and chewy, just the way I like them. Granted, the recipe was incredibly cryptic when I first received a copy from my aunt. I'm talking about no time or temperature mentioned and vast variances in flour quantity from one version to the next. But I will never stray from her tried-and-true techniques. There's more than just spice in those cookies: there's love and tradition and family mixed into the dough as well.
This holiday season I'm thinking outside the cookie, first with gingerbread cookie dough truffles, and now with a festive twist on a soda fountain classic: the root beer float. Extending that love of gingerbread to the beverage category, I've replaced the root beer with vanilla cream soda and added a spiced molasses syrup that makes this drink taste like liquid gingerbread.
Imagine: a tall, frosty glass, overflowing with bubbly cream soda and spicy undertones of ginger, cinnamon and allspice. It's a true crowd pleaser. Whether you're a blender or a spooner, a straw sipper or a chugger, this float is sure to satisfy everyone. Not to mention that it takes almost no time at all to prepare, it may please you the most of all.
This was one of two holiday drink recipes we developed for the Spice Islands Flavor Explorer blog. The other? A refreshing Spiced Cranberry Spritzer, featuring a lightly spiced syrup, with subtle notes of allspice and star anise, in a fresh and bubbly beverage.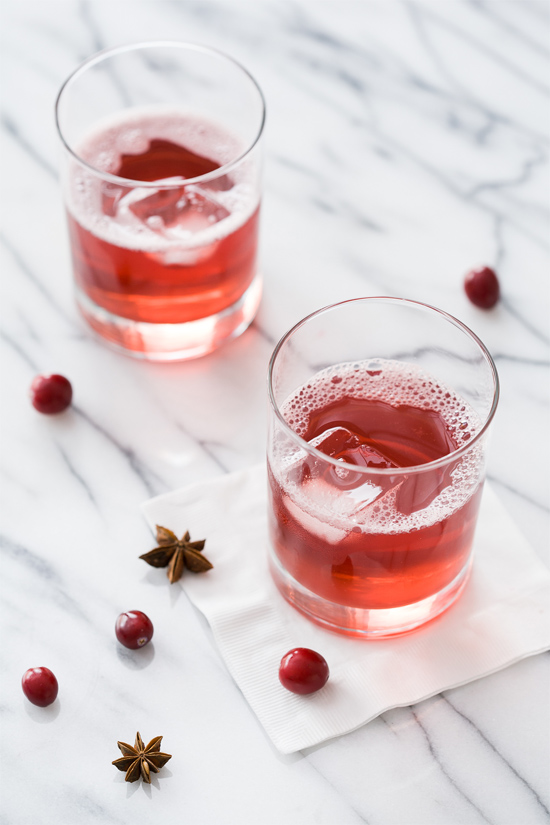 Looking for some simple and crowd-satisfying recipes for before/after the holidays? Hop on over to the Spice Islands blog, and check out our recipes for Mini Chicken-Ricotta Phyllo Pies and homemade taco seasoning.
Gingerbread Ice Cream Floats
Ingredients:
1/3 cup molasses
1 teaspoon Spice Islands® Ground Ginger
1/2 teaspoon Spice Islands® Ground Saigon Cinnamon
1/2 teaspoon Spice Islands® Ground Allspice
24 ounces cream soda
1 quart vanilla ice cream
Directions:
In a small bowl, whisk together molasses and spices until combined. Drizzle syrup down the insides and bottom of 4 chilled serving glasses. Gently drop two generous scoops of ice cream into each glass. Pour cream soda over top, stirring gently to combine. Enjoy immediately.
Did you make this recipe?
Let us know what you think!
Leave a Comment below or share a photo and tag me on Instagram with the hashtag #loveandoliveoil.