The classic Italian Spritz is the perfect cocktail recipe for summer: with crisp, bubbly prosecco and a bitter sweet apertif, there are few things more refreshing.
I challenge you to find a cocktail better suited for sipping on a hot summer day than the classic Italian spritz. The bubbly prosecco and bittersweet aperitif combine to create the perfect antidote for the heat and humidity, from Nashville to Venice and everywhere in between.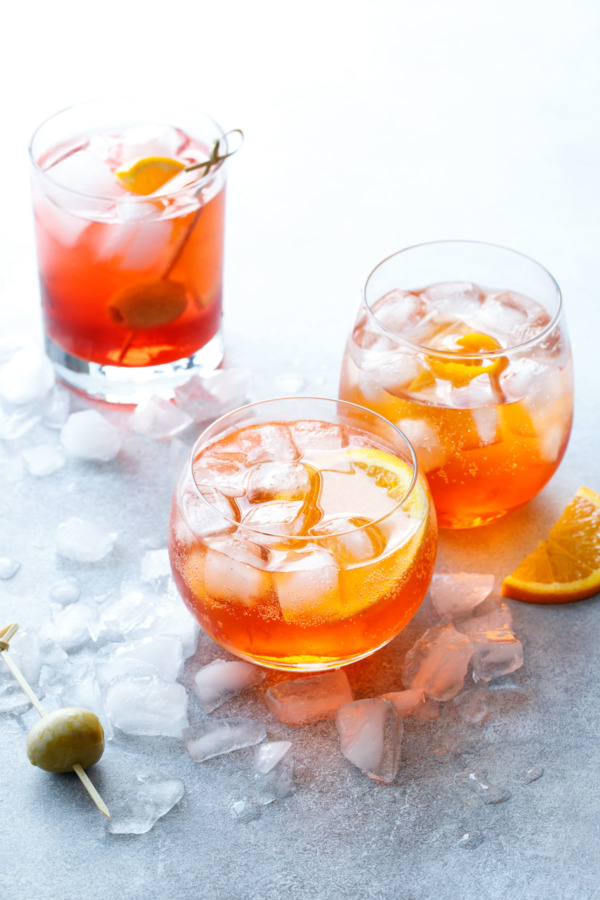 Taylor here, taking over where Lindsay simply can't (I love her, but she can't tolerate much alcohol… unless it's in baked goods, of course!) I may be more behind the scenes around here most of the time (you can usually find me at the sink cleaning up Lindsay's messes), but when it comes to cocktails, I'm your guy. And today? It's all about the spritz.
I was introduced to the spritz for the first time last summer in perhaps the birthplace of the drink itself: Venice, Italy. As we wandered the canals and piazzas, we quickly noticed that pretty much every person at every table outside of every cafe was sipping on a large glass of some concoction that practically glowed orange in the afternoon sun.
Curious as to what everyone was drinking (and because it was 95 degrees and whatever it was sure looked refreshing), I stopped and tried one. That was my first taste of a true spritz. I was instantly hooked. Once we returned home, I quickly figured out the formula to make my own (luckily it couldn't be easier) and have been keeping our liquor cabinet fully stocked with spritz making supplies ever since.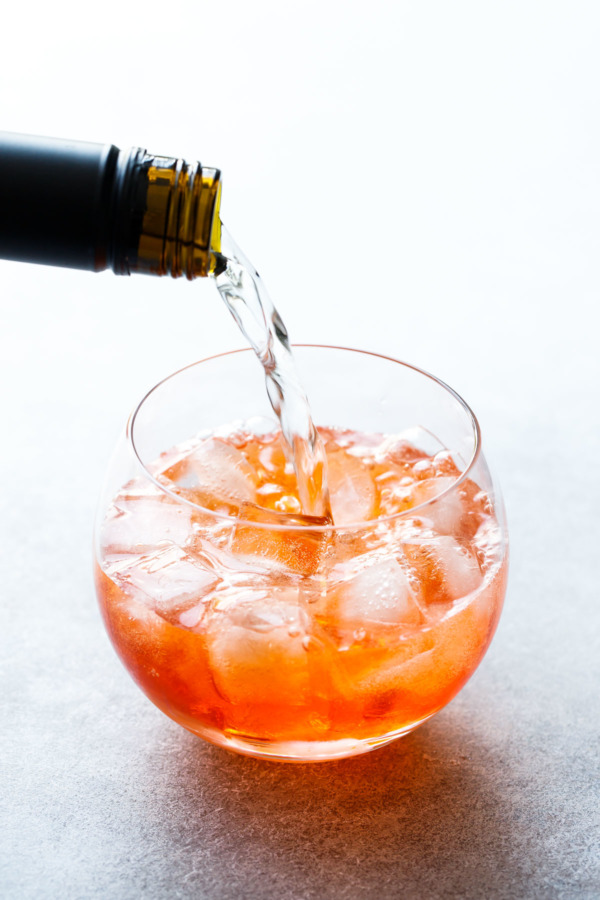 While the spritz has seen many variations through the centuries, the modern spritz is a prosecco-based cocktail with a splash of an aperitif: an alcoholic liqueur that is usually somewhat bitter with fruity and herbal flavors. Aperitifs are made from a wide range of ingredients, which is what gives them their unique flavors. Some are wine based, others are spirit based, but most are flavored with their own secret variety of herbs, spices, fruits such as rhubarb and citrus, and even vegetables like artichokes.
Needless to say, there are many different ways to make a spritz, and lots of opinions as to which way is the right way. In my opinion, the best way is the one that's in your glass right now.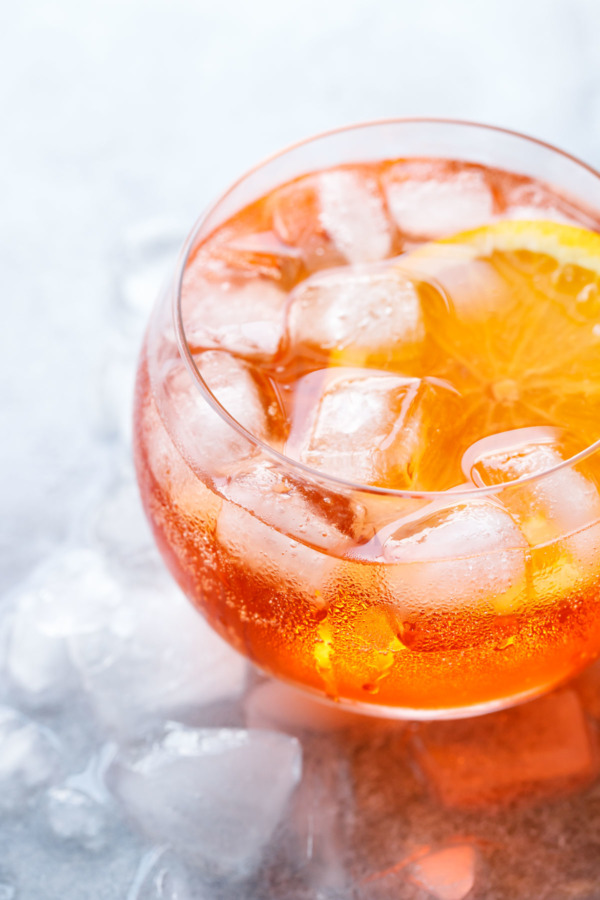 In it's most basic form, the modern spritz can be made with just three ingredients: sparkling wine (any type will work), an aperitif, and ice. Some like to top it off with soda or sparkling water, but in my opinion that just waters it down.
I've also seen versions with flavored sodas and syrups as well as the addition of gin or even vermouth, but it's the classic bitter-and-bubble combination that forms the foundation of what we know as the classic Italian or Venetian spritz.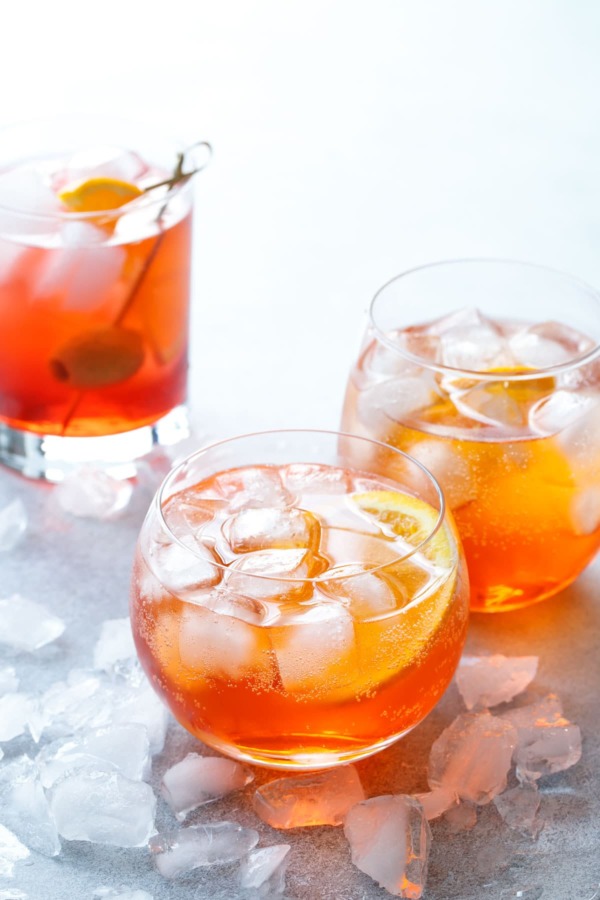 In terms of the classic spritz, the main thing that distinguishes one spritz from another is the the type of aperitif (aperitivo in Italian) used to make it. The two most common aperitifs are Aperol and Campari, but these days, there are myriad options out there that range from sweet to bittersweet to just plain bitter.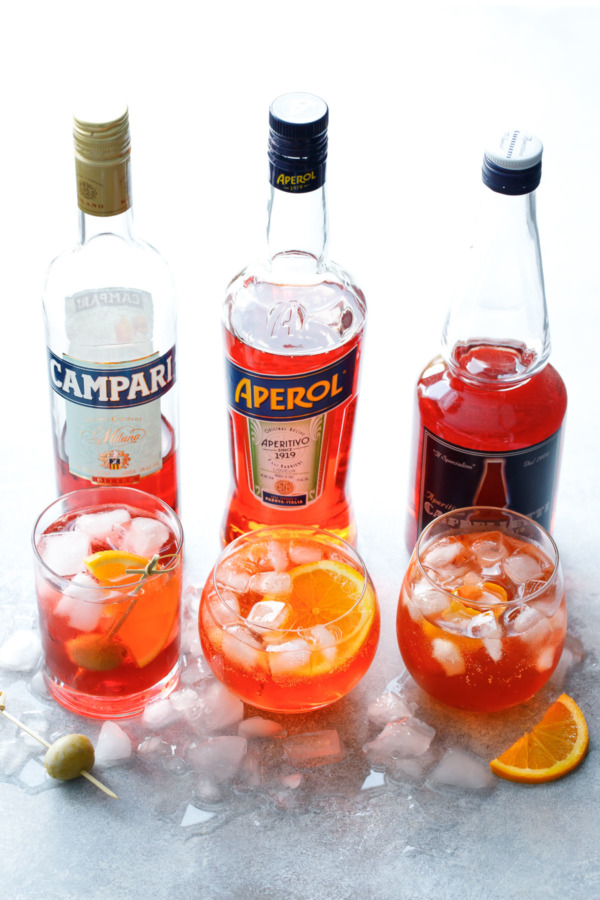 Aperol is on the sweeter end of the spectrum, which is probably why it is the most popular aperitif worldwide. It has a sweet citrusy flavor and a distinctive bright orange hue. Most people associate the spritz cocktail with Aperol due to its widespread popularity (and some smart marketing on the part of the brand), but it is just one of many aperitifs that can be used to make a spritz.
Campari is more bitter than Aperol, with a deep red color and a higher alcohol content to boot. It has a bit of cherry and herbal undertones with just a hint of cinnamon (it derives some of its flavor from cascarilla bark). I personally prefer the bitterness of Campari, and find it to be more refreshing than Aperol on a hot day.
Another favorite of mine is Cappelletti, a wine-based aperitif that falls somewhere in between Aperol and Campari in terms of bitterness. I taste a hint of citrus, vanilla, and cola, likely a result of the 'secret' blend of herbs and spices used to make this ruby red aperitif.
Want something a little outside the box? Give Cynar a try. This aperitif is more bitter than Campari, mostly made from artichokes (yes, artichokes!) and its own special blend of herbs and other plants.
For the really adventurous, try Zucca (If Aperol is Spritz 101, Zucca is AP Honors Spritzology). Made from rhubarb, Zucca is very bitter with some deep roasted fruit flavors. It's not for everybody, but if your sparkling wine is on the sweeter side, Zucca might be a nice way to balance out the sweetness.
If you ever visit Venice, they have their own special aperitivo called Select. This one has a nicely balanced sweet to bitter ratio, somewhere in between Aperol and Campari. It can be a little harder to find with limited distribution outside of Italy, so you might want to start planning that trip to Venice that you've always wanted to take. In the name of science, of course.
Making a spritz is more like a stir fry than a soufflé, in that the ratios are more a matter of taste than chemistry. I usually use a three to one ratio of sparkling wine to aperitif (although I rarely actually measure).
For a lighter version, add a splash of club soda to top it off. Depending on the sweetness of your wine and the aperitif you choose, you may want to add more or less until it tastes right to you. You can also mix aperitifs (a half-and-half blend of Aperol and Campari is a popular combination).
Be creative and make up your own version, but remain true to the essence of a spritz, which is ultra refreshing, relatively low in alcohol, a little bitter, and always bubbly.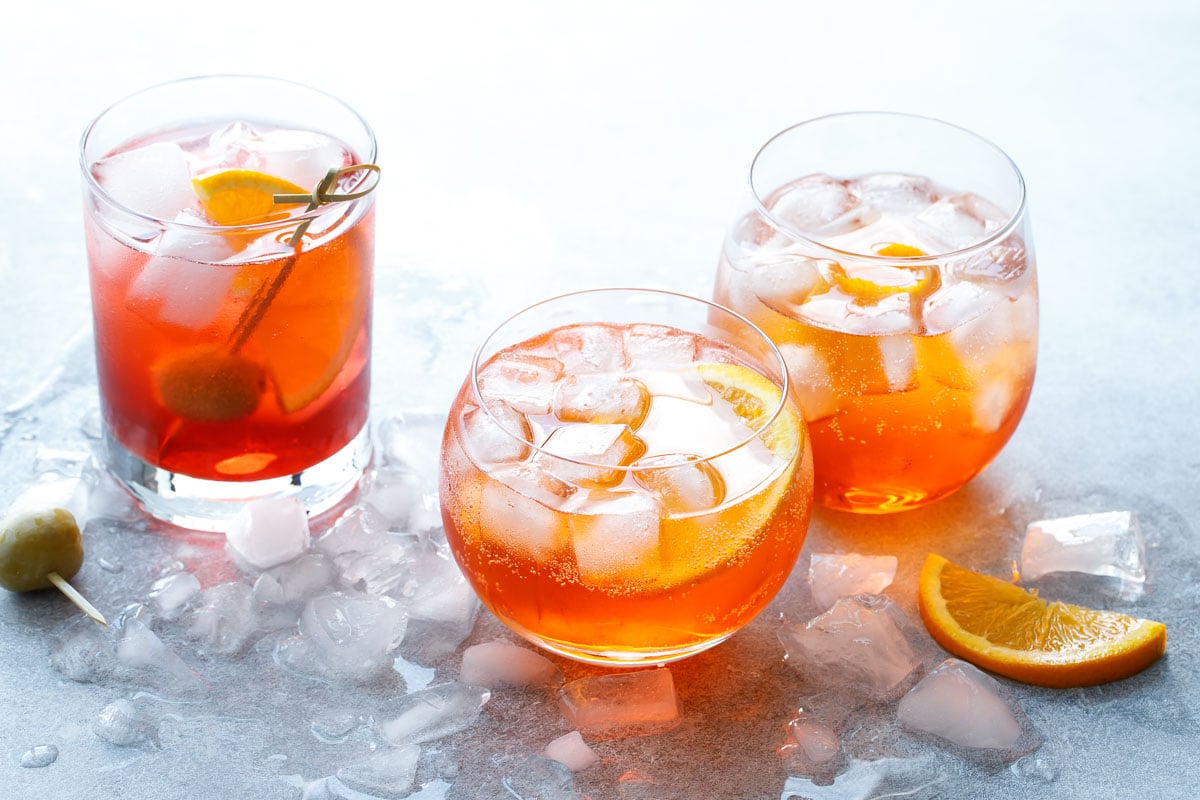 Classic Italian Spritz Cocktail
The classic Italian Spritz is the perfect cocktail recipe for summer: with crisp, bubbly prosecco and a bitter sweet aperitif, there are few things more refreshing.
Ingredients
ice

3

ounces

/

90

g

prosecco

,

or sparkling wine of your choice

1

ounce

/

30

g

aperitif

,

such as Aperol or Campari

club soda or sparkling water

,

optional, to taste
Instructions
Fill a large wine glass with ice.

Add your aperitif of choice, then sparkling wine. Stir gently to combine. Top with soda if desired for a lighter variation.

Garish with a briny olive or orange slice and enjoy!
All images and text ©
for Love & Olive Oil.
Did you make this recipe?
Let us know what you think! Leave a Review below or share a photo and tag me on Instagram with the hashtag #loveandoliveoil.