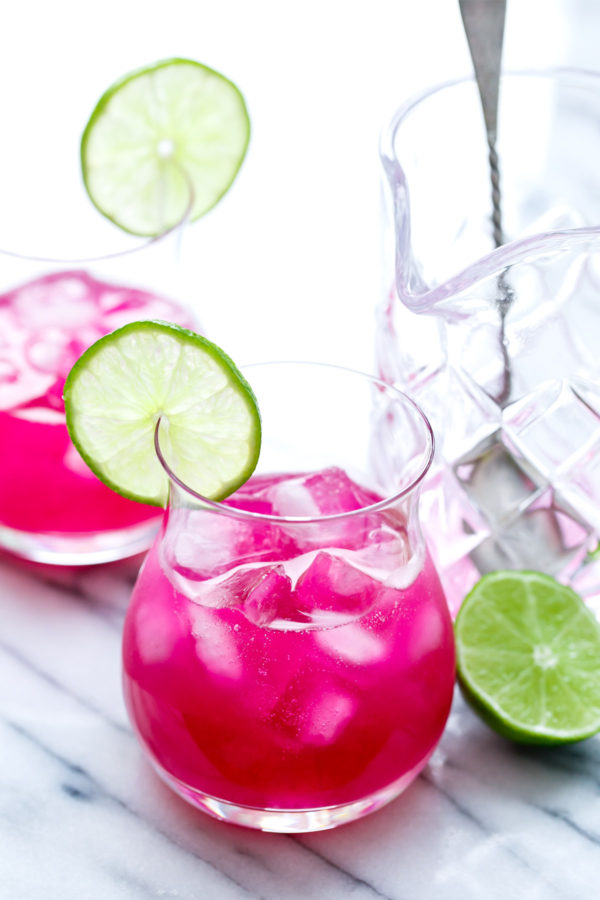 Meet the prickly lady: smoky mezcal, prickly pear juice, ginger liqueur, lime juice, and a pinch of powdered sugar.
And let me just say that color? That brilliant, shocking fuchsia? It's entirely au-naturale. I mean, it makes my Blueberry Margaritas seem downright dull. Just one of the reasons I am having a moment with prickly pear.
I *may* have gone a bit overboard when I discovered a bin of prickly pears at a local international market. For about $3 I picked up a bag full of already de-prickled pears, which, as I've learned in my research, is one of the trickiest parts of prickly pear preparation (it seems the best way to remove the prickles is to burn them off with a torch, just FYI if you plan on going out and harvesting your own).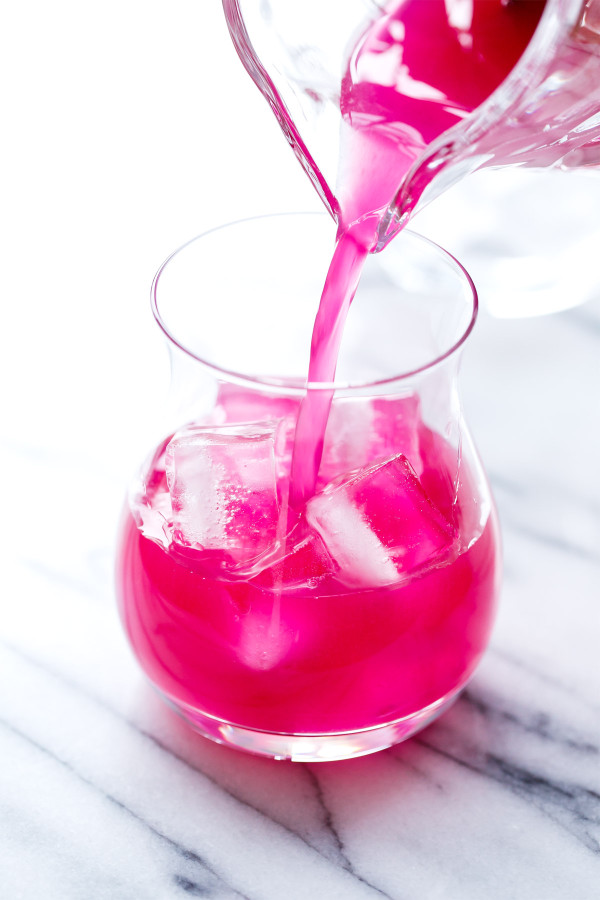 Mezcal is to tequila what scotch is to whiskey: a smoky version of its common cousin. While tequila is always (by law) made with blue agave, mezcal can be made from one of upwards of 30 different varieties of the same plant.
Mezcal tends to be more expensive than tequila, as the traditional process of producing it is more time-consuming and less industrialized (hence the lack of cheap or bottom-shelf mezcals on the market… it simply hasn't been mass-produced in the way that tequila has). It's because of this that each bottle carries a unique flavor and character, reflective of the producer and the type of agave and the terroir of the region in which it was made: not so different from wine in that respect.
Be prepared to spend $35-$40 for the 'cheap' mezcal (we used Del Maguey "Vida", which is a nice entry-level mezcal with a clean smoke flavor) though you can certainly spend way more than that if you're so inclined.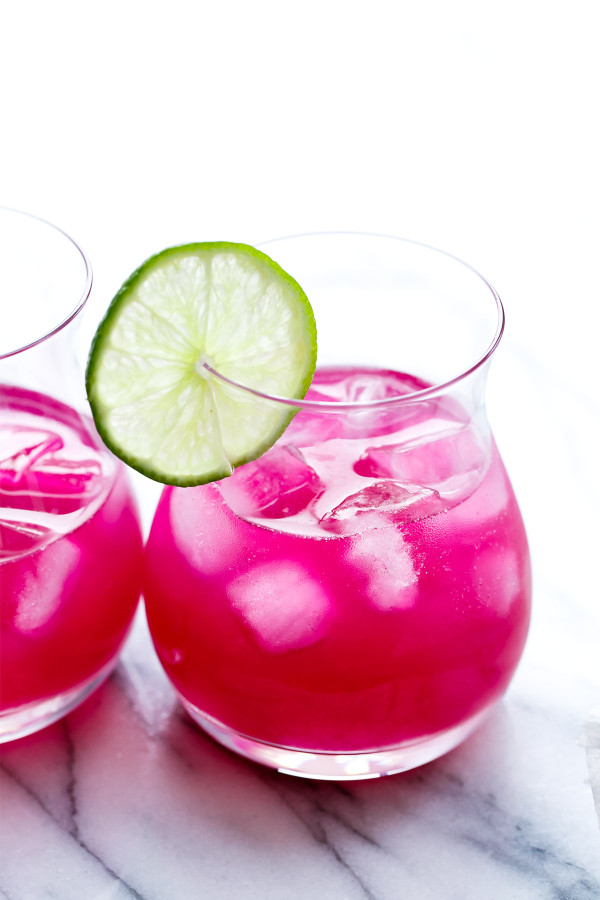 Don't let the color fool you, the smokiness of the mezcal adds a surprising masculinity to what, on the surface, looks like an overly fruity, girly cocktail. Once you take a sip you'll realize it's anything but: sweet and smoky and fierce.
Real men drink pink.
Making your own prickly pear juice is actually quite easy, assuming you can get your hands on some fresh cactus pears. Simply chop them into chunks and boil with water (about 1 cup per 1 pound of fruit). Boil for about 15 minutes or until pears are softened. Then either run them through a food mill (if you have one) or press the pulp through a fine mesh sieve. If you prefer a clearer juice, strain it again through a coffee filter or a few layers of cheesecloth set inside a fine mesh sieve.
If you are using a ready-made prickly pear syrup instead of pure unsweetened prickly pear juice, simply omit the powdered sugar (or at least taste it first and decide if you want it sweeter or not).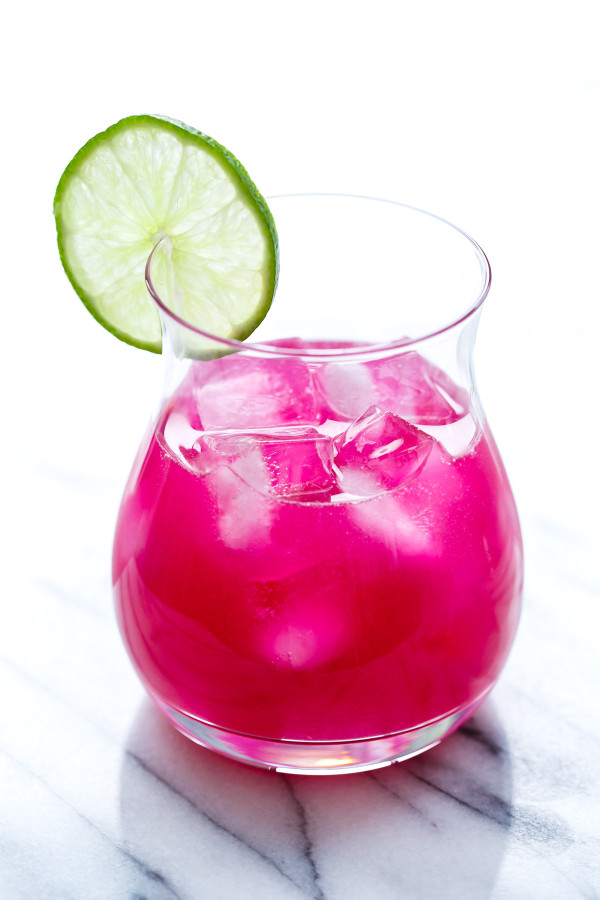 Apparently the prickly pear cactus grows naturally here in Tennessee, as well as many other areas of the country. Note to self: find a patch and go to town. I can just imagine the possibilities… prickly pear jam, prickly pear wine, prickly pear syrup, prickly pear sorbet…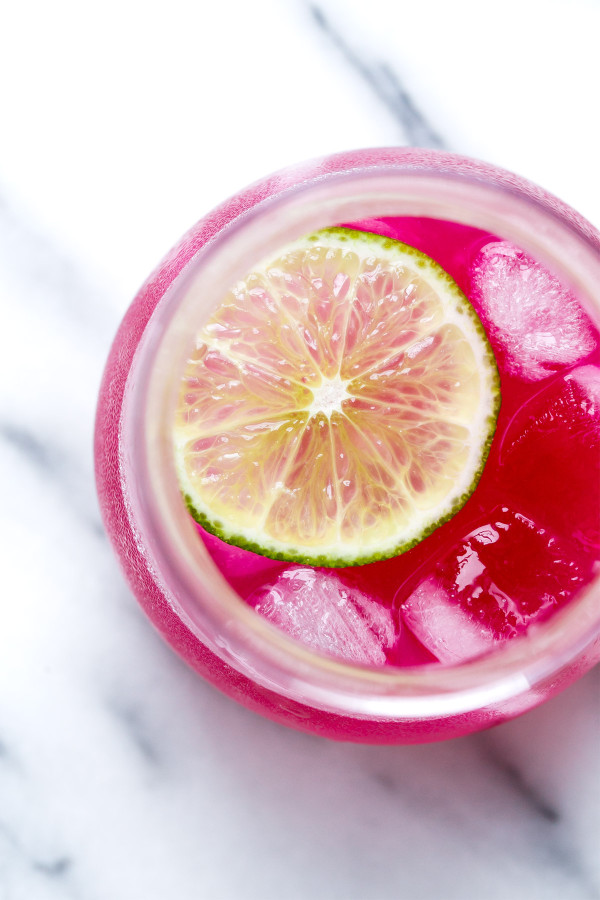 Cheers!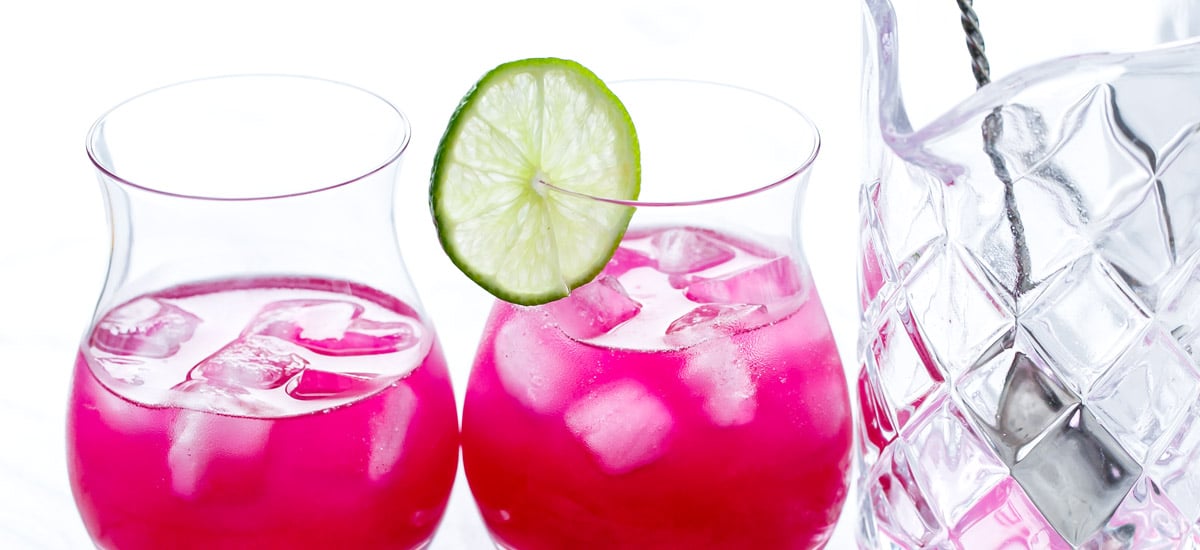 The Prickly Lady Cocktail
This gorgeous bright pink cocktail is made with smoky mezcal, prickly pear juice, ginger liqueur, lime juice, and a pinch of powdered sugar.
Ingredients:
3 tablespoons (1.5 ounces) mezcal
2 tablespoons (1 ounce) Domaine de Canton (ginger liqueur)
2 tablespoons prickly pear juice*
1 tablespoon lime juice
1 teaspoon powdered sugar
ice
lime slice (optional, for garnish)
Directions:
In a pitcher or cocktail shaker, combine mezcal, ginger liqueur, prickly pear juice, lime juice, and sugar and stir to combine.
Pour over ice and serve, garnished with a lime slice if desired.
*If using prickly pear syrup, omit the powdered sugar and add 1 to 2 tablespoons of syrup to taste (more/less depending on how sweet you want the drink to be)
Did you make this recipe?
Let us know what you think!
Leave a Comment below or share a photo and tag me on Instagram with the hashtag #loveandoliveoil.