Taylor and I are headed off to Europe for two weeks, spending time in Venice (we loved it so much the first time we just had to go back!) and the Loire Valley in France, with a short stopover in Zurich. We're traveling with a few members of my extended family, and, needless to say, we're quite excited for this newest adventure. Be sure to follow me on Instagram as I'll be posting plenty of Stories and delicious photos during our trip.
I've tried to get a few recipes scheduled to go up while we're gone, but if it's a bit quiet around here (or if I'm a little slow responding to comments/emails) it's because I'm busy stuffing my face with gelato (no shame).
This will be our first time flying Aer Lingus, which has an unusually restrictive carryon baggage policy. Normally Taylor and I are pros at fitting 2 weeks worth of clothes, shoes, toiletries and essentials (and even a pretty robust first aid kit and a spare duffel for souvenirs) into a carry-on size roller. And the size isn't the problem, it's that Aer Lingus restricts by weight as well, 22 pounds to be exact.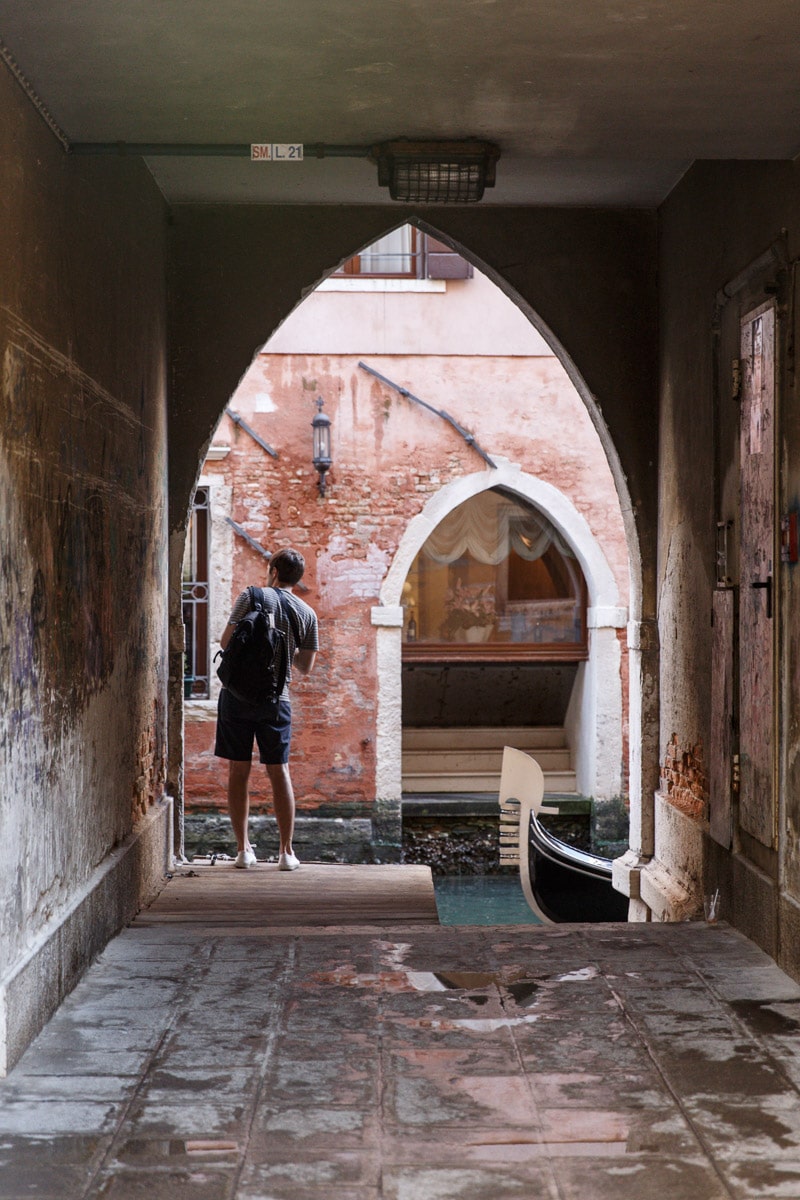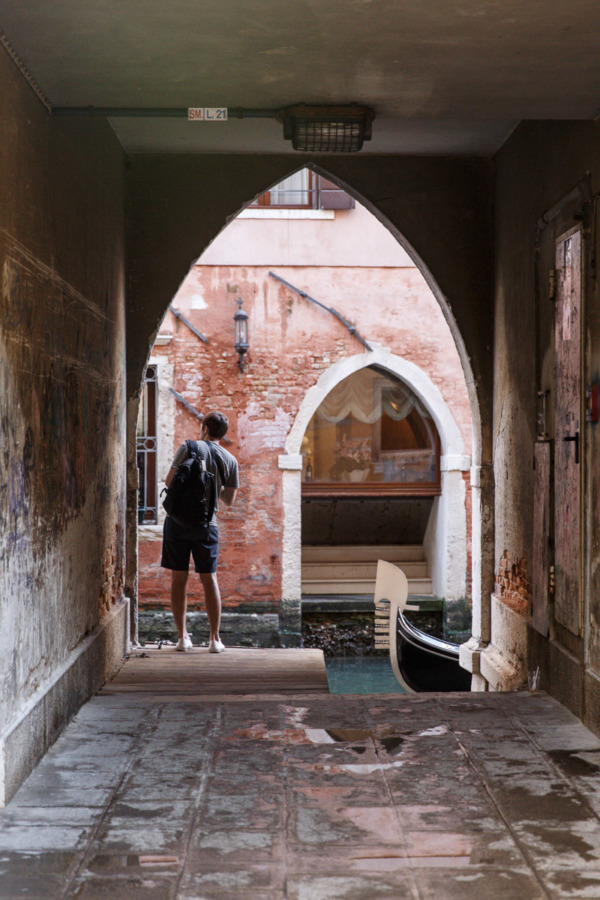 Let this be a lesson to us all: always check the airline baggage requirements before heading to the airport! European airlines in particular tend to be extra restrictive. I'm glad I realized this limitation beforehand, otherwise I would've stuffed my carryon with whatever would fit, which would most definitely weight more than 22lbs.
One of the hardest parts of traveling light is figuring out which shoes to bring. Especially when weight limited, it means I can only bring 2 pairs of shoes, what's on my feet and one other (preferably lightweight) pair (being able to alternate shoes gives my feet a rest and makes for a much more pleasant experience). I have such difficult feet (size 5/5.5 and sky high arches) that finding something comfortable that's not ridiculously ugly is virtually impossible. I know I need arch support, but even more than that I need cushion, which rules out most of the most common 'supportive' shoe brands which have very hard footbeds.
It's unfortunate that you can't really know if a new pair of shoes is going to work out until you've walked (literally) a few miles in them. And at that point they are beyond returnable (like that pair of $100+ fancy arch support walking shoes I bought that seemed comfortable enough at first, but after an hour or two walking around the streets of Florence my feet were in such pain I was ready to throw the shoes in the trash.)
I think I'm good in the sneaker department for this trip (I recently got a pair of AllBirds [in the pale pink!] that are both cute and comfy. Score!) but the sandal is proving to be more difficult. I probably ordered 20 different pairs of shoes from Amazon and ended up sending them all back (I'm just waiting for Amazon to ban me from ordering any more shoes). So, it looks like I'll be bringing my old standby Croc sandals, which are practically disintegrating, and they've since discontinued that style (and other styles I tried just aren't as comfortable). But they've got at least one more trip in them. As for future trips, well, the search continues.
Am I the only one that has shoe woes like this? It's borderline ridiculous. If anyone else has problematic feet like mine and has any suggestions for cushiony shoes that can withstand that much walking without being horribly ugly… well, I'm all ears.
While we're on the subject of traveling light, I recently picked up an assortment of travel bottles and cosmetic pots. If you saw my Instagram Story before our San Francisco trip you saw my packing strategy. The pots are perfect for things like moisturizer, sunscreen, and pills; it'll make packing that one little quart sized bag immensely easier. I mean, even travel size bottles are usually bigger than you really need for most bath & body products. I label my containers with washi tape so I can tell one whitish cream from the next.
Speaking of skincare… Two years ago I gave barely any thought to skincare beyond washing my face once a day and maybe dabbing on some moisturizer when it was feeling particularly dry. And then I signed up for Birchbox, which pushed me down the rabbit hole of skincare (I've long since cancelled, once I realized that slathering my face with all the products was causing more problems that it was fixing).
Now? I'm skincare obsessed. Which is both a good and a bad thing. But now, I actually look forward to my nightly skincare routine (when before, simply washing my face was just another obstacle between me and my pillow).
One of the best parts of growing older is dealing with wrinkles AND acne at the same time. Oh joy. Just in the past year my skin has decided to start acting like a moody teenager, breaking out in ways it never did when I actually was a teenager. I'm not sure if this is the cause of my new fixation with skincare, the result of it (my skin definitely doesn't like too many new products), or if it's simply a cruel side effect of adulthood. Whatever it is, it's only deepened my obsession with what I put on my skin.
CosDNA has become my best friend, analyzing all the ingredients in any given product (you can search their product database or paste in a list of ingredients) and see what potentially comedogenic, irritating, or hazardous ingredients might be present. In the past 5 months, I have not put anything on my face with an ingredient rated 3, 4 or 5 in the acne column. That, along with a prescription cream, a consistent skincare routine, and a number of habit and lifestyle changes (from getting new pillows to training myself to sleep on my back [not easy for a lifelong stomach sleeper]) I'm thrilled that my acne has improved immensely (and, knock on wood, I'm on a 6 week streak with no breakouts, so maybe I've solved it for good!) Yes, I had to toss a lot of products that I spent good money on, but now I know better, and won't buy anything new without checking the ingredient list first.
I'm still dealing with some balance issues, trying to find the right combination of products to keep my oily skin in check without drying it out (and a lot of the mood swings are a result of prescription acne cream, I'm pretty sure). But I feel like I've finally settled into a consistent routine that works for me (one reason that packing light has also become more difficult as of late… I have a lot more product to try to fit into that quart sized bag than before).
Tell me… would you be interested more beauty posts with more about my routine or a list of all my favorite products?
I think I've mentioned before that I'm currently enrolled in a ceramics class (a few of the final pieces from my last session are pictured above) and am enjoying it immensely. If you have such an opportunity where you are I highly recommend doing it. It's so nice to get out from behind the screens for a few hours and really get my hands dirty, and be able to bring home a few homemade props at the end of it!
We finally cut cable once and for all. I've missed my morning Today show over breakfast ever so slightly, but honestly other than that I've barely even noticed. We have Netflix, Hulu, Amazon Prime which covers pretty much every other show I would ever want to watch, and Taylor signed up for Sling so he can still watch live hockey (Go Preds!) and even with all that we're still saving over $50 a month. Score!
On our way back from San Francisco last month I picked up a bag of these TCHO Bites in the SFO airport. They were gone by the time we got home, and I promptly ordered a dozen bags from the TCHO website (with shipping, they were actually cheaper than the airport markup). I always like to have a bit of good chocolate on hand to satisfy my afternoon cravings (good chocolate that satisfies with a few bites so I don't go back for handful after handful of candy). The Dark Chocolate Almond is my favorite, but the Toffee and Mokacinno flavors are quite good too! I recommend picking up a few bags ASAP before it gets too hot to ship chocolate. You won't regret it.
Around the Web
This conversation on healthy eating and nutrition poignantly answers pretty much any question you might have about food and healthy eating. I found it a very informative read! Basically, ignore the fad diets and eat more vegetables.
I recently picked up the Flavor Bible and the Flavor Thesaurus reference books, which both go in depth on different culinary flavors and their obvious and not-so-obvious pairings. Now I just need the Flavor Dictionary and I'll be all set! ha.
Talk about visual meditation, I could sit and watch these Memories of Paintings by Thomas Blanchard all day.
These noise-cancelling headphones have done wonders for my flying anxiety. I download some meditation soundtracks and classical music playlists before I leave and, staring out the window into the fluffy clouds below, I feel like I'm soaring through an imax movie. Brilliant.
Have you ever wondered what some of your favorite foods look like before they're harvested? Well, here you go. Like sesame seeds? I had no idea!
Some pretty spring wallpapers and crazy plant lady wallpapers to liven up your desktop.
Love food? Love Paris? Have a few minutes to spare? Watch a few short episodes (and I mean short! Tiny!) of Alice in Paris and prepare to be delighted.
——
Have you joined our facebook group yet? If you like this kind of random, sometimes food-related content and links, behind the scenes pictures and proof of my own recipe fails (they're more common than you might think!) plus a healthy dose of culinary inspiration and like-minded community members, you'll fit right in!