The Hot Toddy is one of winter's most perfect, and yet under-appreciated cocktails. Typically a mix of bourbon, lemon juice, honey and hot water, it soothes your heart and soul from the inside out. Some say it is the ultimate cure-all for winter: be it a cold, the flu, or just the winter blues. I say? Sure couldn't hurt.
We took the aromatic, soul-soothing qualities of the traditional Toddy to a whole new level by swapping the hot water with a fragrant herbal chamomile tea (in this case the Days of Heaven chamomile blend from August Uncommon, infused with lemon verbena and rhubarb. Trust me, it's as amazing as it sounds). To that we added a spiced honey syrup infused with cinnamon and star anise.
It's everything you love about wintertime in one heart-warming cup.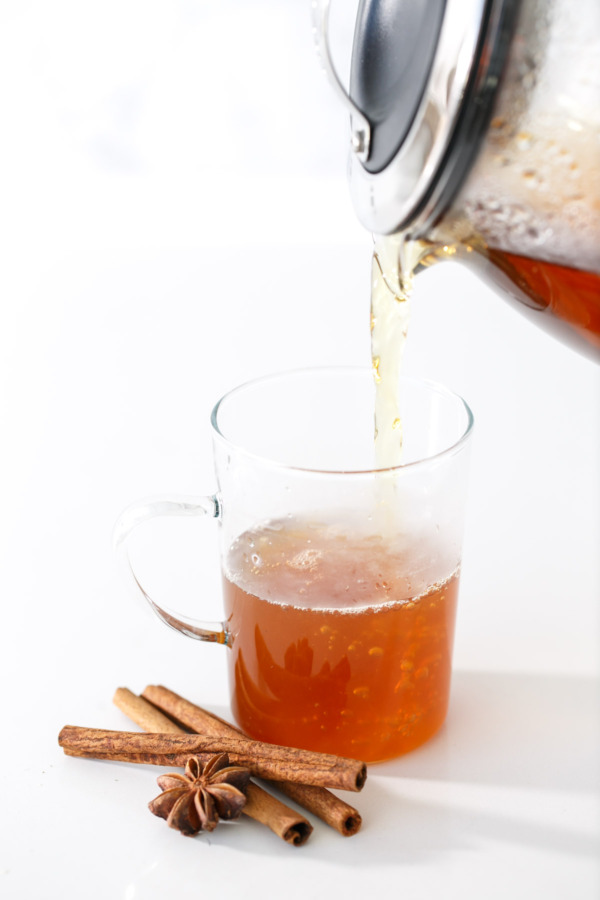 We created this recipe to feature the new Glass Tea Kettle from KitchenAid – a stunning appliance that is a must-own for any tea aficionado. I swear, Taylor uses this thing 3 times a day at least. Sometimes he even makes me a cup. (I kid, I kid).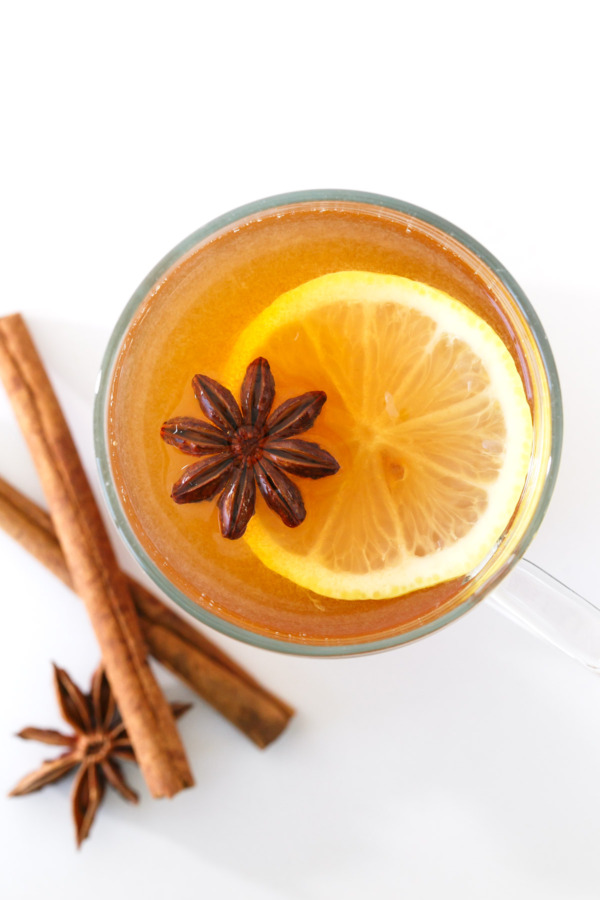 So next time you're cold, have a cold, or simply need something soothing, this Spiced Chamomile Hot Toddy is sure to warm you up from the inside out.
It is pure boozy comfort, through and through.
It makes you wonder why hot cocktails aren't more common.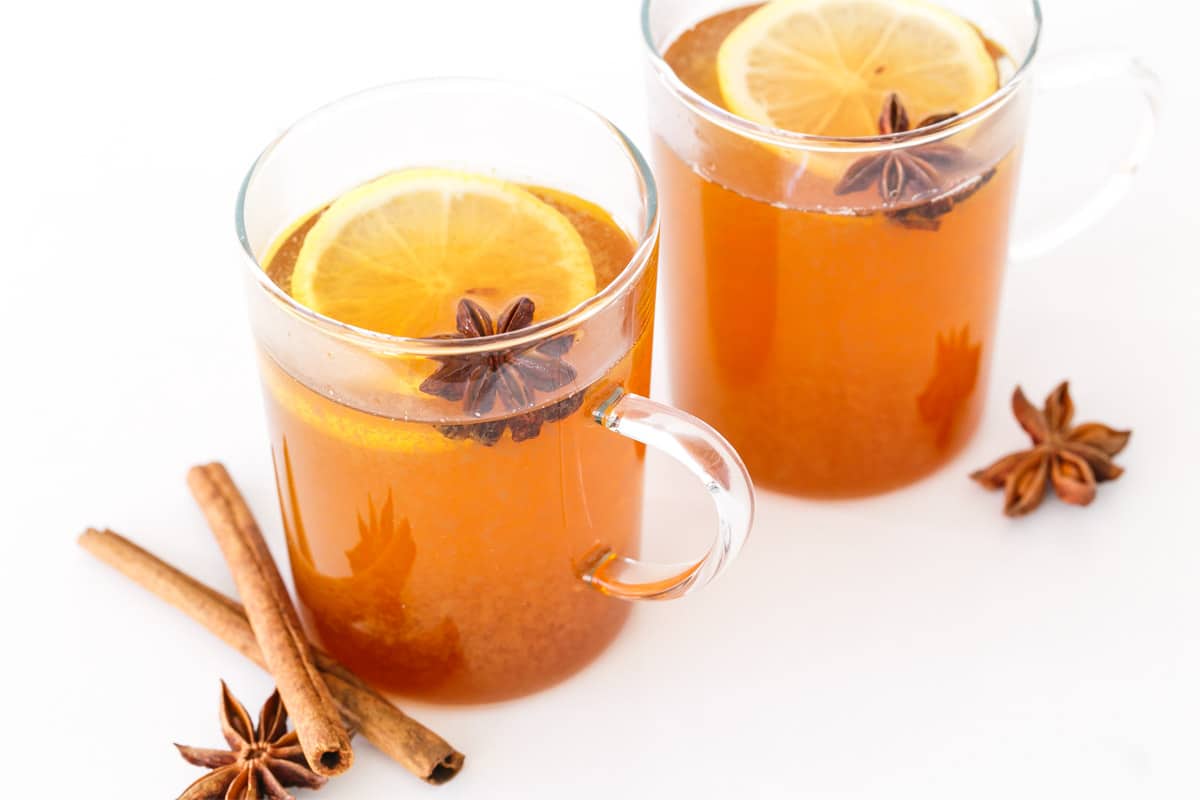 Spiced Chamomile Hot Toddy
It's everything you love about wintertime in one heart-warming cup: soothing chamomile, healing bourbon, and a spiced honey syrup infused with cinnamon and star anise.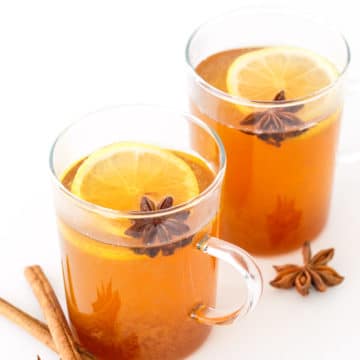 Ingredients:
1/2 cup honey
1 cinnamon stick
1 star anise
14 grams chamomile tea
8 ounces bourbon
3 tablespoons lemon juice
Directions:
Combine honey with 1/2 cup filtered or spring water in a small saucepan set over medium-high heat. Add whole cinnamon stick and star anise and bring to a simmer. Cover and remove from heat; let steep for 10 minutes, then remove cinnamon stick and star anise.
Meanwhile, brew a batch of chamomile tea. Fill your KitchenAid® Glass Tea Kettle with 40 ounces of filtered or spring water. Pack 14 ounces (or whatever quantity your particular tea recommends for 8 cups) into tea steeper. Set kettle to the highest, or herbal tea setting and press start. Once the chime sounds and your water is up to temperature, insert the tea steeper and set your timer for 5 minutes. After 5 minutes, remove tea steeper and set aside.
To prepare toddys, measure 2 tablespoons of warm honey syrup into each cup. Add 1 teaspoon lemon juice and 1 ounce (2 tablespoons) bourbon to each. Pour in 4 ounces (1/2 cup) tea into each cup, and stir until syrup is incorporated. Garnish with a lemon slice, cinnamon stick, and/or star anise as desired.
Did you make this recipe?
Let us know what you think!
Leave a Comment below or share a photo and tag me on Instagram with the hashtag #loveandoliveoil.
This recipe was created in partnership with KitchenAid®. All opinions are my own. Post contains affiliate links. Be sure to share your take on these recipes on Instagram using #MadeWithKitchenAid for a chance to be featured on the @KitchenAidUSA account!