Hello all, Taylor here to share with you my trip to Avery Island, Louisiana as part of the Tabasco Tastemakers event. I got to see the entire Tabasco production process, from pepper seed green houses to the bottling line and everything in between. It's a spice-lovers dream come true.
In my opinion, the simplest recipes are often the best, and it doesn't get any simpler than Tabasco's Original Red Sauce, which, despite its incredible flavor, only has three ingredients: aged red peppers, salt, and distilled vinegar. For over 140 years the sauce has been made with nearly the same process and ingredients on Avery Island (which, I should say, isn't actually an island… though it IS surrounded by water, er, swampland).
Every bottle of sauce starts out as a pepper plant. Avery Island no longer grows all the peppers used to make their sauce (they simply need too much), but they do continue the line of seed for their special variety of peppers for their sauce.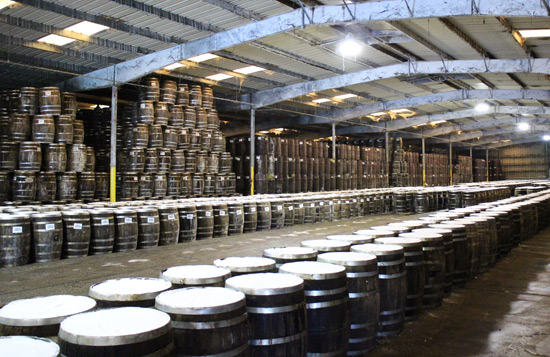 When the peppers are ripe, they are mashed and placed in white oak barrels and aged up to three years, allowing flavor to develop over time. After inspection, the mash is blended with vinegar for up to 28 days before being bottled.
One of the things I loved seeing was the hands-on nature of a brand that is distributed around the world. The CEO, Tony Simmons, constantly checks the quality of the pepper mash before it moves into production to be sure that the flavor and aroma remain consistent. Not only has the recipe remained almost the same over the years, but the people who make the sauce have too. Mr. Simmons is a direct descendant of the original creator of Tabasco, making the company a multi-generational family affair. Many of the company's employees have several generations of family members who worked on Avery Island making Tabasco as well.
I absolutely loved seeing the behind-the-scenes operation of a product I've used most of my life; at times I felt like I was in an episode of How It's Made.
But the trip was also about Avery Island, which is in itself an experience. I joked that my only impression of the bayou came from the Waterboy, so I was excited to be able to experience it, both the culture and the cuisine, first hand. There were gators and fanboats, of course, but the food was the most memorable. Everywhere our group went, the food was quite simply amazing. Any day filled with homemade fruit hand pies for breakfast, shrimp po' boys for lunch, fresh Louisiana oysters and a seafood boil with world famous gumbo for dinner is fine by me.
Before the trip, I had mostly used Tabasco as a condiment to add a little heat to various dishes. But after seeing how its made, and working with Tabasco sauce over the summer, I've learned it can be much more than a condiment. It is not only an ingredient that brings out flavor in food, but also a family business, and for some, a way of life.
It's an experience I'll never forget.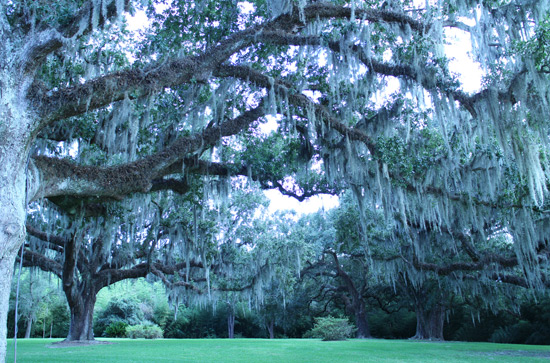 I'll be back next week to share our second Tabasco recipe, soft chicken tacos with cilantro chimichuri and homemade corn tortillas. And if you missed it, the first (delightfully spicy) recipe for Mango Habanero Pot Stickers is here.
Disclosure: This experience was sponsored by TABASCO® as part of their TABASCO® Tastemakers program. As always, all opinions written are purely our own. We're incredibly grateful for opportunities like these that allow us to continue sharing delicious experiences with you, so thank you for supporting us and the brands we love.