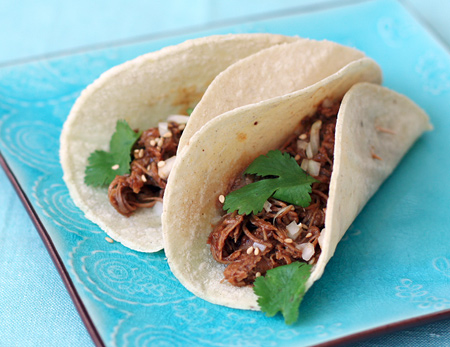 The fact that I almost forgot about this dinner makes me very very sad. I think the issue is that kitten pictures are taking over my computer, pushing the food photos farther and farther back into the depths of my iphoto. Hey, you can't blame me. I mean, just look what I'm dealing with: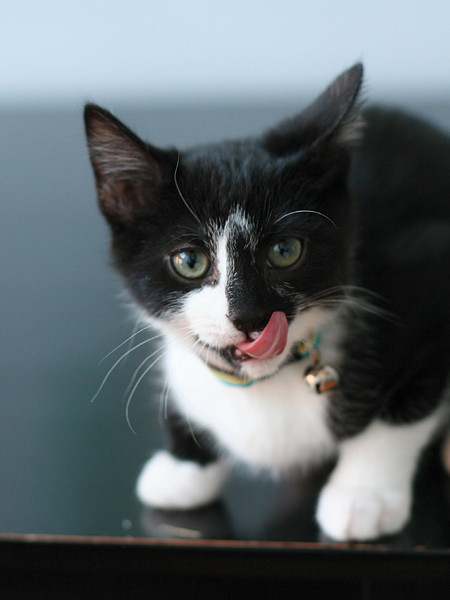 Yeah. I thought so.
But anyways, lucky for me I happened to scroll back far enough to stumble upon this recipe. Because, I mean, hello! Beer? Turkey? Tacos? Yes please. Ladies, if you are sick of trying to convince your husband/boyfriend/little brother that turkey can be delicious, just say the word "beer" and I guarantee you they will, for once, be excited about turkey.
To be honest the final product tastes nothing like beer, but is truly delicious. It's a rich and flavorful taco, faintly reminiscent of a sweet and savory barbecue sauce. Topped with onion, cilantro, and a pinch of sesame seeds, it is as simple as it is saucy. Proof indeed that turkey can be eaten all year round, and doesn't always have to be served alongside cranberry sauce.
Beer-Braised Turkey Tacos
Ingredients:
2 tablespoons extra-virgin olive oil
Two 1-pound bone-in turkey thighs or drumsticks, skin and fat removed
Salt and freshly ground pepper
4 large garlic cloves, thinly sliced
1 medium white onion, cut into 1-inch dice, plus minced white onion, for serving
1 large oregano sprig
1 large jalapeño—stemmed, seeded and sliced crosswise 1/4 inch thick
1 medium tomato, coarsely chopped
1 ancho chile—stemmed, seeded and coarsely chopped or torn
One 2-inch cinnamon stick
One 12-ounce bottle Mexican dark beer, such as Modelo Negro
1 cup water
12 corn tortillas
2 tablespoons toasted sesame seeds and cilantro sprigs, for serving
Directions:
In a large enameled cast-iron casserole, heat 1 tablespoon of the olive oil. Season the turkey with salt and pepper and cook over moderately high heat until richly browned all over, about 8 minutes. Transfer the turkey to a plate.
Add the remaining 1 tablespoon of oil to the casserole along with the garlic, diced onion, oregano and jalapeño and cook over moderate heat, stirring, until the onion is softened, about 8 minutes. Add the tomato, ancho and cinnamon stick and cook, stirring, until the tomato releases its juices.
Return the turkey to the casserole, add the beer and water and bring to a boil. Cover and simmer over low heat, turning once, until the turkey thighs are tender, about 1 hour. Transfer the turkey to a plate and let cool. Discard the oregano sprig and cinnamon stick and boil the sauce over high heat until reduced to 1/4 cup, about 12 minutes.
Preheat the oven to 350°. Wrap the tortillas in foil and bake for about 8 minutes, until softened and heated through. Remove the turkey meat and shred it. Transfer the sauce to a food processor and puree. Return the sauce to the pot and stir in the shredded turkey. Season with salt and pepper. Spoon the turkey onto the tortillas. Top with minced onion, sesame seeds and cilantro sprigs and serve.
Did you make this recipe?
Let us know what you think!
Leave a Comment below or share a photo and tag me on Instagram with the hashtag #loveandoliveoil.