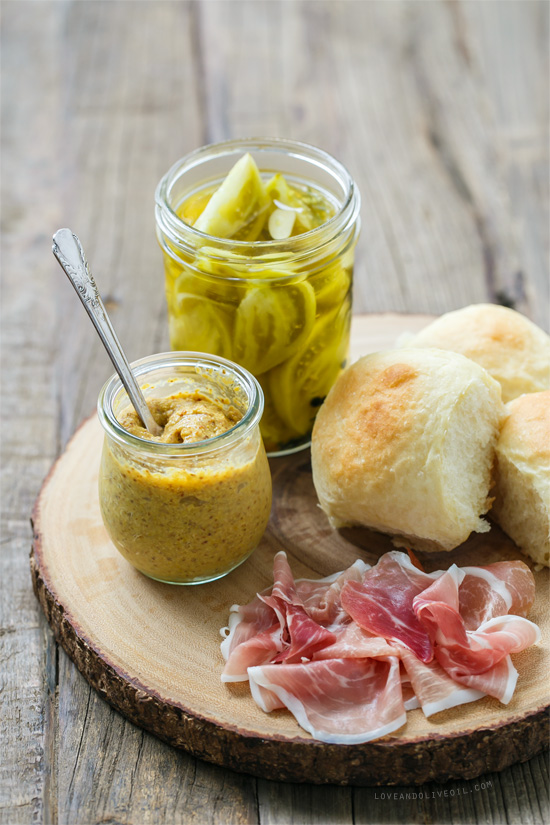 You may be wondering what I've been leading up to this whole week, posting such seemingly boring recipes as homemade mustard and green tomato pickles.
I fully admit to outright imitation, this recipe more than inspired by a dish enjoyed at Husk restaurant. Respectfully so, of course. While all the dishes I've tried and thoroughly enjoyed at the restaurant are dishes I wish I could recreate at home on a regular basis, the complex simplicity and perfection of each dish is something I know I could never replicate at home.
This one, however, a simple Southern charcuterie platter, was the only one I felt I could manage to recreate.
I still haven't figured out the secret to Husk's amazing rolls, however. My own attempts at a basic dinner roll were passable, surely, but Husk's rolls are heavenly.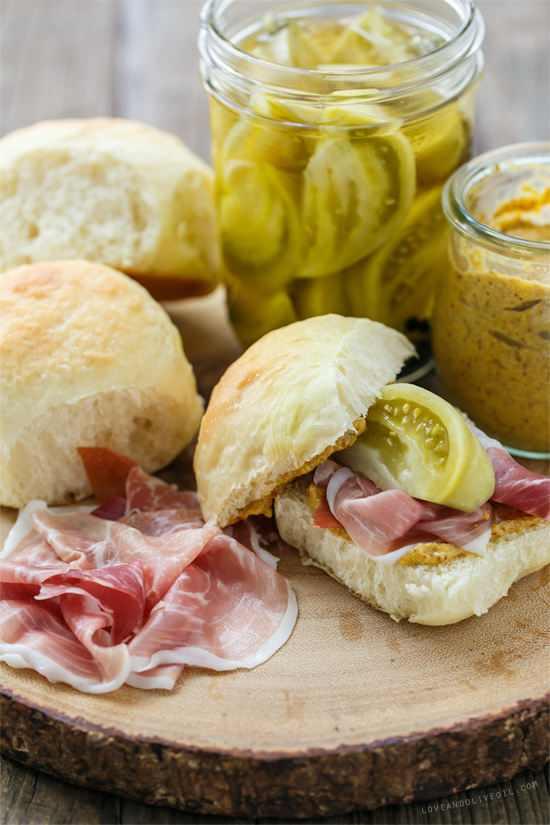 But I was able to pull off a passable homemade mustard (sweetened with ripe summer peaches), and some delightfully crisp green tomato pickles. Served atop a soft, buttery roll with a ribbon of paper thin country ham and a smear of spicy mustard, it's a Southern sandwich slider you'll not soon forget. I obviously didn't, even months after enjoying the dish at Husk.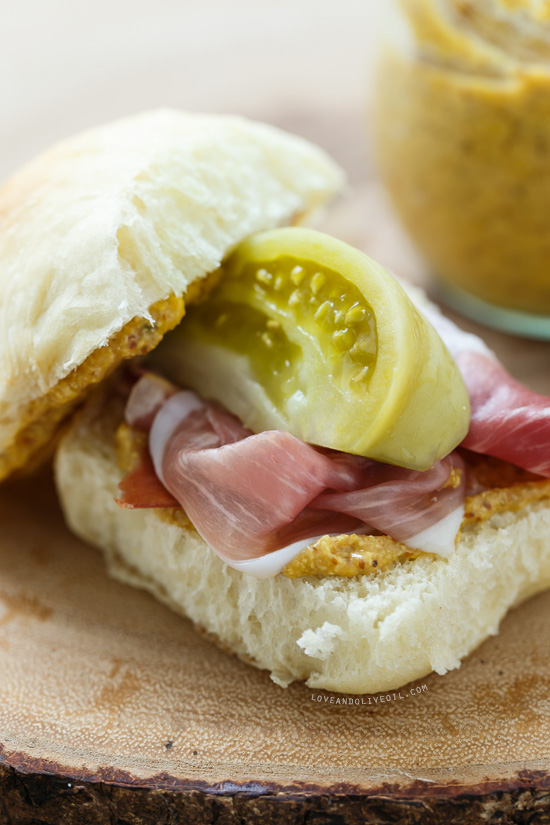 We were able to find very thinly sliced country ham (locally made from The Hamery in Murfreesboro, Tennessee) but you could use prosciutto as well with much the same effect.
This dish would make a great party appetizer, the elements arranged on a rustic serving tray for the guests to assemble themselves, a nice change from the typical cheese plate.
Country Ham and Pickle Sliders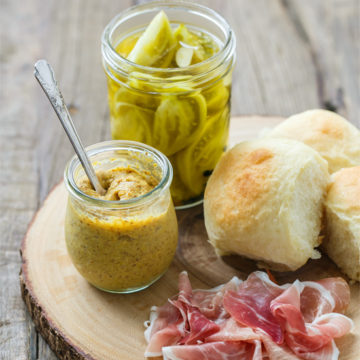 Ingredients:
Directions:
Split dinner rolls. Spread both sides generously with mustard (to taste). Drape a few folds of ham and a pickle on top, and sandwich with other half of roll. Enjoy!
Did you make this recipe?
Let us know what you think!
Leave a Comment below or share a photo and tag me on Instagram with the hashtag #loveandoliveoil.