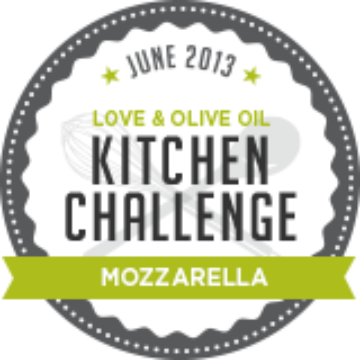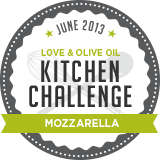 Just in time for tomato season, this month's kitchen challenge involves making homemade mozzarella cheese. Apparently it's pretty easy (if the internet is to be believed).
My cheese-making experience is limited, having only made homemade ricotta and mascarpone. While mozzarella does require a few special ingredients, the overall process is quite similar, albeit a bit more precise.
The Challenges:
Supplies. Don't let the mention of rennet and citric acid scare you. They are actually pretty easy to come by. Check out any beer or wine-making supply stores in your area, which often carry cheese-making supplies as well. Health food stores and even most grocery stores will have citric acid, and both traditional and vegetarian rennet can easily be found online as well.
Temperature. A good thermometer is an important tool in this process. If yours is old, you may want to calibrate it to make sure it's accurate.
Milk. Apparently you can use any type of milk, including whole, 2%, organic, raw… just be careful to avoid UHT (ultra high temperature) pasteurized milk, which may not form proper curds.
Shaping. This seems to be the trickiest part, getting square curds to stretch and form into a smooth ball.
Spelling. Mozarella. Mozzarella. Mozzarrella. Yeah. The 2nd one. By the end of this maybe we'll all know how to spell it properly.
Resources:
the Kitchn offers up a thorough recipe with detailed tips, including what to look for when buying your milk.
Food Republic has a great recipe complete with step-by-step images.
New England Cheesemaking Supply is a great resource, both for recipes and ingredients (such as rennet). They also have starter kits that come with all the ingredients and supplies you need (minus the milk and the pot).
But seriously? Just google it. This is just the beginning. There are literally hundreds of thousands of cheesy resources out there!
Join me!
If you're up for the challenge, submit your homemade mozzarella (and what you did with it!) by Friday, June 21st. Send me a photo of your results to be included in the roundup. This challenge is simply about getting in the kitchen and challenging yourself to make something new; you aren't required to have a blog to participate, nor are you required to post about it if you do. However, if you do have a blog and post about the challenge, you are more than welcome to use the above graphic if you'd like to spread the word! (Please upload it to your own server.)
Say cheese!