NOTE: This recipe for Soft Amaretti Cookies has been retested and updated! You can still access the original post below, but you'll definitely want to check out the update for the newly updated Amaretti morbidi recipe!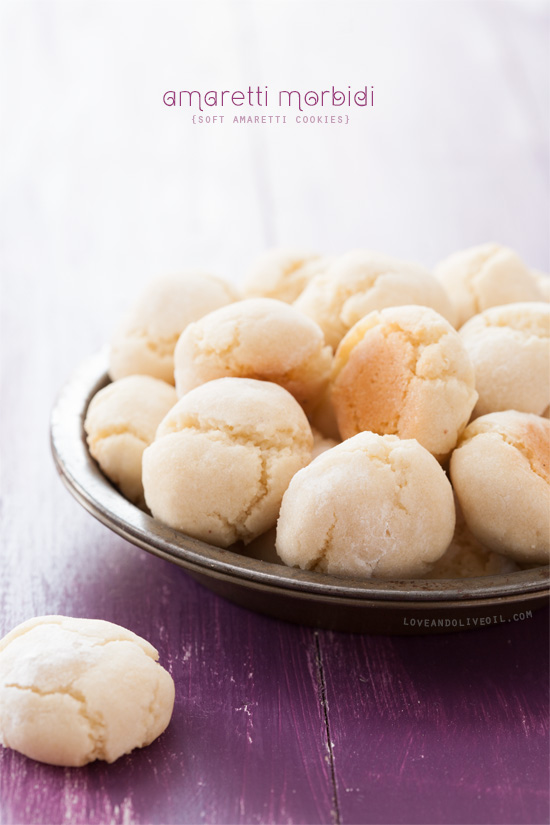 No, not morbid cookies, silly! Morbidi meaning "soft" in Italian. And these almond-and-egg-white cookies are just that: soft. Nothing like the crunchy little cookies we typically think of as amaretti.
I first encountered these cookies two and half years ago in Italy, where Nellie, a close family friend and Italian cooking mentor, brought a bag from her hometown outside of Genoa.
It was all I could do to not eat that entire bag.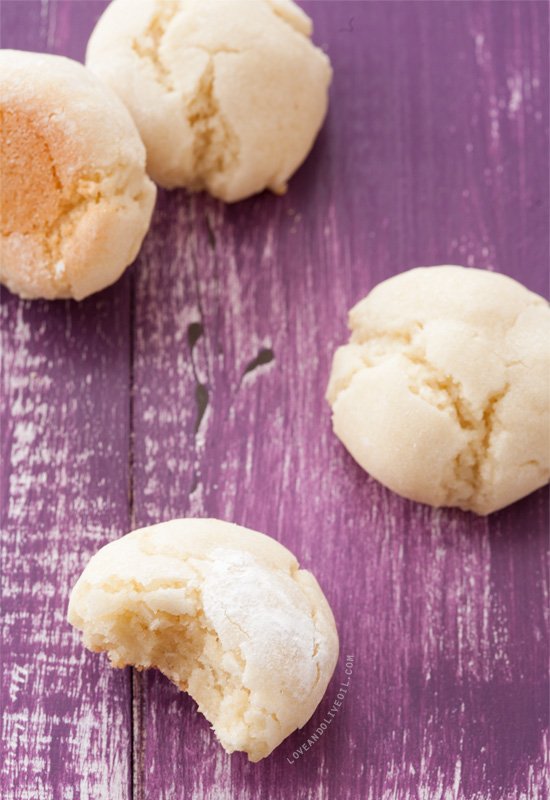 We spent the rest of our two-week trip in Italy searching for more of these incredible cookies to take home with us, but it turns out they are almost as hard to find in Italy as the recipe was once we got home.
I knew, just from what Nellie told me, that they were little more than finely ground almonds, sugar, and egg whites. After a few semi-failed attempts (I say semi-failed because the results were still delicious), I finally got the recipe to a point where it was pretty darn close to what I remember. Although they look a little different, the texture is spot on: chewy on the outside, soft and almost marzipan-like on the inside.
I'm sure I'll continue to tweak the recipe, playing with various stages of beaten egg whites and the proportions of ingredients. In my research I've seen versions that use egg yolks, more/less/no flour, even some adding things like potato starch and baking powder. I found the small amount of flour added to the softness of the cookie; without it and they were much chewier. Is this the traditional way? No, probably not, but the traditional way also uses actual bitter almonds or apricot kernals, something that I'm not even sure is available or legal to purchase in the US (Some say that signature almond flavor is actually from trace amounts of cyanide present in the nuts.)
Traditional or not, I'll take these as a suitable substitute until I can find my way back to Italy to continue my search. Sooner rather than later, I hope!
Amaretti Morbidi (Soft Amaretti Cookies)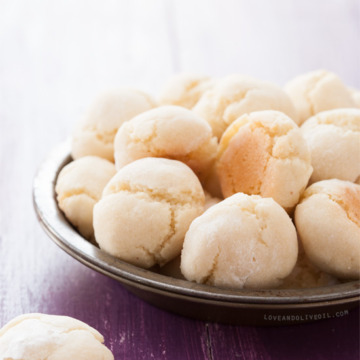 Ingredients:
200 grams almond flour or very finely ground almonds
200 grams granulated sugar
2 tablespoons all-purpose flour
2 large egg whites (about 60 grams)
pinch salt
1/2 teaspoon almond extract
confectioners' sugar, as needed
Directions:
In a large bowl, sift together almond flour, sugar, and flour.
In a bowl, whisk egg whites with a pinch of salt until they are foamy and fall into soft mounds (not quite soft peaks). Whisk in almond extract. Add to bowl with dry ingredients and stir until it comes together, kneading with your hands if necessary until it forms a sticky dough.
Lightly dust your hands with powdered sugar, scoop out pieces of dough (a small cookie scoop works perfectly) and roll into 1-inch balls. Arrange on parchment or silicon-lined baking sheets, leaving 1 inch of space between cookies.
Preheat oven to 300 degrees F, letting cookies sit out and dry in the meantime for about 15 to 20 minutes.
When oven is preheated, bake cookies for 20 to 22 minutes or until tops are cracked and bottoms are just barely golden. Let cool for 2 to 3 minutes on baking sheets, then transfer to wire racks to cool completely. Cookies will keep, sealed in an airtight container, for up to 3 days.
Did you make this recipe?
Let us know what you think!
Leave a Comment below or share a photo and tag me on Instagram with the hashtag #loveandoliveoil.