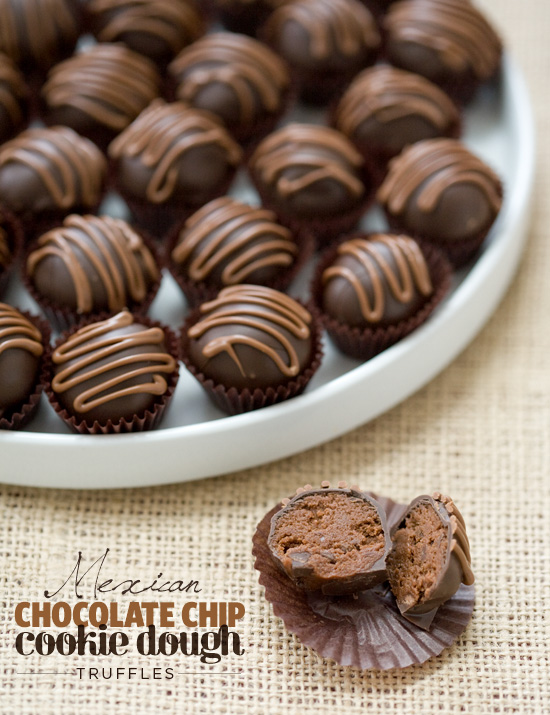 I had my first book signing this past weekend, at Parnassus Books here in Nashville.
I was very excited, to say the least.
I thought that I'd whip up something extra special for the folks who braved Green Hills traffic on a Saturday afternoon. Something with a little heat to go with the humidity.
A twist on my classic chocolate chip cookie dough truffle.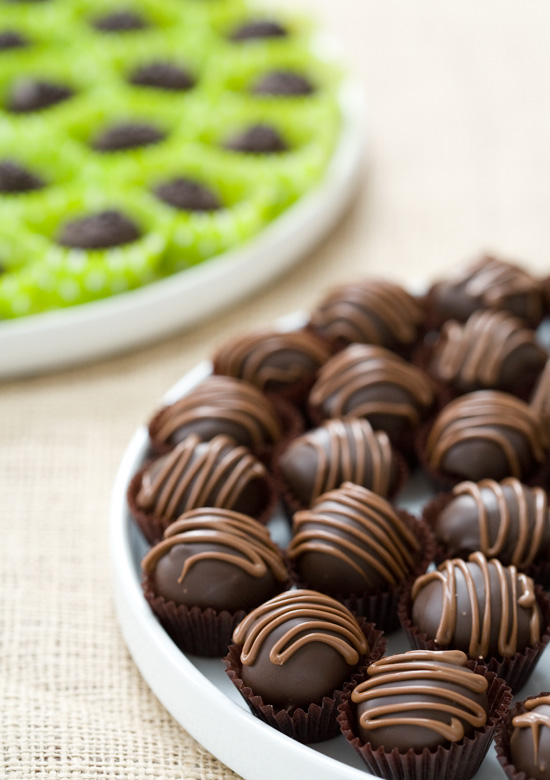 In addition to a batch of classic truffles and some mini whoopie pies (which were, by the way, declared "The Food of the Gods" by a Parnassus employee), I brought a tray of these Mexican Chocolate Chip Cookie Dough Truffles. Based on a variation of the basic cookie dough recipe in my book, this one is rich chocolate with a kick of cinnamon and cayenne pepper.
That's the great thing about the cookie dough truffle recipe: it's highly adaptable. Just a few minor adjustments and you have an entirely new treat.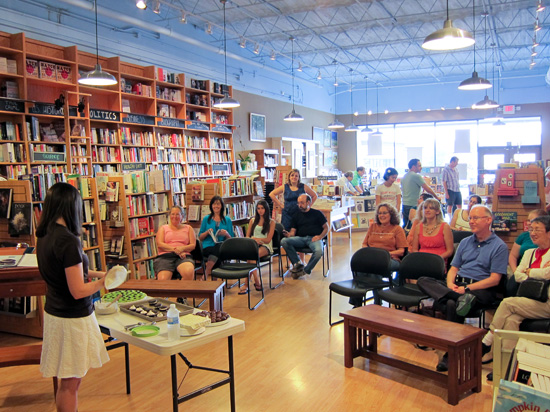 Rather than subjecting the audience to a dramatic reading of my cookie dough recipe, I whipped out my piping bag for a quick whoopie pie demonstration. I don't think I got marshmallow on any books, but my apologies if I did.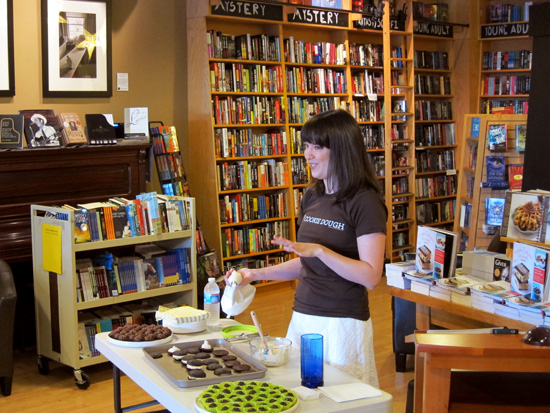 We laughed. We cried. We ate cookie dough.
Well, minus the crying part.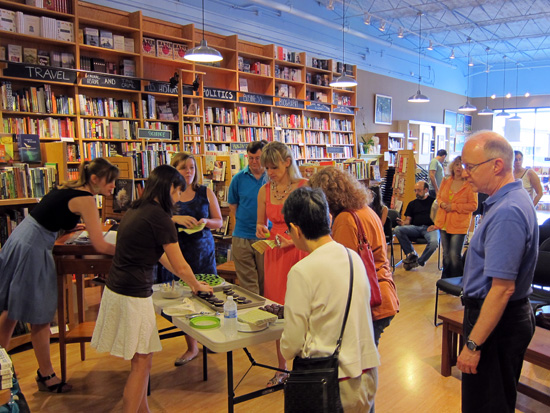 My people! My fellow cookie-dough-loving people! Thanks so much for coming out. If you're in Nashville and couldn't make it to the signing, I signed a whole bunch of books before I left. Stop by Parnassus and pick one up.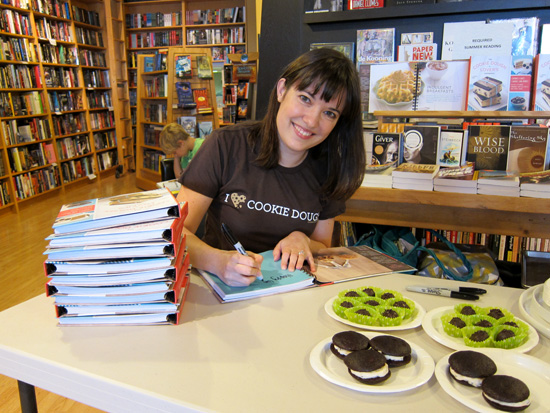 For those in Colorado, I've got a second signing planned in Aspen at Explore Booksellers this coming Wednesday, June 20th at 5:30pm. While I don't think I'll have any samples (we're flying in late the night before), I'd love to meet you if you can make it!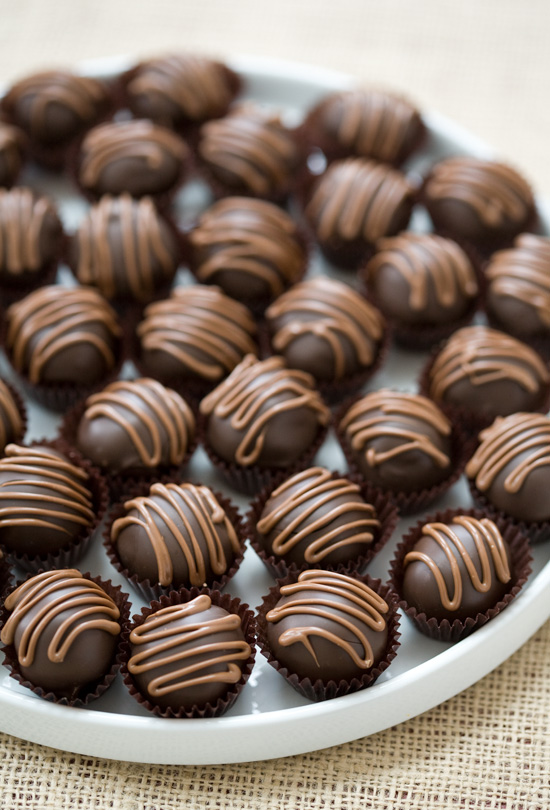 Luckily for those of you not near any of my book signing locations, these truffles are über easy to whip up, and it'll be like you're practically there yourself.
Mexican Chocolate Chip Cookie Dough Truffles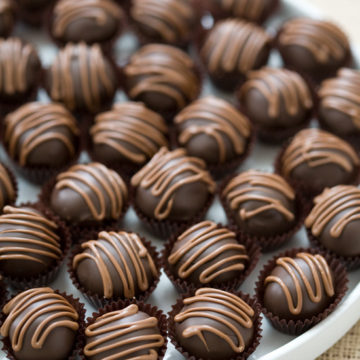 Ingredients:
1/2 cup (1 stick) unsalted butter, room temperature
1/4 cup granulated sugar
1/2 cup light brown sugar, packed
2 tablespoons milk or cream
1/2 teaspoon vanilla extract
1 cup all-purpose flour
1/4 cup cocoa powder
1/2 teaspoon ground cinnamon
1/8 teaspoon ground cayenne (more or less to taste)
1/4 teaspoon salt
1/2 cup mini semisweet chocolate chips
8 ounces dark-chocolate candy coating
Directions:
In a large bowl, beat butter and sugars with an electric mixer on medium speed until light and fluffy, 2 to 3 minutes. Mix in milk and vanilla. Stir in flour, cocoa, cinnamon, cayenne, and salt and mix on low speed (or by hand) until incorporated. Stir in chocolate chips. Cover and chill dough for 30 minutes or until firm enough to handle.
Form dough into 1-inch balls and arrange them on baking sheets lined with parchment paper. Place sheets in the freezer for at least 15 minutes. Meanwhile, melt chocolate candy coating in a double boiler or microwave according to package directions, being careful not to overheat it. Using a fork or dipping tool, dip truffles one at a time in candy coating to cover. Tap fork on the edge of the bowl to shake off excess coating, and return truffles to baking sheets to set.
If you have any leftover coating, transfer it to a piping bag or squeeze bottle fitted with a small round tip and pipe decorative lines over top of truffles. For a contrasting drizzle, melt approximately 1 ounce of light chocolate candy coating and drizzle it over top of the truffles.
Did you make this recipe?
Let us know what you think!
Leave a Comment below or share a photo and tag me on Instagram with the hashtag #loveandoliveoil.