Shipping cookies is not like shipping books or other gifts. Cookies require a bit more care and thought. And seeing as the 1st Annual Food Blogger Cookie Swap is turning into something epic, I thought I'd offer a few tips and suggestions for getting your cookies to their final destination in one delicious piece.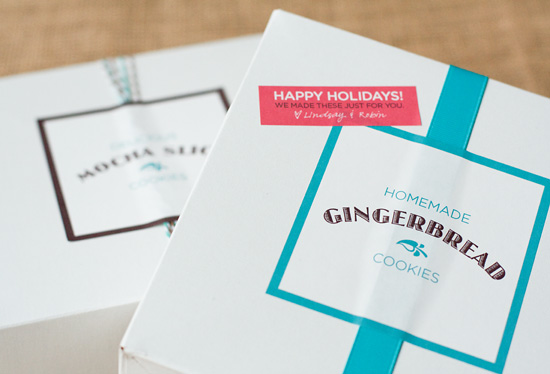 Choose your recipe. Of course, shipping cookies starts with, well, the cookies. Not every cookie is suited to shipping (that means that no matter how good they are, your delicate little tuiles are probably not the best choice). Choose a cookie that is sturdy to begin with and you're well on your way.
Have cookies will travel. Additionally, depending on how far your cookies have to travel, consider choosing a recipe that tastes just as good 3, 5, or even 7 days later. Cookies may dry out during the journey, which makes things like biscotti or gingerbread perfect candidates. Softer cookies should be packaged in airtight bags or containers to preserve as much moisture as possible. While express shipping is obviously a bit excessive, choosing USPS Priority Mail (over, say, parcel post), will give your recipient a few extra days of freshness.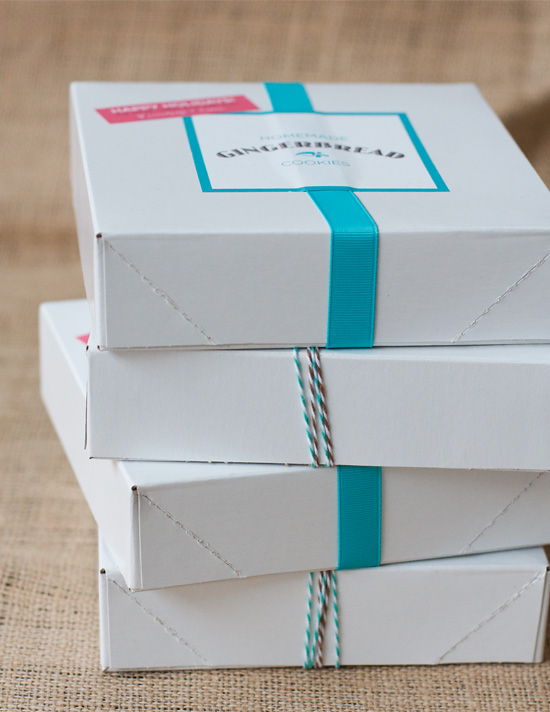 Of course, baking your cookies is just the beginning, you still have to find suitable packaging.
Pack it right. Choose a container for your cookies. Again, an airtight container is probably going to be preferable as it will preserve moisture. That's not to say you can't put your cookies in an airtight bag first and then inside a cute gift box or tin. Last year, for example, I mailed my holiday cookies in gloss white gift boxes. Inside, the cookies were sealed inside polka dot cello bags, with layers of waxed paper separating the cookies and also crumpled into the empty spaces in the corners.
Pack it tight. Pack your cookies carefully inside your chosen container. Whether that means layering parchment or waxed paper between them so the cookies don't stick together (if they are frosted, for example), or bagging them individually, or arranging them just right so they don't shift in transit. Just be sure that whatever materials are touching the cookies are food safe (so that neon green tissue paper is better used to package grandma's new socks).
Get creative. Gift boxes, cookie tins, treat bags, mason jars, baking pans, mailing tubes… they all will hold cookies. But ultimately what matters is the safety and well-being of your cookies. And whether that means a plain old plastic container or an elaborate decorated gift box, as long as the cookies arrive in one piece, you've succeeded. That's what's really important.
Box it up. Choose a sturdy corrugated shipping box that allows for 2 to 3 inches of padding on all sides. This will give your cookies another layer of protection. My white boxes were just the right size to fit inside a 7x7x7 Priority Mail box padded with a double layer of bubble wrap (bubbles on the outside, always!). Packing peanuts, crumpled newspaper, even (unbuttered) airpopped popcorn are all suitable padding materials.
The USPS offers free shipping boxes for Priority Mail. Consider the 7×7 cube box, shoe box, or medium flat rate box. For heavier cookies going across country, the flat rate box may be the most efficient solution as you could fill it with 2lbs of cookies or 30lbs of lead and it'd still cost the same to send. Depending on where your recipients are located you may want to price the cost beforehand, the flat rate box isn't always cheaper, especially if the recipient is in your general region. You can calculate shipping costs and even print labels online directly from the USPS website.
It may be worth pricing UPS/Fedex as well. For heavier boxes it may be cheaper than the USPS. Though do pay attention to transit times as Ground shipments can often take 5 days to get there, compared to the average 2-3 days for USPS Priority Mail. Do note that PO boxes and APO address will not accept UPS/Fedex and will need to be shipped USPS.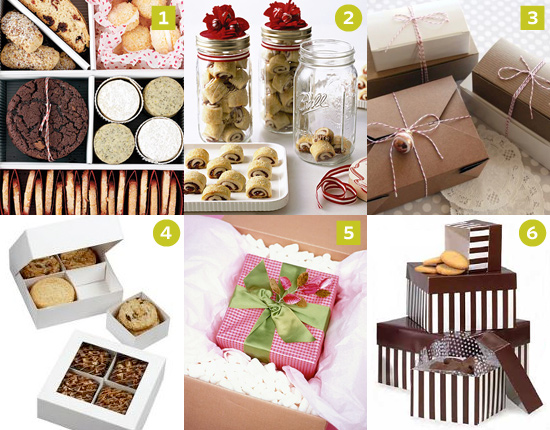 Supply Resources & Ideas:
Share Your Tips & Ideas!
For those of you out there who have shipped cookies before, what tips can you offer? What creative packing solutions have you come across? Please share!