I kind of shot myself in the foot when I made that incredible Rainbow Cake last year. As my little sister's birthday approached, I kept thinking, "how on EARTH am I going to top the rainbow cake?" I mean, seriously. The only things that top rainbows are sparkles and unicorns.
Or booze.
And since a unicorn cake is entirely beyond my skill set, I went with the later. And set out to make the booziest, bourbonyest cake I could.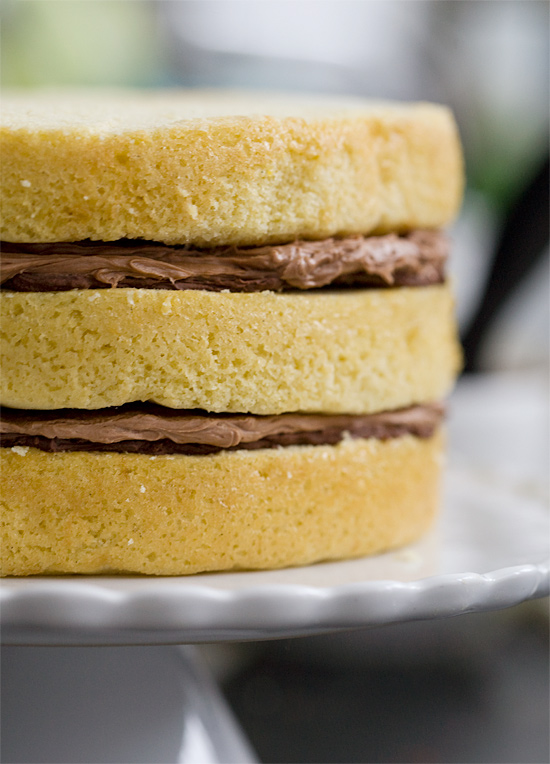 Bourbon buttermilk cake. Bourbon chocolate ganache. Milk chocolate buttercream. And I did not skimp on the bourbon, either. There's a half a cup in the cake alone. You can literally smell the aroma the second you cut into it.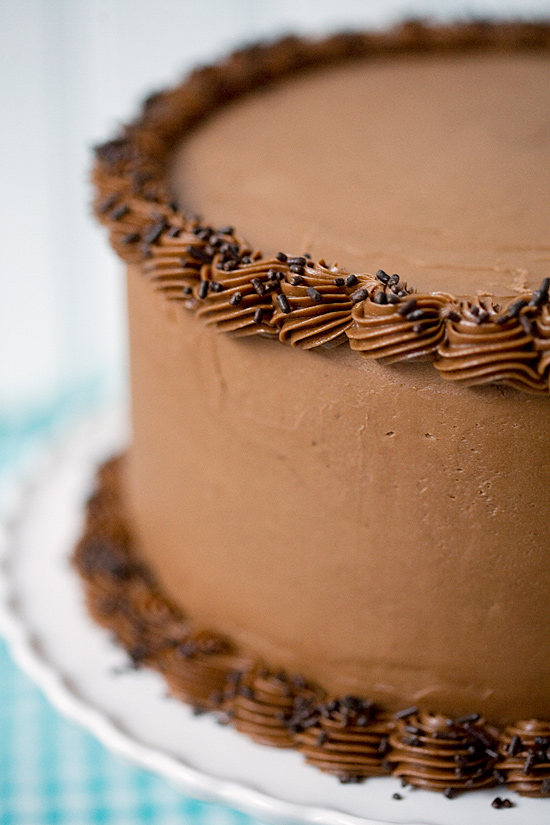 I'm not sure if it was the bourbon or the buttermilk or the butter, but this cake was so incredibly moist and buttery that the frosting and ganache had trouble sticking to it. Or maybe it was an issue with the frosting itself. I'll say that's why there's not a slice photo here for you to see, but in reality it's because we devoured that thing before I could find a free moment to snap a shot. You'll just have to use your imagination.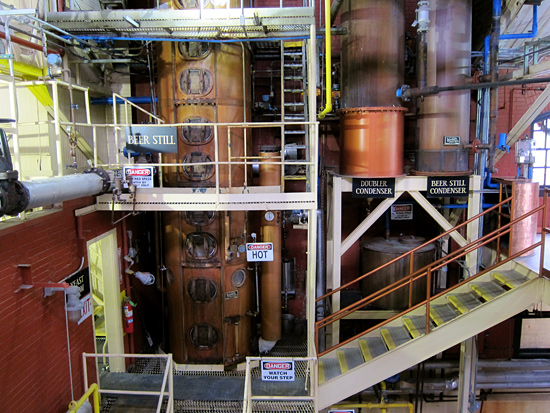 What really sealed the deal and made this cake *officially* better than last year's was the experience that went along with it. A day in Kentucky, experiencing a small part of what they call the Bourbon Trail. Even if you're not a bourbon drinker seeing the process of how it's made is incredibly intriguing. The science and precision and craft is awe inspiring. And the 10am bourbon tastings that come with the tours? Let's just say I'm not complaining.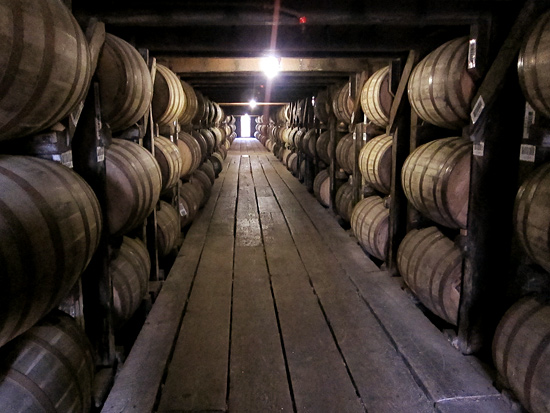 Yup. I think my sister had the best birthday (and best birthday cake) ever. No unicorns necessary.
Bourbon Layer Cake with Bourbon Ganache and Milk Chocolate Buttercream
Ingredients:
For Cake:
1 vanilla bean split and scraped, seeds reserved
1/2 cup (4 ounces) bourbon
3 cups (13.5 ounces) all purpose flour, sifted
1 tablespoon baking powder
3/4 teaspoon baking soda
1 teaspoon salt
1 3/4 cup granulated sugar
1/2 teaspoon freshly grated nutmeg
1 cup (2 sticks) unsalted butter, room temperature
5 eggs, room temperature
2 egg yolks
1 1/2 cups buttermilk
For Buttercream:
4 ounces dark chocolate
6 ounces milk chocolate
2 cups (4 sticks) unsalted butter, room temperature
2-3 cups powdered sugar, or more as needed
1/4 cup heavy cream
1 teaspoon vanilla extract
For Ganache:
4 ounces dark or semisweet chocolate, finely chopped
1/2 cup heavy cream
1 tablespoon bourbon
Directions:
Combine the bourbon and vanilla bean together in a small bowl. Steep overnight, or as long as you can before proceeding.
Preheat the oven to 350ºF. Butter and line 3 8-inch round cake pans with parchment paper. Butter parchment.
Sift together the flour, baking powder, baking soda, salt, and nutmeg. Set aside.
Combine the sugar, butter, and reserved vanilla bean seeds in the bowl of a stand mixer. Beat on medium speed for 10 minutes, until very light and fluffy, scraping down the sides of the bowl periodically as needed.
Reduce the speed to medium low and add the eggs and egg yolk, one at a time, mixing thoroughly after each addition.
Add the flour mixture, one cup at a time, alternating with buttermilk, mixing on low speed until incorporated. Immediately add the bourbon (discard the vanilla pod) and mix until combined.
Divide the batter among prepared pans and bake for 30 to 35 minutes, until tops are lightly browned and springy. Remove from oven and place on a wire rack until cool enough to handle. Run a small knife around the edges of each pan, then gently invert onto wire racks. Cakes should come out cleanly. Allow to cool completely. At this point, the cakes can be frozen until ready to use, up to 1 month. Simply wrap each layer individually in a double layer of plastic wrap and then store inside a large zip top bag. Personally, I always make my cakes a few days in advance and freeze them. I find the frozen cake to be much easier to level and frost than fresh cakes.
For the ganache, place chopped chocolate in a heatproof bowl. Bring cream to a bare simmer over low heat. Pout hot cream over chocolate, and stir until smooth. Add bourbon. Set aside and allow to cool until thickened slightly (the room temperature ganache should be about the consistency of peanut butter). If it's too thick, you can add a little bit more hot cream and stir until smooth.
For buttercream, melt chocolates in a microwave or double boiler over low heat until smooth. Remove from heat and let cool to room temperature.
In a large mixing bowl, beat butter until fluffy, 1 to 2 minutes. Add powdered sugar, 1/2 cup at a time, mixing well after each addition. Add cooled chocolate and beat until smooth. Add heavy cream and vanilla and beat until light and fluffy. Add more powdered sugar or heavy cream as necessary to acheive desired consistency.
To assemble, level each cake layer by cutting of the domed top with a long serrated knife. Place one layer, flat side down, on a cake stand or serving platter. To keep the platter clean while frosting, place 4 small strips of parchment or waxed paper just under the edges of the cake. This will allow you to frost the cake and then remove these strips cleanly later.
Spread half of the ganache evenly over top of layer, followed approximately 1/2 cup of buttercream. Position second layer on top and press to adhere. Repeat with remaining ganache, another 1/2 cup of buttercream, and final cake layer, flat side up.
Cover the entire cake with a thin layer of buttercream. This "crumb coat" will make frosting the cake easier. Refrigerate for about 15 minutes to allow this crumb coat to set.
Remove cake from refrigerator and frost with remaining buttercream, reserving some if you'd like to add any decorative details or borders.
Did you make this recipe?
Let us know what you think!
Leave a Comment below or share a photo and tag me on Instagram with the hashtag #loveandoliveoil.