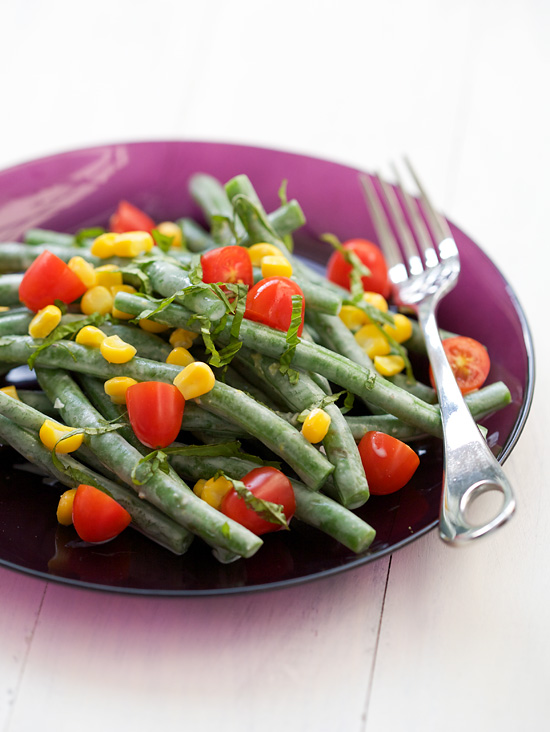 It's about time I spilled the beans.
I've been skirting the issue now for what seems like months. Trying to distract you from my lack of posts with shiny guest posts from my blogging buddies (love you guys!).
The fact is, I've been busy. I think that's obvious enough.
With what, well, that's what I've been keeping from you.
It's time I come clean.
Deep breath.
Here goes.
I'm just over 3 weeks away from finishing the manuscript for my very first cookbook.
Indeed. A real, honest to goodness, hold it in your hands, printed and bound cookbook.
I'm excited. I'm stressed. I'm giddy. I'm terrified. I'm exhausted. I'm hungry. I'm happy. I'm so many things right now, but most of all I am thankful. Thankful for this opportunity and all the emotions that come with it.
I am thrilled to be working with the team at Quirk Books to make this a reality, and if all goes according to plan, you could be holding my book in your hands next spring. And while I'm not ready to reveal the topic of said cookbook quite yet, just know that your sweet tooth will not be disappointed.
Now that the cat's out of the bag, the hypothetical beans have been spilled, let's talk about some real beans. Stress and lack of time usually means taking shortcuts, and I'm not just talking about prep time. The past two months have been filled with take out and more frozen dinners than I care to admit. Sugar and starch and a noticeable lack of vegetation. It starts to take its toll. Apparently, in times of stress, your food blog isn't the only thing that's lacking.
Even Taylor, who has admitted on more than one occasion to a constant craving for a big juicy steak, just wanted a salad. In fact, the week he took charge of the meal plan our menu consisted of hearty greens and grains, including this bright and crisp green bean salad, with juicy tomatoes, sweet corn, and a tangy herb and goat cheese dressing. It was just what we needed.
Green Bean Salad with Goat Cheese Dressing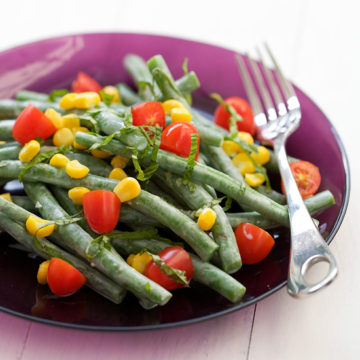 Ingredients:
1 pound green beans, trimmed
2 ounces crumbled fresh goat cheese
Zest of 1 lemon
1 tablespoon lemon juice
2 tablespoons apple juice
1 garlic clove, minced
1/4 teaspoon freshly ground pepper
1/3 cup chopped fresh basil, divided
3/4 cup fresh corn (from 1 ear corn)
1 large tomato, diced
Directions:
Bring a large pot of water to a boil. Add green beans and cook just until they turn bright green and are barely tender, about 2 minutes. Alternatively, you can steam the green beans in a microwave save, lidded glass container. Fill with approximately 1 cup of water, and microwave on high for 2 to 3 minutes or until beans are crisp tender. Drain and rinse with cold water to stop the cooking. Pat dry.
To make the dressing, whisk together goat cheese, lemon zest and juice, apple juice, garlic and pepper in a small bowl. Toss green beans with half the dressing and half the basil or basil and spread on a platter. Top with corn and tomato, drizzle with remaining dressing and sprinkle with remaining basil.
Did you make this recipe?
Let us know what you think!
Leave a Comment below or share a photo and tag me on Instagram with the hashtag #loveandoliveoil.