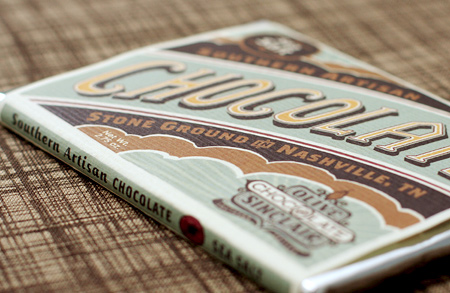 A huge congratulations to Kate from DC! She's the lucky winner of the Olive & Sinclair Artisan Chocolate sampler. Out of an astonishing 275 entries, her comment was randomly selected to win. Kate will be receiving 4 bars of our favorite O&S bars, including the exclusive (not yet available in stores) Mexican-style Cinnamon Chili. She is one lucky lady!
Didn't win? Want to order some for yourself? Olive & Sinclair will ship their artisan chocolate bars directly to you! Simply shoot them an email through their website or blog to order. Tell them Lindsay sent you. :) I would strongly suggest you try their Salt & Pepper, Sea Salt, and the Mexican Cinnamon Chili (which should be available any day now). They also have 67% Dark, 75% Super Dark, Cocoa Nib, and Coffee Bean flavors, which are unbelievably delicious as well (believe us – we've tried them ALL).
Thanks to everyone who entered! And seeing as how successful this giveaway was, who knows, maybe we'll just have to do another one again soon!