I'm a big proponent of free will, but some things were just meant to be.
My mom spent much of the summer going through boxes full of stuff. Memories, sure, probably a lot of junk too. And every few weeks I'd get a little package of things she thought I might want.
Inside one of them was a cookbook. A ragged little thing with a hand-drawn cartoon chef on the front. I believe his name was Barnabe. A cookbook that I wrote when I was maybe 9 years old. Well, maybe wrote is a bit of an exaggeration, I should probably say copied from my mom's recipe collection (clearly, I was not destined to be an intellectual property attorney). A cookbook author, though? Just might be fate.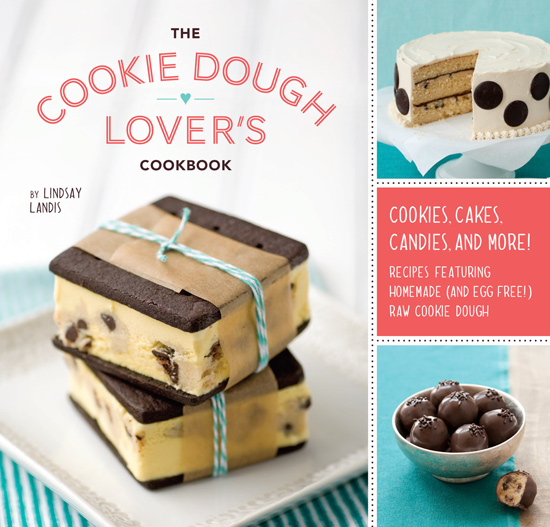 I am so excited to finally announce that my book, The Cookie Dough Lover's Cookbook, will be published by Quirk Books this coming June. June 5th, to be exact. That's less than 5 months away.
What's extra fitting is that today, January 11th, just so happens to be the 2 year anniversary of the Cookie Dough Truffles. The post that, to this day, continues to be one of the most popular posts on the blog. The post that started it all. I couldn't think of a more perfect day to share this with all of you.
Let's rewind.
I never thought I'd write a cookbook. In fact, I consciously remember thinking I DIDN'T want to write one. That was the case until this bug of an idea crept into my head one day. At that point I'd taken the cookie dough theme farther than just the truffles, with Cookie Dough Stuffed Cupcakes, Cookie Dough Ice Cream and the oh-so-decadent Cookie Dough Cream Pie. I thought, there really needs to be an entire cookbook of cookie dough recipes. Someone should… oh. Maybe I should write one.
And so I did.
Well, it wasn't quite that simple.
I made a lot of messes.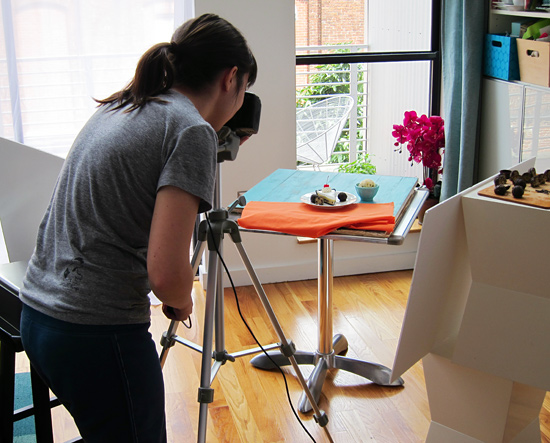 Our house looked like a makeshift photo studio for weeks on end.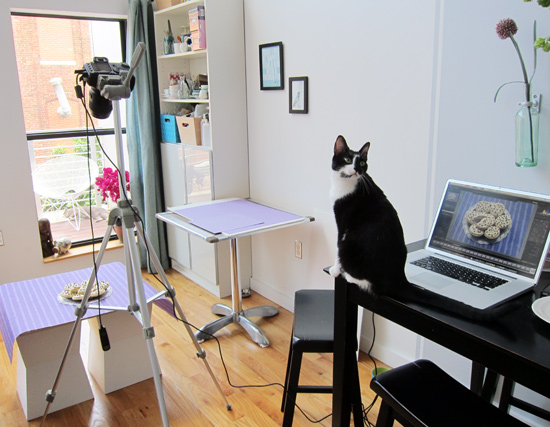 Even the cats helped out.
Once all the recipes were written, recipes like Cookie Dough Stuffed French Toast and Cookie Dough Creme Brulee (oh yes I did!), there was still months of editing. Back and forth and nitpicking and double checking and retesting. I think I underestimated (or was in denial about) just how much work really went into a cookbook. But I did it. I got it done. Thanks in part to the wonderful team at Quirk. And I couldn't be more happy with the final product.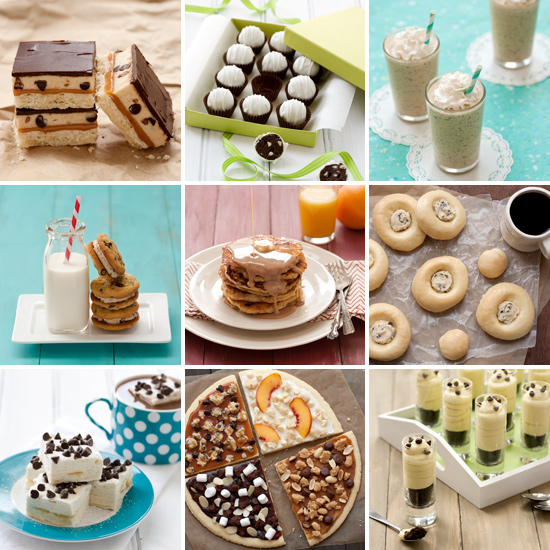 The book is filled with 45 delicious cookie dough recipes, plus plenty of variations on top of that. All raw-egg-free and perfectly safe to eat (not that eggs ever stopped any of us from eating the dough before, but that's beside the point). Take that salmonella.
And while you can't hold it in your cookie-dough-loving hands for another few months, you can preorder it today. Yep, I'm on Amazon. Never thought that would happen, either.
I don't really know what happens now… I wait, I guess. And hope for the best. This whole process is so new to me and I'm just grateful I was able to experience it. And will continue to experience it as we reach each milestone. I really, honest to goodness, can't wait to simply hold it in my hands for the first time.
Clearly, it was meant to be.