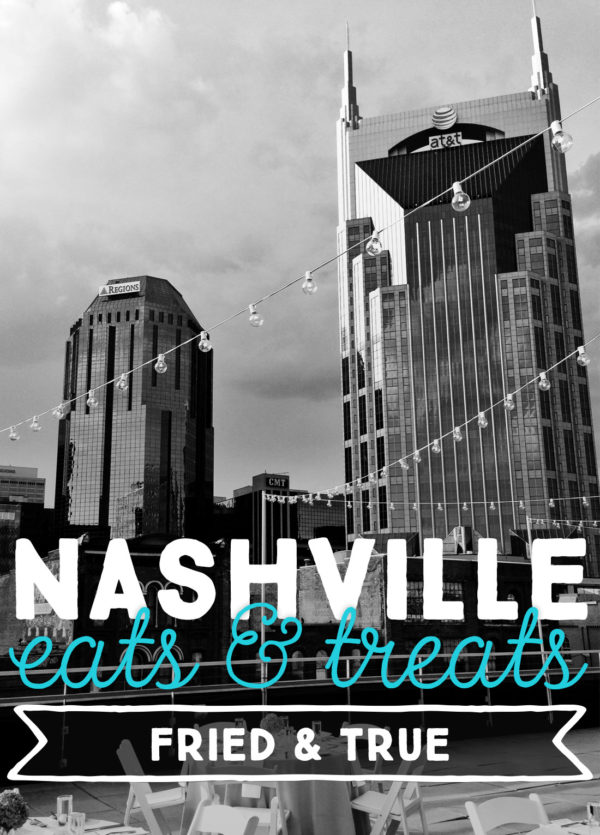 I love fries. Like, seriously love them. Beyond dessert they may just be my favorite food. So it shouldn't be a surprise that the 3rd post in my Nashville Eats & Treats series is all about the French fry.
My favorite fries are thin and crispy, flavorful and well seasoned, perfectly cooked but not soggy or burnt. You'd be surprised at how many mediocre fries there are out there; I think restaurants tend to overlook them as simply a side for a burger, and don't put much thought into them.
So I made it my mission to hunt down the best fries in Nashville, and by golly I found them. By the bucket-full. It makes my fry-loving soul incredibly happy. Maybe a few pounds heavier, but hey, it's the happiness that counts, right?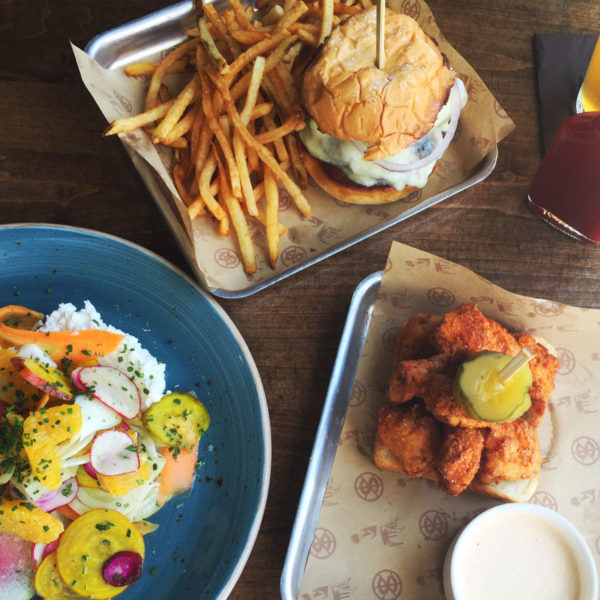 The Sutler
The Sutler's triple pork-fat fried fries are stellar. Out of this world. Perfectly crispy and amazingly flavorful, and yet, despite the name, they don't taste like bacon or pork (which I consider a good thing). Pure flavor. Gimme gimme!
→ The Sutler Saloon / thesutler.com / 2600 Franklin Pike #109, Nashville, TN 37204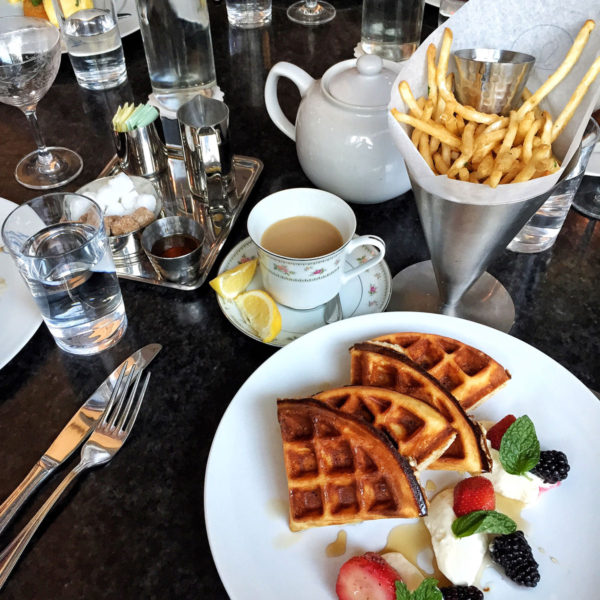 Le Sel
Thin and lightly battered and unbearably crispy, these fries are perfect for breakfast, lunch, or dinner (and yes, I did order a side of fries with my waffles, they're that good). You can order a classic French steak frites or Moules-frites (mussles and fries), or just get the fries on their own, but either way, you must order them if and when you eat here.
→ Le Sel / leselnashville.com / 1922 Adelicia St, Nashville, TN 37212
Union Common
Thin and crispy for the win (sorry thick-fry lovers, you'll have to fill your fry-cravings elsewhere). Be sure to check out UC's amazing happy hour, when you can chill at the sleek and sophisticated bar and eat your fill of small plates, craft cocktails, and a giant bowl of their amazing fries.
→ Union Common / unioncommon.com / 1929 Broadway, Nashville, TN 37203
Bobbie's Dairy Dip
A Nashville classic, Bobbie's is known for the frozen desserts, but their fries are just as worthy of praise. Perfectly cooked and crispy, they'll satisfy your fry craving any day. Although keep in mind that the hotter it is outside, the longer the line tends to be, so plan accordingly!
→ Bobbie's Dairy Dip / facebook.com/bobbiesdairydipcharlotteave / 5301 Charlotte Ave, Nashville, TN 37209
Butcher & Bee
Straight outta Charleston, Butcher & Bee is one of my favorite new Nashville restaurants. And admittedly, the fries are probably the least exciting thing on the entire menu (seriously, I have yet to have something I didn't like from this place), but I implore you not to overlook them, because they are truly fabulous. Plus they are served with a homemade ketchup that'll blow your mind… I swear there's bourbon in there and I love it.
→ Butcher & Bee / butcherandbee.com / 902 Main St, Nashville, TN 37206
Blvd
Fries in all flavors, perfectly thin and crispy and overflowing the bowl (as the best fries always do). I love the different flavor options they offer (such as smoked salt and pepper, madras curry, and spicy kimchee), I only wish they offered a 'fry sampler' so you didn't have to pick just one.
→ Blvd / blvdnashville.com / 2013 Belmont Blvd, Nashville, TN 37212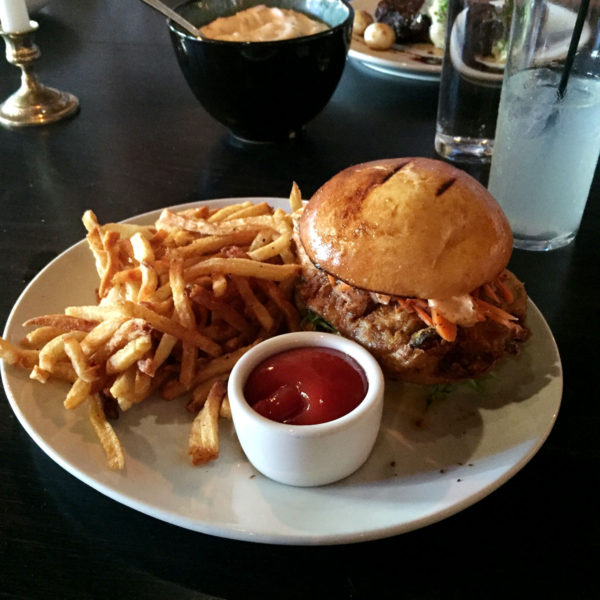 5th & Taylor
This place has a way with potatoes that I envy (seriously, their mashed potatoes almost deserve their own post entirely), and that goes for the fries too. Served as a side with most of their sandwiches and their stellar burger, I devour them each and every time.
→ 5th & Taylor / 5thandtaylor.com / 1411 5th Ave N, Nashville, TN 37208
Burger Up
Burger Up's truffle fries have been on my 'fried and true' list before there even was one. I've had batches that are better than others, but they are always fabulous, with just enough truffle flavor but not so much that they start to smell (and taste) like feet (sorry, I have a love/hate relationship with truffles). But Burger Up handles them perfectly. A++++!
→ Burger Up / burger-up.com / 2901 12th Ave S, Nashville, TN 37204
Gabby's
Gabby's is the black sheep of the bunch because it's the only sweet potato that made the list. And I'll admit, calling these slightly sweet wedges fries is a tad misleading. You could call them dessert and no one would complain (so long as you still order one of their fab milkshakes to go with).
→ Gabby's Burgers & Fries / gabbysburgersandfries.com / 493 Humphreys St, Nashville, TN 37203
Jack Brown's
JB's crinkle cut fries are special mainly because of the fry sauce that comes with it, the same sauce that comes on their juicy burgers. For a different kind of fry be sure to grab one of their deep fried Oreos on your way out. :)
→ Jack Brown's / jackbrownsjoint.com / 1123 3rd Ave N, Nashville, TN 37208
Chuahan Ale & Masala House
In one of the more unique fry options, Chuahan's Indian-infused masala fries are an adventure in and of themselves, but you can take them even a step further and order the Tandoori Chicken Poutine, which features a mound of their masala fries topped with tandoori chicken, makhani sauce, and melted cheese curds.
→ Chuahan Ale & Masala House / chauhannashville.com / 123 12th Ave N, Nashville, TN 37203
---
For easy trip planning, I've put together this a handy-dandy Google map with all the locations featured in this post as well as others in this series. Look for the blue markers that indicate the spots listed in this post (pink is sweet spots and yellow is brunch).