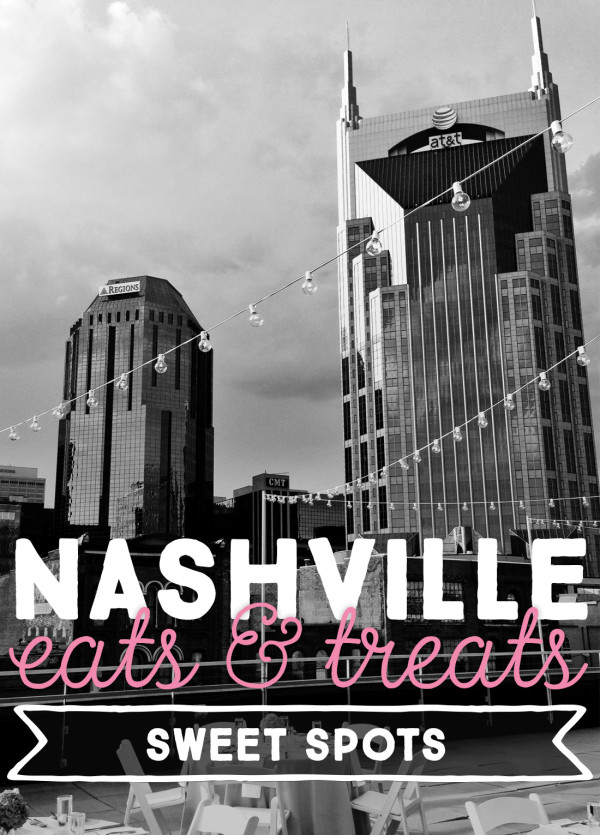 After brunch, dessert is quite possibly the most important meal of the day (though you could certainly argue the opposite, too, and I'd probably agree with you). I know when I'm traveling I like to check out as many sweet spots as I can, sampling all the local sweets and treats a city has to offer. From ice cream to doughnuts, cookies and cakes to candy and confections, I'm all about the sweets.
With that in mind, the second post in our series on the best Nashville eats & treats. I know it's taken me a few months to put this one together, but I needed to give myself ample time to perform all necessary "research" (ahem. I love my job) to make sure I didn't miss anything. If you follow Nashville's rapidly-growing food scene at all, you'll know that keeping up with the new places opening up left and right is no easy task. I'll certainly update this post as new spots make themselves known.
While there's no question that Nashville's restaurants offer a ton of amazing desserts, this post focuses on local sweet spots: shops, cafes, and bakeries that make dessert their main squeeze.
Goo Goo Shop
The original Goo Goo Cluster was the world's first combination candy bar, invented way back in 1912, and still manufactured today by Standard Candy Company right here in Nashville. While you can't visit the factory, the new downtown retail shop is a must-see, with an in-house kitchen and pastry chef who whips up new "Premium" Goo Goo Clusters in crazy flavors like peanut butter pretzel, Nutella, and dark chocolate coconut. The shop is the only place to get these giant gourmet goo goos, so it's definitely worth a visit. Not to mention the fabulous merchandise (my personal favorite? The "What a Cluster!" tees and retro-design tea towels.)
→ Goo Goo Shop / googoo.com / 116 3rd Ave S, Nashville, TN 37201
Olive & Sinclair
Nashville's first and only bean-to-bar chocolate maker, their chocolate is stone ground from raw cacao beans and sweetened with brown sugar for an extra rich and robust flavor. The Salt & Pepper bar is a unique favorite of mine, as is their tangy Buttermilk White. They've recently expanded beyond just chocolate bars and are now offering other sweet concoctions like pickled cherry cordials and salted caramel bombs under the name Seersucker Candy Co. Be sure to stop by their East Nashville shop on Saturdays from 10-5 for factory tours (reservations recommended).
→ Olive & Sinclair / oliveandsinclair.com / 1628 Fatherland St, Nashville, TN 37206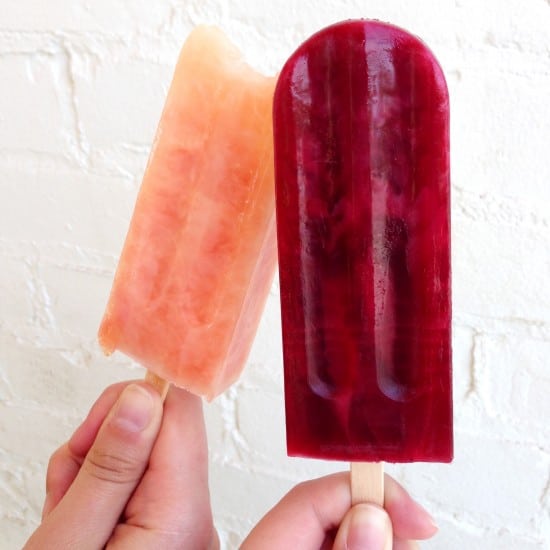 Las Paletas
While I'd be hard-pressed to explain the difference between a plain old popsicle and a paleta, once you've tasted one, there's no going back. With dozens of ever-changing flavors like hibsicus, grapefruit, avocado, and Mexican caramel, deciding which one you want is no easy task. Insider's tip: you can get any paleta dipped in melted Olive & Sinclair chocolate (might I suggest the Mexican caramel with the chocolate dip? Out of this world. Trust me, you'll thank me later.)
→ Last Paletas / laspaletasnashville.com / 2911 12th Ave S, Nashville, TN 37204
The Cupcake Collection
For those who like a straightforward and downright delicious cupcake, one that is moist and flavorful with a perfect (and reasonable) cake-to-frosting ratio, the Cupcake Collection is your place. I have yet to have a bad cupcake from this shop, located in an adorable (and oh-so-purple) house in the historic Germantown neighborhood (they also have a new location in Donelson). And at $1.50 a piece, the cupcakes here won't break the bank either (so you may as well grab a few!)
→ The Cupcake Collection / thecupcakecollection.com / 1213 6th Ave N, Nashville, TN 37208
Christie Cookie Co.
Christie Cookie Co. has been baking up delicious cookies in Nashville since 1983, but have only recently opened up a bakery storefront in their Germantown factory location. Stop by for warm muffins in the morning, and fresh-out-of-the-oven cookies in the afternoon (or the morning, no judgement). If you're a fan of the famous Doubletree chocolate chip cookie, you'll be excited to know that this is where they are made. Also, if it happens to be an election day, bring by your "I Voted" sticker and get a free cookie (gotta love democracy!)
→ Christie Cookie Co. / christiecookies.com / 1205 3rd Ave N, Nashville, TN 37208
Bang Candy Company
If you have a sweet tooth, this adorable little shop located in the restored Marathon Motorworks factory is a must-see (and eat). They're known for their homemade marshmallows, but have expanded their offerings in the past few years to everything from barks and caramels to whimsical flavored drink syrups. Oh, and if it's chilly outside (or even if it's not) be sure to grab a cup of their delicious hot chocolate, every cup comes with a marshmallow of your choice (of course).
? Bang Candy Company / bangcandycompany.com / 1300 Clinton Street, Nashville, TN 37203
Pied Piper Creamery
When you're looking for a solid cup or cone of quality handcrafted ice cream in unique flavors but without the lines, Pied Piper is your place, located in a charming little house in East Nashville. On any given day they offer 12 permanent flavors and 12 rotating flavors, so you never know what creative and cleverly-named flavors you'll find!
→ Pied Piper Creamery / thepiedpipercreamery.com / 114 South 11th StreetNashville, TN 37206
Chocolate FX
Chef and owner Andrea Smith was special effects artist in her former life, which explains the unique confections available in this East Nashville shop. In fact, we happened to stop by for the first time the day after Halloween, and so Taylor thought it was just a seasonal thing. I had to explain to him that no, dear, they carry horror-themed confections all year round. Definitely stock up on an assortment of truffles, but don't overlook the "The Goon," a peanut butter and banana candy bar that's not to be missed.
→ Chocolate FX / chocolatefx.net / 1006 Fatherland Street #306 A, Nashville, TN 37206
Bobbie's Dairy Dip
A Nashville classic, Bobbie's is the only place to go for classic ice cream treats including dipped soft serve cones and milkshakes in every flavor combination imaginable. The line can get long in the summertime, and there is no indoor seating, so be prepared to sweat (but that's what the ice cream is for, right?) They also have a downtown location that DOES have indoor seating, but not nearly the charm.
→ Bobbie's Dairy Dip / facebook.com/bobbiesdairydipcharlotteave / 5301 Charlotte Ave, Nashville, TN 37209
Five Daughters Bakery
Nashville finally has a doughnut shop worth getting excited about. The flaky croissant-style doughnuts from Five Daughters Bakery off of 12th South are well worth the trip (and the cost). The flavors change regularly, but we all agreed the salted chocolate was our favorite! You can also find their doughnuts at all three Barista Parlour locations.
→ Five Daughters Bakery / fivedaughtersbakery.com / 1110 Caruthers Ave, Nashville, TN 37204
---
For easy trip planning, I've put together this a handy-dandy Google map with all the locations featured in this post as well as others in this series. Look for the pink markers that indicate the spots listed in this post (the yellow, on the other hand, are all our favorite Nashville breakfast & brunch spots).