Oh tomato.
How I love thee.
I'll admit, it wasn't always love. It wasn't even friendship to begin with. In fact, I've been a tomato skeptic most of my life, always requesting "no tomatoes" on my sandwiches, tacos, and burgers. But now I know that aversion was only because I had not experienced the Tennessee tomato in all its glory. Once I sunk my teeth into a slice of a perfectly ripe heirloom tomato (purchased because it was too darn beautiful not to) and sprinkled with a bit of sea salt, I changed my tune right then and there.
Perhaps it's the hot and humid summers, intensifying the sugars and making for the sweetest, juiciest tomatoes ever.
Maybe it's the fertile soil. Or the soggy air. Or the Southern hospitality that makes Tennessee tomatoes unlike any other.
Whatever it is, all I know is when they start appearing in the markets in June, I can't get enough of them.
Sure, I'm looking forward to the welcome relief of cooler temperatures and lower humidity come autumn. But I'd gladly deal with the oppressive heat for another few weeks of perfectly ripe tomatoes. I plan to engorge myself with as much tomato goodness as possible while I still can.
Who's with me?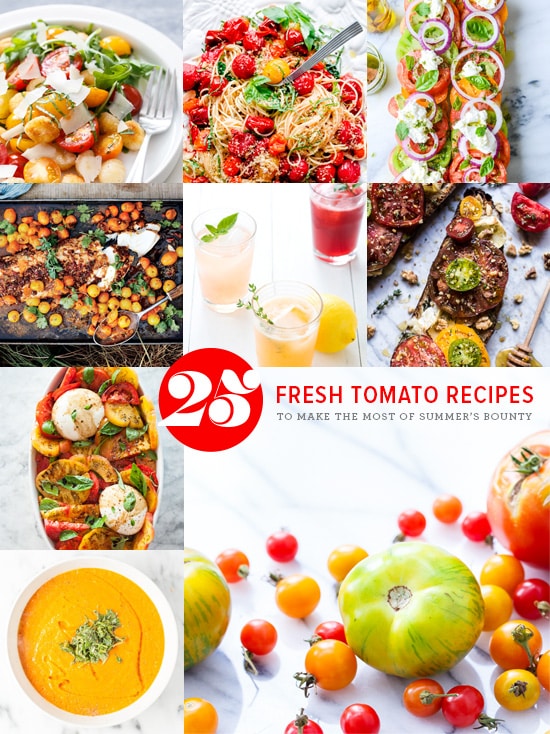 To help you out on your epic tomato quest, I've gathered up some of my favorite tomato recipes from around the web for your gastronomic pleasure. You can see every single recipe we've ever made with tomatoes in the archives (or, at least the ones since I started tagging them), but I've pulled a few of my favorites for you here.
Our Favorite Tomato Recipes: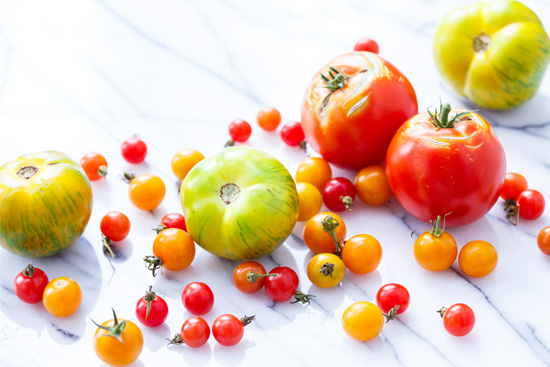 More Tomato Recipes from Around the Web…