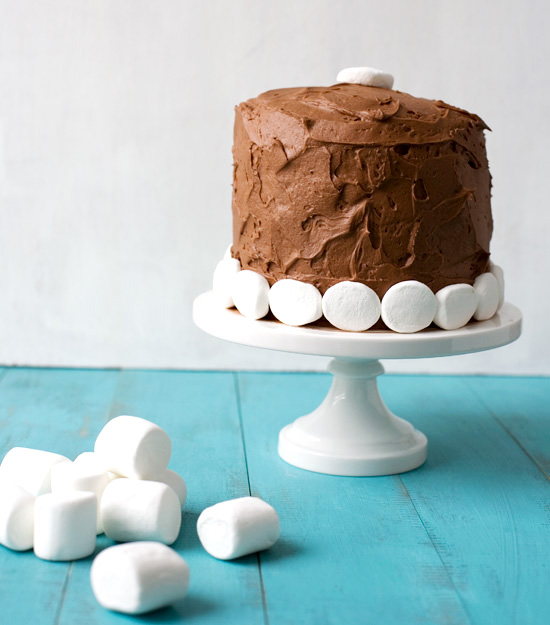 Any frequent reader of this blog knows that Lindsay has a sweet tooth and that she loves to bake. I, on the other hand, am not a baker. Sweet things aren't my thing. Nine times out of ten, when I'm in the kitchen, I am making something savory. I could eat pepperoni pizza for dessert. No joke.
But once a year I dust off my cake baking chops for Lindsay's birthday. After all of the amazing birthday cakes she has made me over the years, how could I not? I'm still dreaming about the cake she made for my birthday this year. Despite using up an entire (mini) bottle of Single Barrel Jack Daniels that I had been saving since our wedding day (4 and a half years ago), her heart was in the right place, and I quickly forgave her after taking the first bite of that Chocolate Whiskey Bunt Cake.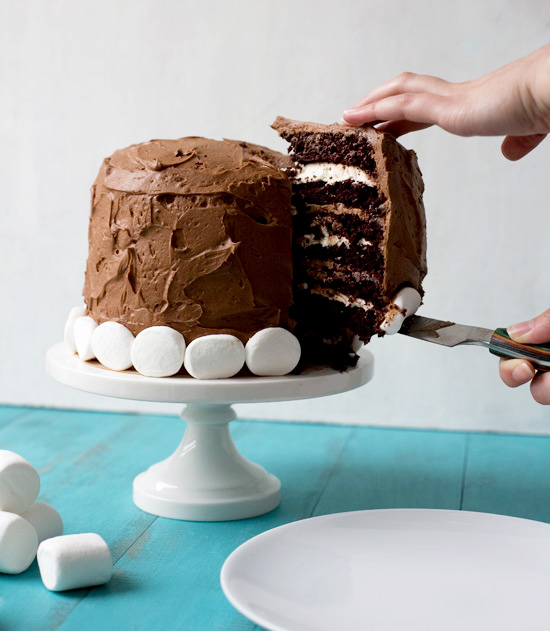 Lindsay's one request for her birthday cake this year was that it couldn't be plain chocolate (plain chocolate is boring, she says, although I disagree).
The pressure was on.
She put out the call on twitter to send a bit of inspiration my way, and Melissa from Treats With a Twist suggested this six layer cake from Brown Eyed Baker. Six layers sounded like a challenge to me, and I'm never one to turn down a challenge. I don't always bake, but when I do, I go big!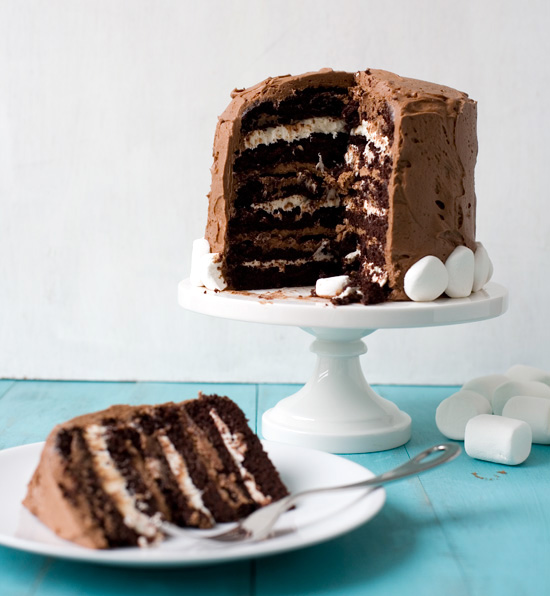 The recipe for this towering cake can be found at Brown Eyed Baker, which she adapted from Sweetapolita. I didn't feel it was necessary to reprint the recipe here since the recipe and instructions are already perfect, and even a novice like me can follow along.
So what if the filling is not completely even, and the cake layers are a little lopsided. It tasted amazing and that's all that matters. And you know what? Baking is surprisingly fun. Maybe I should bake more often. (Lindsay says: I AGREE!!)