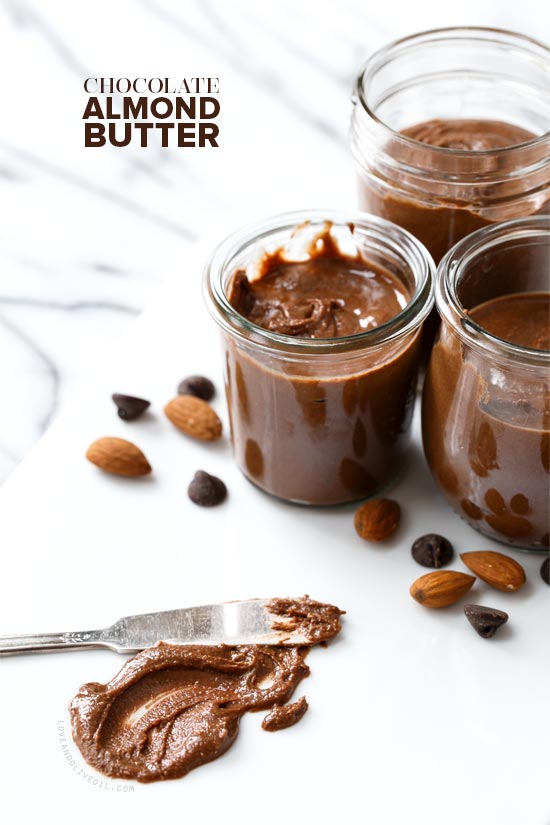 Now that I've broken the proverbial seal on the fabulous world of homemade nut butters, I can quickly see it becoming an obsession.
One of my favorite spreads is a cocoa almond spread from Trader Joe's. Basically an almond version of Nutella. And now that I knew my trusty Vitamix could power through two cups of nuts in no time, I set out to make a homemade version.
It's definitely more rustic than the store-bought version. While I wouldn't call it chunky, it's got a fine grit to it; a homemade character that makes it just that much better. This butter is on the thick side, especially if chilled, but I find it melts perfectly into the nooks and crannies of your morning toaster waffle (not everything can be homemade, right?) However, if you prefer a thinner butter, you can easily add a bit of vegetable oil or even something like coconut oil to loosen it up a bit.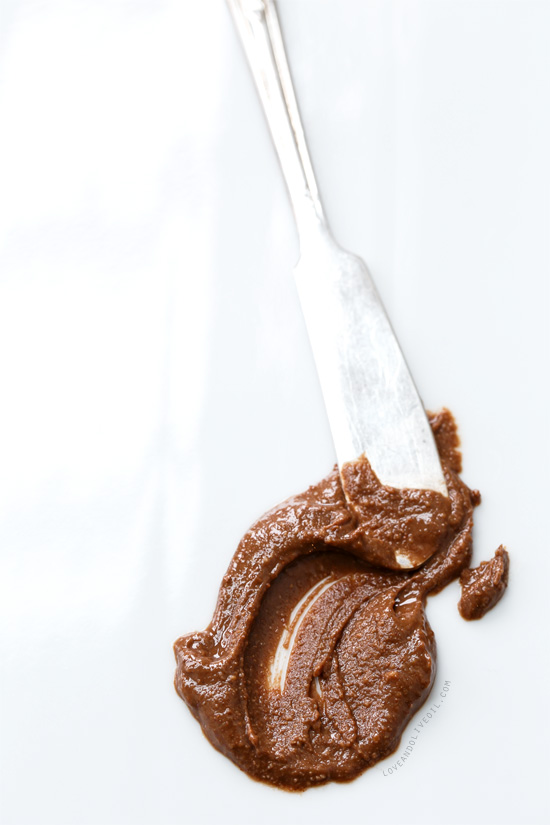 I tried two versions, one with cocoa powder and one with chocolate chips. The chips were the resounding favorite, with much a robust chocolate flavor on the forefront. And you don't even have to melt the chips beforehand: the heat generated by the friction of the Vitamix is more than enough to meld the chips and the almonds together. I cannot say if a food processor would have the same result here, so use your best judgement. At the very least you'll get, what, chocolate chip almond butter? Doesn't sound half bad, honestly.
Homemade Chocolate Almond Butter
Ingredients:
2 cups (12 ounces) dry toasted, unsalted almonds
1/2 cup semisweet chocolate chips
1 tablespoon sugar, or to taste
1/4 teaspoon sea salt
Directions:
Place almonds, chocolate chips, sugar, and salt in the canister of a Vitamix and secure lid with the tamper in place. Turn machine on at the lowest speed, and gradually increase the speed to Variable 10, then to High, using the tamper to keep the nuts moving. Continue to mix for another minute or so, until the butter begins to flow freely through the blades.
Alternatively, you can prepare this in a food processor. Start with the almonds and process on high speed, scraping the sides/bottom as needed, for 5 to 15 minutes or until mixture is smooth to your liking. Melt chocolate chips separately and then mix in along with sugar and sea salt.
Did you make this recipe?
Let us know what you think!
Leave a Comment below or share a photo and tag me on Instagram with the hashtag #loveandoliveoil.