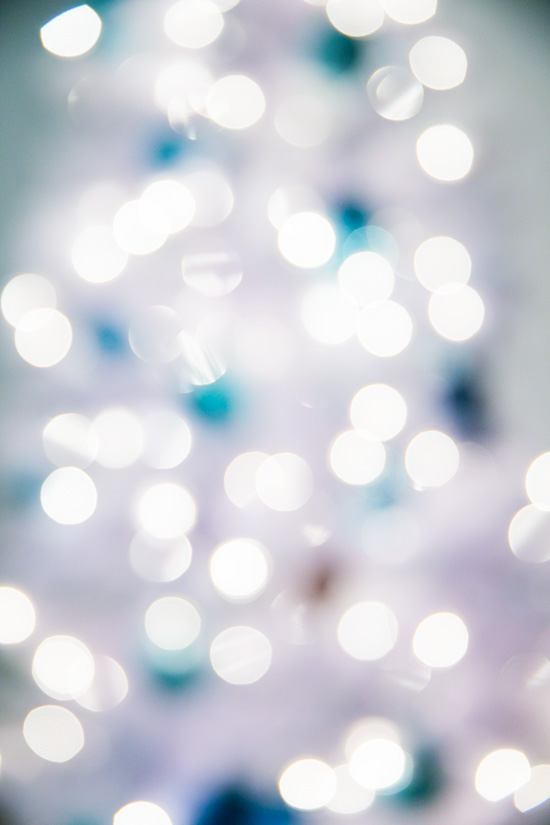 I hope your Christmas was as merry and delicious as ours was, full of pretty lights, fabulous food, and joyful Christmas music.
Desmond sure enjoyed himself (the cat loves boxes and shredding paper… Christmas is his superbowl, basically).
Even Kalypso got into the festive mood.
Sort of.
Dinner included Todd & Diane's miraculously soft garlic butter knots and my sorry attempt for a Christmas centerpiece. Taylor made these from start to finish and promptly declared himself a "bread man." I sense more to come.
For the main dish, surf and turf, featuring baked lobster with chili-lime butter (recipe translated/adapted from here). We used more of the same butter to top our steak and smother the roasted artichokes. It was the perfect amount of food to leave us satisfied, but not stuffed (meaning plenty of room for dessert… more on that later). We love using Christmas as a reason to splurge on something we wouldn't normally cook, but still ends up being far cheaper than enjoying the same meal at a restaurant.
For us, this low-key Christmas for two was just right. No big to-do, just a relaxing day full of quality time spent on the couch and in the kitchen with each other and the cats. And the Doctor. So until next year… Geronimo!