Citrus is just so dang photogenic.
Before this gorgeous assorted citrus was stripped and squeezed and cooked and canned into some beautiful Triple Citrus Marmalade, I couldn't help but snap a few photos first.
I figured since we're all dead sick of winter at this point, a little sunshine couldn't hurt, and that's why I've turned this photo into some pretty wallpaper just for you. Splash it all over your computer and your other various technological devices for a little visual respite from the snow and ice outside.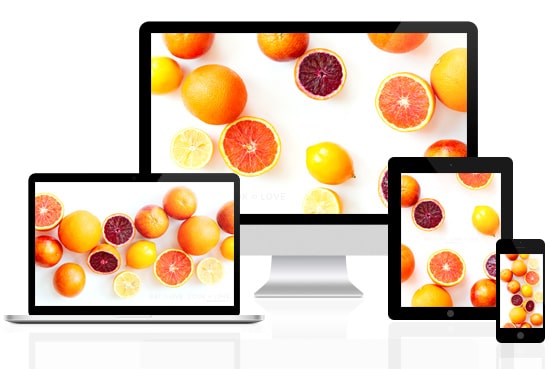 This wallpaper is just a little something fun I thought you might enjoy. :) Freebies are the best, aren't they?
Click through to download the wallpaper in sizes for all your devices.
There are two versions of the wallpaper, a scattered citrus pattern (top) and a stripe citrus pattern (above), both available in 4 different sizes for your computer, laptop, iPhone, or iPad. Simply enter your email address below to access the files.
I also have prints of both of these images available for sale in my Society6 shop (along with framed and canvas prints, tech cases, mugs, and more!)