On February 16, 2007, I posted my very first recipe on this here blog. A seared tuna salad, in fact. The post contained a single image (shown above, top), and a measly 3 sentences of text (apparently I was much more concise back then). Despite the fact that it was a recipe for seared tuna salad, I did not include the seared tuna in the actual photo. As you can see by the unpublished image underneath, it wasn't exactly appetizing.
Apparently that image was so horrifying that it took me 6 years before I finally attempted to photograph tuna again.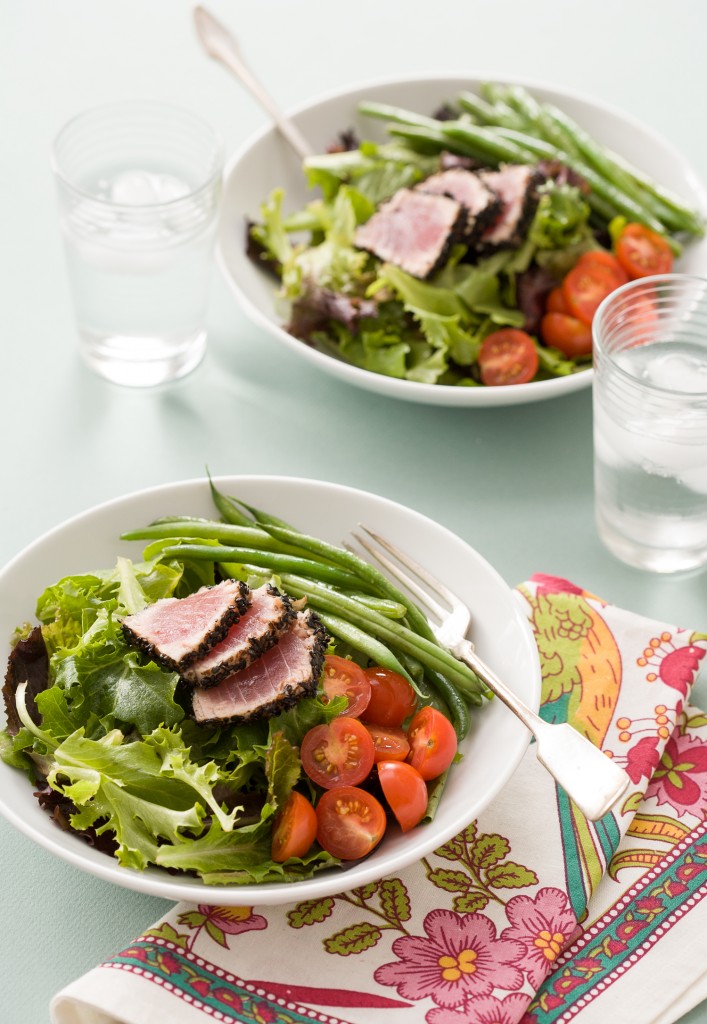 My my how far we've come.
I've said this before and I will say it again, as much as those old photos make me cringe, I will never delete them. I will never rephotograph those posts. They are my history, proof of just how much I've learned and how much I've grown as a cook and an artist in the past 6 years.
What do they say, you can't know where you're going until you know where you've been?
Well, I know.
And where I've been is publicly on display for anyone brave enough to venture into the depths of my archives.
I've come from a horizontal land of lime-green dishes and florescent overhead lighting. From a place where juices ran wild and the goal was to get as close as humanly possible to my food.
I've since learned that you have to take a step back to truly see the bigger picture.
Such is food photography. Such is life.
With that I say, I wouldn't trade these past 6 years for anything. Here's to personal growth, to accepting who we were and anticipating who we are to become, to taking the good with the bad and learning from our mistakes. Here's to eating those mistakes (because we are, after all, food bloggers). Here's to building ourselves by building the community around us, not by taking others down. Here's to cooking for the sake of cooking. Baking for the sake of indulging. And indulging for the sake of pure enjoyment, not profit.
And here's to many more years to come.