Well, folks, I figured it's about time I spill the beans on book #2, considering that the release date is only THREE MONTHS away (where did the time go?) So, without further adieu, I present to you…
Breakfast for Dinner. And get this: it's already available for pre-order on Amazon!
This book is quite a bit different than the last one. In fact, I went pretty much in the opposite direction: from no eggs to lots and lots of eggs. I also had a true partner, co-authoring this book with my husband, Taylor. Sure, Taylor helped immensely during the first one, washing way more than his fair share of dishes, but most of the recipe concepting and development was up to me. This time around, it was truly a joint endeavor.
Let's rewind.
Last February, while I was so patiently waiting for the release of my first book, my lovely editor Margaret brought up the idea of starting a second book. We went back and forth with a few ideas, and I figured, it'd be a good way to bide my time while waiting for Cookie Dough Lover's to be released. So why not?
One of her emails mentioned a concept she had been wanting to pursue for some time: breakfast for dinner. I casually mentioned it to Taylor that morning, seeing that he's usually the more savory half of our relationship.
By the end of the day, he had a lengthy list of recipe ideas in the notes of his phone. It was all he could talk about.
His excitement was contagious, and less than a week later the deal was done. We were writing a cookbook. Together.
The result is an ode to all things breakfast. Over 60 recipes, re-worked in such a way that they're perfectly satisfying as a dinnertime meal. PM twists on AM favorites. Supper classics infused with breakfast flavors. Oh, and breakfast for dessert too.
Because, really, who has time to cook an honest to goodness breakfast anymore? And it's such a shame to let all those wonderful breakfast flavors go unused.
Like last time, we did all the photography for this one too. Can I just say that photographing eggs (whether sunnyside up, poached, hard-boiled, or scrambled, is maybe my least favorite thing, ever?)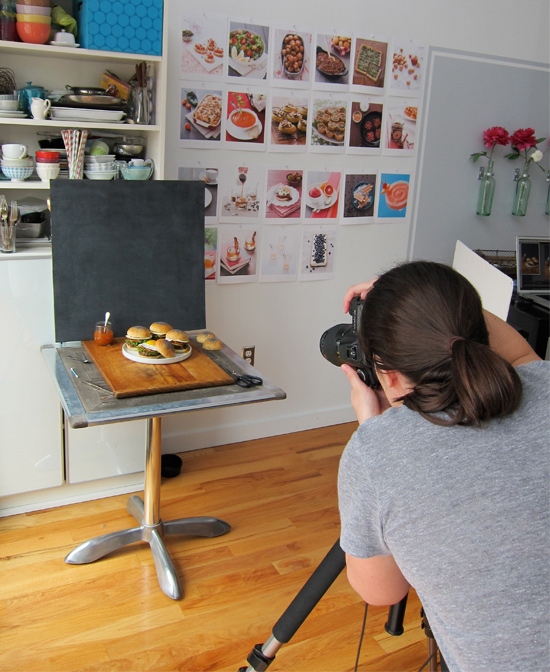 Breakfast For Dinner officially drops February 12th, but you can pre-order the book on Amazon now. We've got some great events in the works to celebrate the release, including signings, potlucks, and demos in Nashville, Memphis, San Francisco, and Napa. I'll definitely keep you updated on all the details as soon as they are finalized.
Taylor and I could not have done this alone, and have to give mad props to the fantastic team at Quirk Books for all their efforts. It truly takes a village to raise a… cookbook. Also to our parents, friends, and generous volunteers to who so willingly set aside any diet plans and helped us test these recipes. You all are fantastic!!
From fried chicken and waffles to mint chip pancakes, savory stuffed french toast to espresso baked beans, the recipes in this book are crave-worthy. Seriously. Even after eating breakfast for breakfast, lunch, and dinner for probably 5 months straight, we still get cravings for some of these recipes. The Loco Moco? It's to die for. And maple bacon cupcakes? You know we went there.
And remember, when in doubt, put an egg on it!