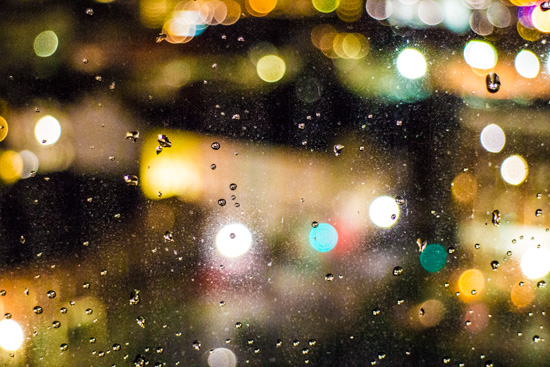 Taylor and I recently celebrated our 5-year anniversary. Although we've been together for over 13 years, we still felt like 5 was something special, something to be celebrated. And not with stuff, but with experiences.
In a rather spur-of-the-moment decision (we're the type to plan our trips and book our tickets well in advance), we decided to visit a city that had been luring us from afar for quite some time now: New Orleans. And so, the last week in June we packed up our bags, dropped the cats at the pet resort, and hopped the (surprisingly short) flight to NOLA.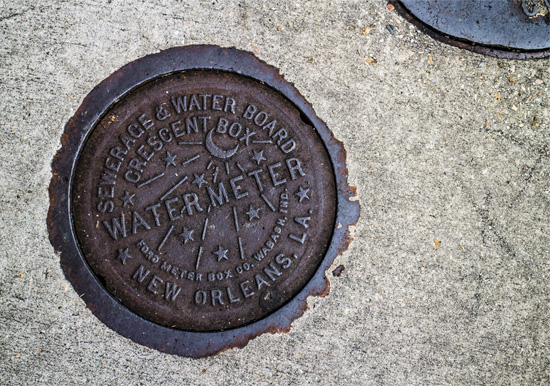 In 2 days and 3 nights we ate enough food to count for a week's worth of vacation time. We planned our days around where we wanted to eat, filling the time between meals with other attractions. Despite the heat and humidity and torrential downpours (clearly we didn't think through everything in our spontaneous decision-making process), we loved every minute of it, and every bite along the way.
We stayed at The Hotel Modern, a cute little hotel in a perfect location: close to the French Quarter (but not IN the French Quarter), quiet and convenient and right on the trolley line. And the small rooms are clean, tasteful, and, best of all, affordable. And they have a parrot named Scarlett who lives in the lobby and sends you free drink coupons from the swanky hotel bar. I'm sold.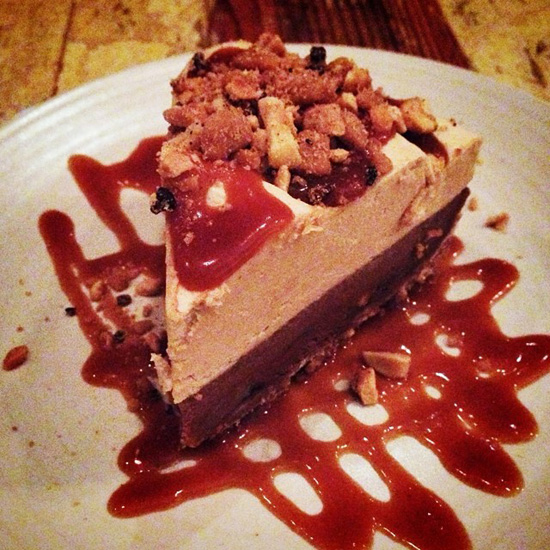 That first night we literally swam the 4 blocks from our hotel to dinner (who wins for remembering to bring her umbrella? ME). Fitting, as we ate more seafood in one meal than we ate all year in landlocked-Nashville. Peche was recently named New Orleans' best new restaurant, and rightfully so; it didn't disappoint. Taylor's 'I'm-in-NOLA-so-I'm-splurging' plate of oysters was fresh and salty. I even tried one (if it weren't for the texture I probably could have enjoyed more). Fried bread and fish sticks and a shrimp roll and flash-fried Brussels sprouts and an out-of-this-world Chocolate Peanut Butter Banana Pie, topped with caramel and butterfinger crumbles. If this is what our trip was going to be like, I should've brought stretchier pants.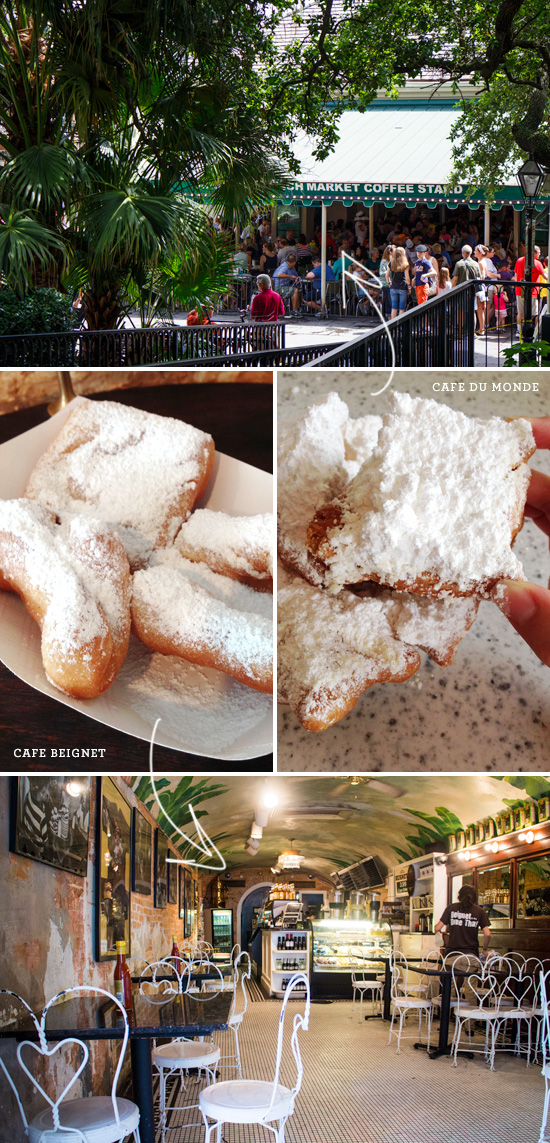 In the battle of the beignets we ate our fair share, sitting down for heaping plates of fried dough at the famous Cafe du Monde (right) as well as the lesser known Cafe Beignet (left). The main difference? The crowds. We waited in line at Cafe du Monde, albiet not a long one since it was technically off-season, then waited some more for our table to be cleared and to place our order. Cafe Beignet was literally empty when we walked in mid-morning, and the beignets arrived, hot and chewy, minutes later. The beignets themselves were slightly different, but I wouldn't say one was noticeable better than the other. Cafe du Monde, however, definitely wins when it comes to sheer quantity of powdered sugar, no contest there.
Knowing that lunch was imminent, we tried to walk off our beignet binge, to no avail. Still, we could not miss out on the icon that is Cochon Butcher, and had to order one of NOLA's famous Muffeletta sandwiches. Good god that thing was enormous, I don't think either of us could have finished it on our own even if we had fasted the entire morning. The homemade chips were thin and crispy and served in quaint paper bags. Needless to say I'm thrilled that we're getting our own in the coming months. The fact that it's within walking distance from our house is either a good, or a very dangerous thing.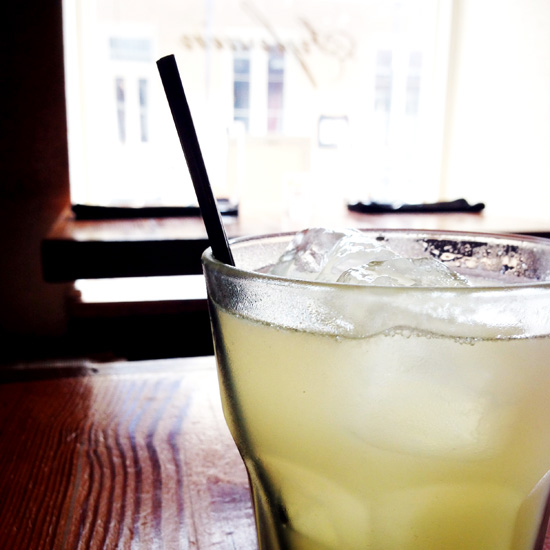 Dinner at Sylvain, where the burger came highly recommended, along with a bright Brussels sprout salad (the vegetables much welcome after our day of fried dough). I was also impressed with the house-made gingerale (any restaurant that serves such a thing automatically gets bonus points in my mind).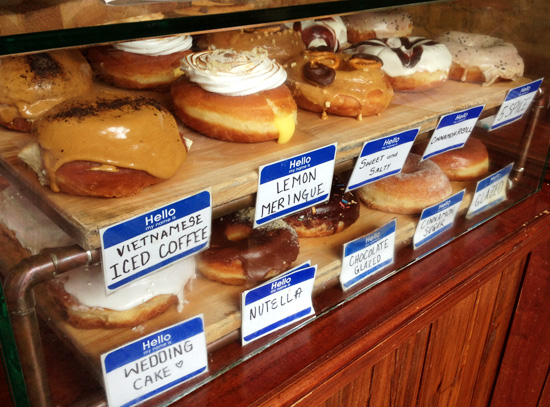 The following day we ventured to the other side of town, where we headed straight for District Donuts. As far as Nashville has come in the past 7 years since we've lived there, what we are severely lacking is a donut shop that dares to make such creative flavors as Vietnamese Iced Coffee and Cinnamon Roll. I did my best to convince the man-in-charge that they should totally open a location in Nashville (clearly we're trying to steal all of NOLA's best eats for ourselves).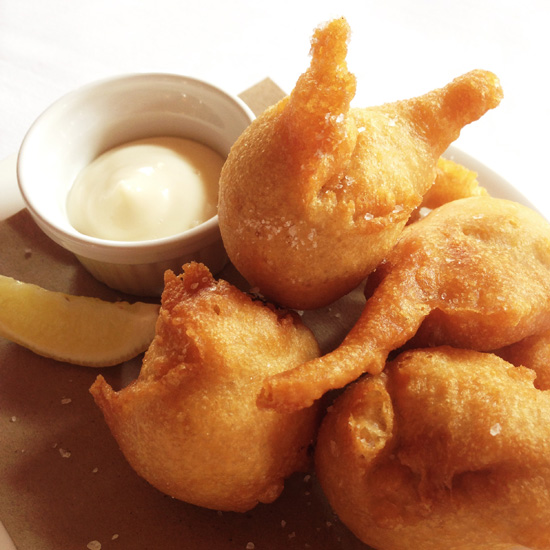 Lunch brought us what was perhaps the best meal of the entire trip (and you've seen what we ate, so that's saying alot) and the single best bite: these blue crab beignets. With malt vinegar aioli. Swoon.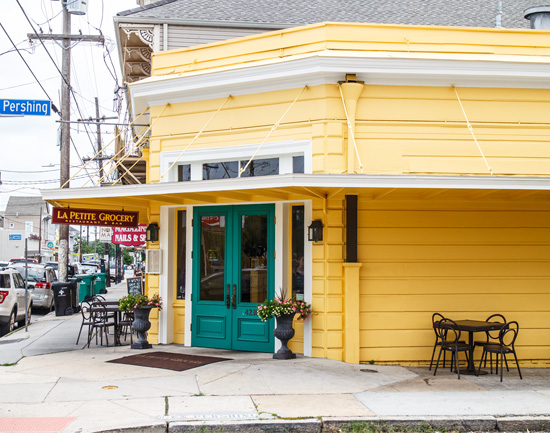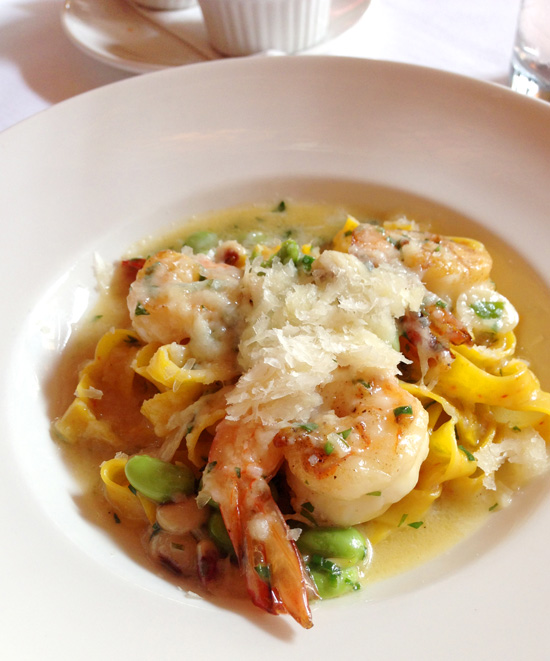 I ordered the saffron fettuccine, with gulf shrimp and field peas (and some other things that make me wish I had photographed the menu) that was also incredible. Tender, buttery pasta, sweet gulf shrimp, and piles of cheese on top. Who cares if 'they' say you shouldn't mix cheese with seafood because this was spot on.
The restaurant was very near the Garden district, full of gorgeous old homes and creepy above-ground cemeteries. Fun to explore between meals.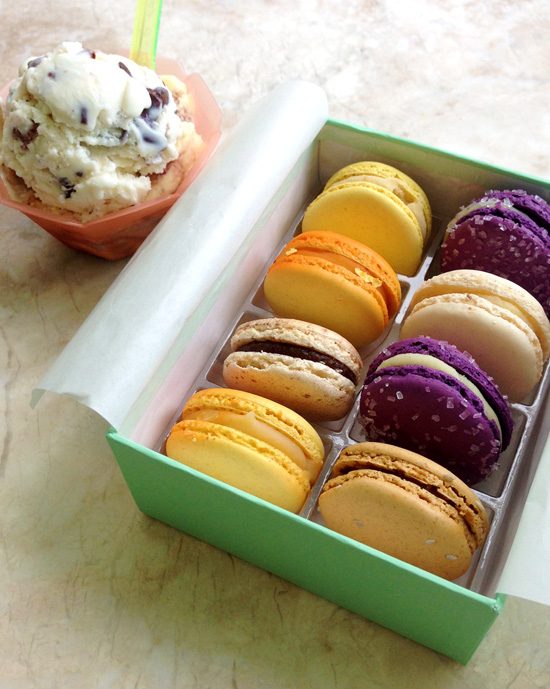 On our way back to the hotel to recover before dinner, we stopped along another strip of cute shops which happened to contain the precious Sucre bakery. Hello, macarons. And gelato. Because it had been, oh, 30 minutes since we'd last eaten? Obviously we were famished.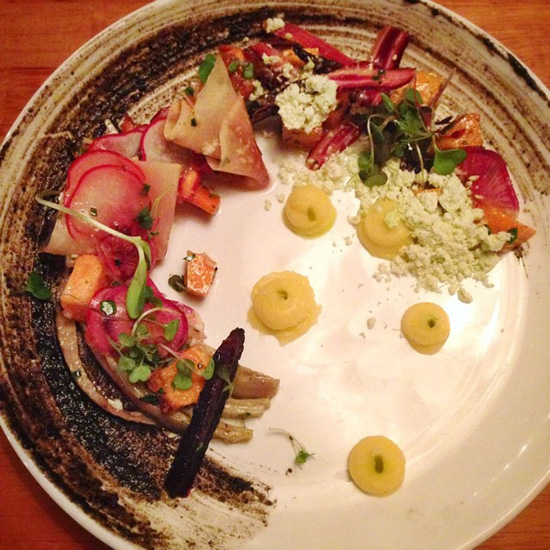 For dinner that night, our actual anniversary night, I made reservations at Root. I picked it based on a single item on the menu: beet cured salmon, which, I didn't end up ordering afterall since this "Root" salad lured me in. I blame the lack of vegetation over the past 2 days. Have you ever seen a prettier salad? For dinner we split the Black Lacquered Duck, which our waiter told us was possibly the best duck in NOLA. He did not lie.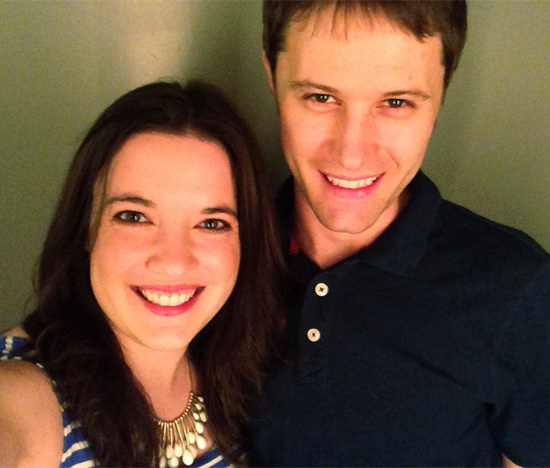 After 3 nights, 3 thunderstorms, 7 meals, 11 beginets, 1/2 a sandwich, 2 doughnuts and 8 macarons later, we were so stuffed that we pretty much rolled ourselves back to Nashville. Stuffed and happy and itching to come back and eat explore some more.