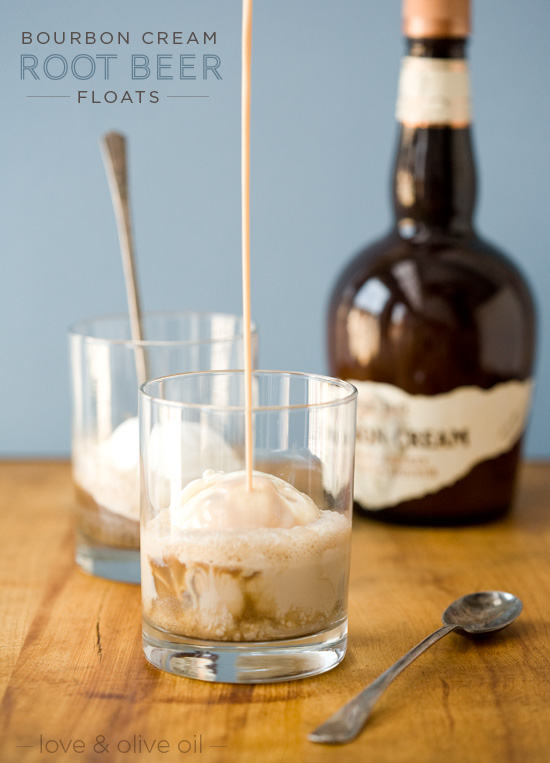 I discovered something magical this fall: bourbon cream liqueur. Think of it like Irish cream, but bourbon flavored.
Yes, it's as incredible as it sounds.
For the longest time (well, what seems like an eternity), this delightful concoction was not available in Tennessee. Something about no local distributors or some nonsense like that. I managed to convince a friend to grab me a bottle from Kentucky, as that's the only way I knew to get it. Needless to say I treated it like liquid gold.
Just recently this divine substance appeared in our favorite local liquor store. Joy! I no longer have to squirrel it away for special-occasions-only.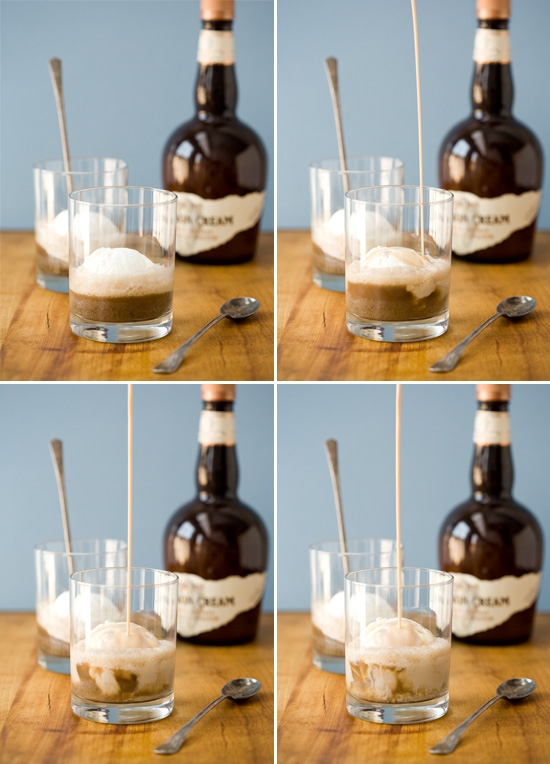 What's even more magical than drinking it straight is mixing it with root beer (something we discovered when visiting the Buffalo Trace distillery where it's made). It tastes like a root beer float with a kick of bourbon. So I figured that turning it into an actual root beer float made complete sense.
It's a classic root beer float, all grown up.
Bourbon Cream Root Beer Floats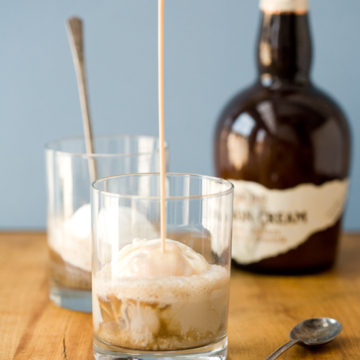 Ingredients:
2 large scoops vanilla ice cream
1 12-ounce bottle root beer
1/4 cup (2 ounces) bourbon cream liquor
Directions:
Place ice cream in two chilled cups or sundae glasses. Pour half of root beer over ice cream, followed by bourbon cream. Serve immediately.
Did you make this recipe?
Let us know what you think!
Leave a Comment below or share a photo and tag me on Instagram with the hashtag #loveandoliveoil.