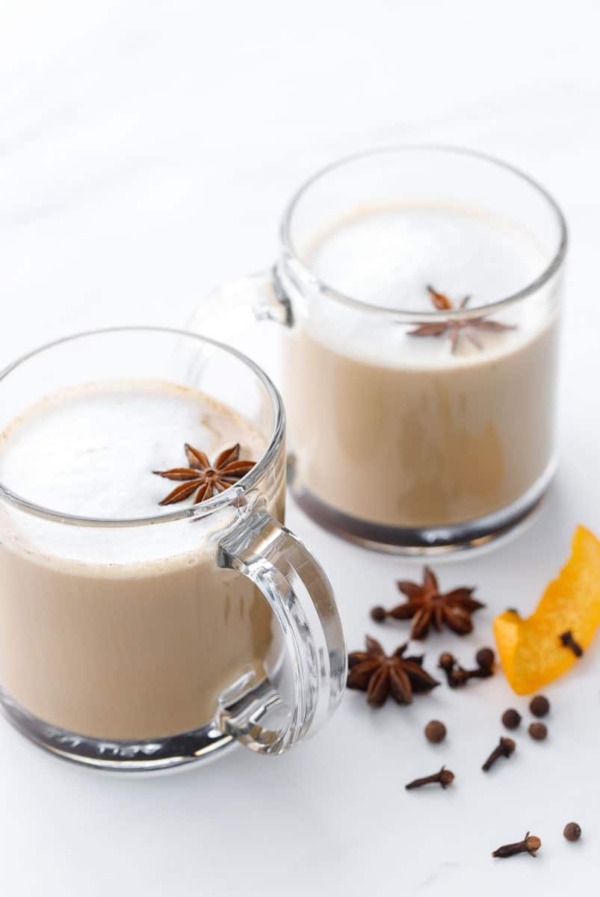 Mulled cider and mulled wine are holiday staples, but have you ever had a mulled latte? No? Well, time to change that!
This festive and fragrant latte would be perfect for Christmas morning (or any chilly morning, for that matter). It's a soothing cup of holiday cheer that will warm your hands and your body from the inside out.
The milk is steeped with traditional mulling spices, including star anise, cloves, allspice, and fresh orange peel, before being frothed and poured into the freshly brewed coffee. The spice is very light, not overpowering in the least, but gives the coffee a subtle holiday flavor.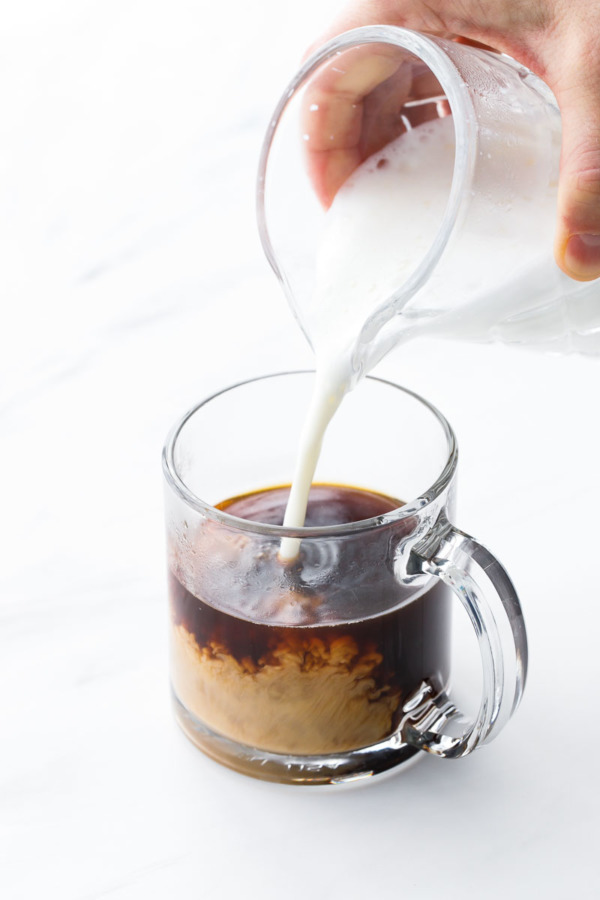 It feels like a fancy coffeehouse coffee, but made in the comfort (and warmth) of your own home. While this recipe is written for two (and originally made using the KitchenAid® Precision French Press), you could also easily make a bigger batch of using a drip coffee maker and have a big pot of warm spiced milk on the stove ready to serve as your holiday house guests slowly come back to life after a late night of holiday cheer.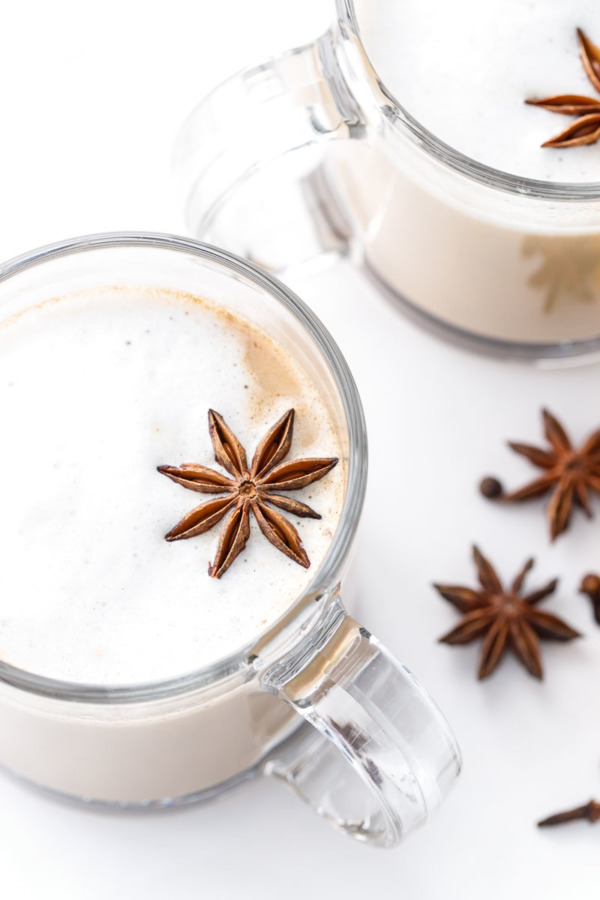 And before the coffee snobs get all snobby, yes, this is technically a cafe au lait, or brewed coffee with milk. A latte is always made with espresso and frothed milk, but unless you have an espresso machine, that's hard to achieve at home. So we compromised. We frothed our milk a bit (using this nifty little gadget) so this technically falls somewhere in between latte and au lait.
No matter what you call it, there's no doubt that you'll love it!
Happy holidays, everyone!
Mulled Cafe au Lait
A festive and fragrant latte made with frothed milk steeped with mulling spices. A perfect treat for Christmas morning!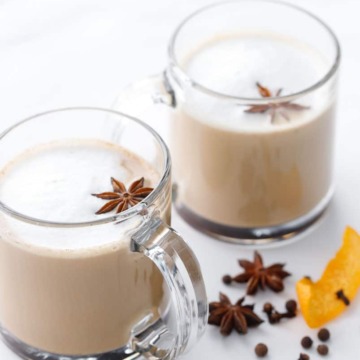 Ingredients:
2 cups whole milk
2 1-inch strips orange peel
2 whole star anise
6 whole cloves
12 whole allspice
2 cups (450 grams) brewed coffee
Directions:
In a small saucepan, heat milk and spices over medium heat until steamy. Remove from heat, cover and let steep for 10 minutes, then strain out spices.
Fill mugs half way full with hot brewed coffee. Top with warm milk (frothed if desired). Serve warm and enjoy!
Did you make this recipe?
Let us know what you think!
Leave a Comment below or share a photo and tag me on Instagram with the hashtag #loveandoliveoil.