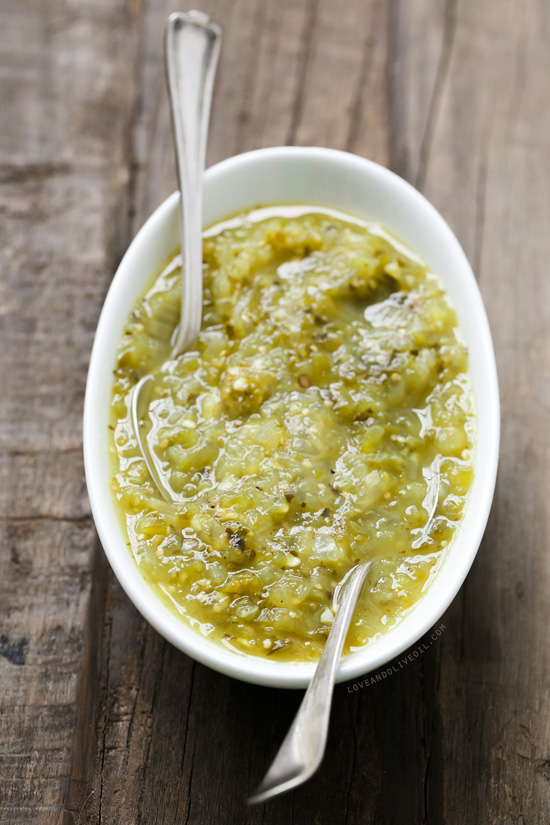 Salsa verde (quite literally, 'green sauce') is a green salsa made from tomatillos in place of the usual red tomatoes. Don't let the name fool you, however, as tomatillos are not simply an unripe or green tomato. In fact, the two fruits are only distantly related. While they are both members of the nightshade family (along with peppers, potatoes, and eggplants), tomatillos are actually more closely related to the gooseberry than a tomato. The papery husk may be its most distinguishing feature, covering the bright green fruit, which tends to have a slight stickiness to them that you'll definitely want to rinse off before using.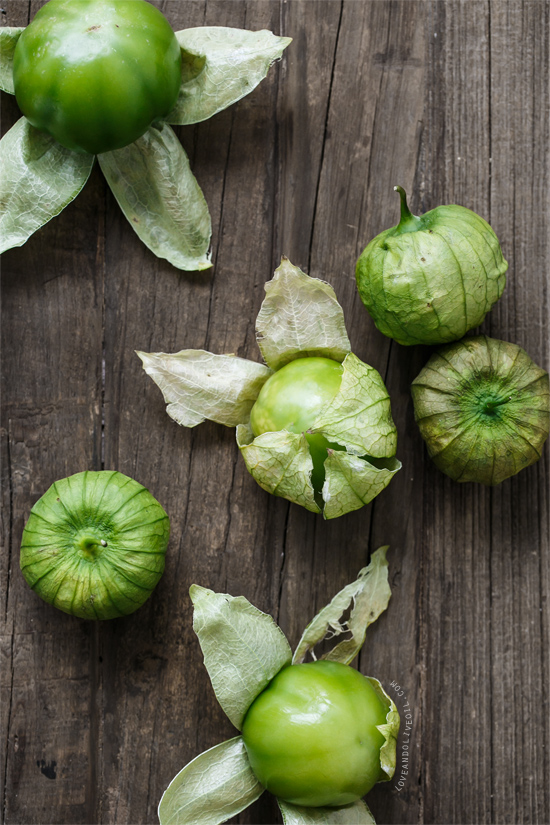 While green salsas are often more mild than red ones, this recipe lets you control the heat to your personal tastes. If you like it hot, use a hotter serrano pepper and leave in the seeds. If you like more mild salsas, remove the seeds and/or use a milder pepper like a jalapeño or anaheim. As long as it's green it can be used in this recipe.
The result is a tart and tangy salsa perfect for dipping chips, smothering over enchiladas, or mixing into your tamales. Broiling the components first (you can also char them on a grill if you prefer) gives the salsa a rich, roasted flavor that compliments the tartness of the tomatillo perfectly.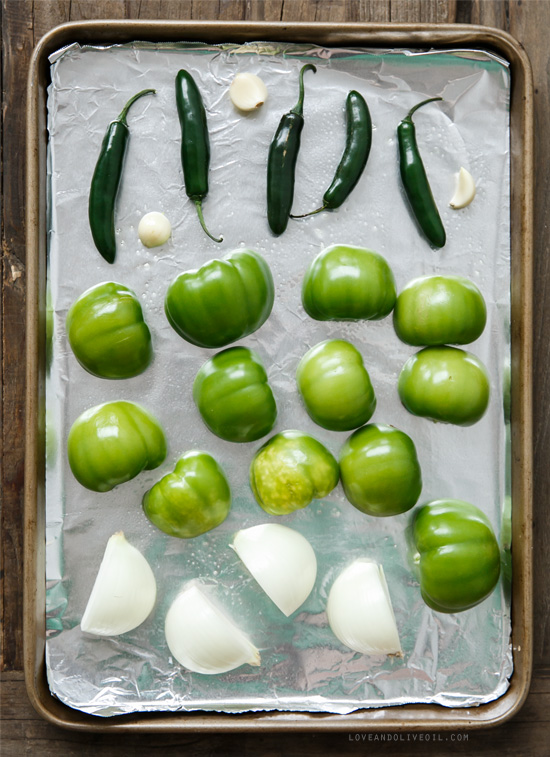 Yes, you can buy jarred salsa verde and save yourself some time, but where's the fun in that? If you can track down fresh tomatillos, it's definitely worth the extra effort to make your own from scratch.
I think next time I'd definitely up the cilantro, both because I love the flavor and it'd make the salsa a bit more verde (green). That's the beauty of this basic recipe, you can so very easily adapt it to your tastes and preferences, whether you like it hot or mild, sweet or tangy.
Salsa Verde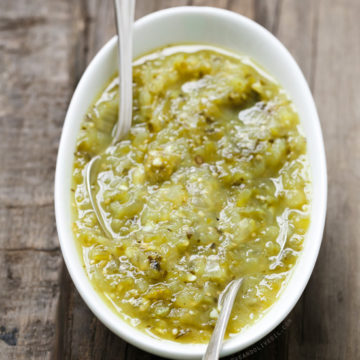 Ingredients:
1 1/2 pounds fresh tomatillos (about 6), husks removed and rinsed, halved
3 garlic cloves
5 green jalapeño or serrano chiles
1 small onion, quartered
1/4 cup chopped fresh cilantro
1/2 teaspoon sugar
Salt and freshly ground black pepper, to taste
2 tablespoons olive oil
3/4 cup low-salt chicken broth or water
2 tablespoons fresh lime juice
Directions:
Preheat broiler. Place tomatillo halves, garlic, chiles, and onion on a lightly oiled, foil-lined baking sheet. Broil for 6 to 10 minutes or until blackened and blistered in spots. You may want to remove the garlic and peppers sooner if necessary, and cook the tomatillos and onions for slightly longer. (ALternatively you can grill the vegetables as well for a similarly charred flavor). Let cool slightly, then transfer to a food processor or blender. Seed chiles for milder salsa, if desired. Add cilantro and sugar (more or less to taste) and puree until mostly smooth. Season to taste with salt and pepper.
Heat oil in heavy large saucepan over high heat. Carefully add tomatillo mixture and stir until slightly thickened, about 2 minutes. Add broth and lime juice and bring to a boil; reduce heat to medium and simmer until reduced to 2 1/2 cups, about 10 minutes. Season to taste with additional salt, sugar, and/or lime juice, if desired. Salsa will keep, refrigerated in an airtight container, for up to 1 week.
Did you make this recipe?
Let us know what you think!
Leave a Comment below or share a photo and tag me on Instagram with the hashtag #loveandoliveoil.