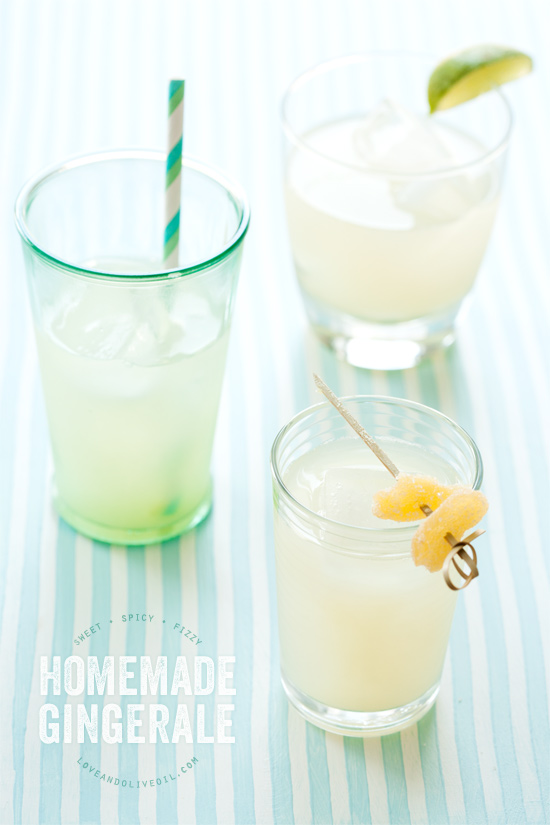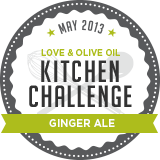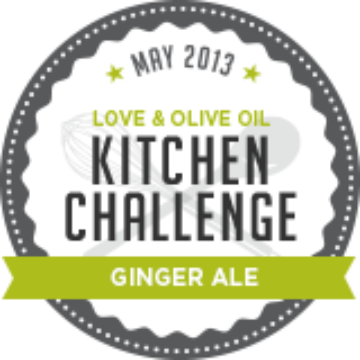 So. So. Spicy.
I love it.
I attempted to start my own wild fermentation but, alas, a week later and it was about as lively as a rock. Being that we were literally on our way out the door for Orlando I figured I'd call it what it was (a dead failure) and toss it.
Luckily I didn't put all my eggs in one basket, opting to prepare a batch of the quicker, yeast-fermented ginger ale as well, which was surprisingly easy. I made 4 bottles total, experimenting with both lemon and lime juices (personally? I'm loving the lime!) as well as both glass (eek!) and plastic soda bottles (no explosions, luckily, although the plastic bottle we felt held a better seal).
The final product is not as carbonated like you expect from commercial soda (although it seems like other participants saw varying degrees of fizz, from barely bubbly to exploding volcanoes). Mine was not incredibly carbonated, but rather delightfully effervescent, with a hint of fizz and a ton of spice from the ginger. If you don't like it quite as spicy as I do, just cut back on the ginger a bit and you'll still end up with a deliciously refreshing beverage.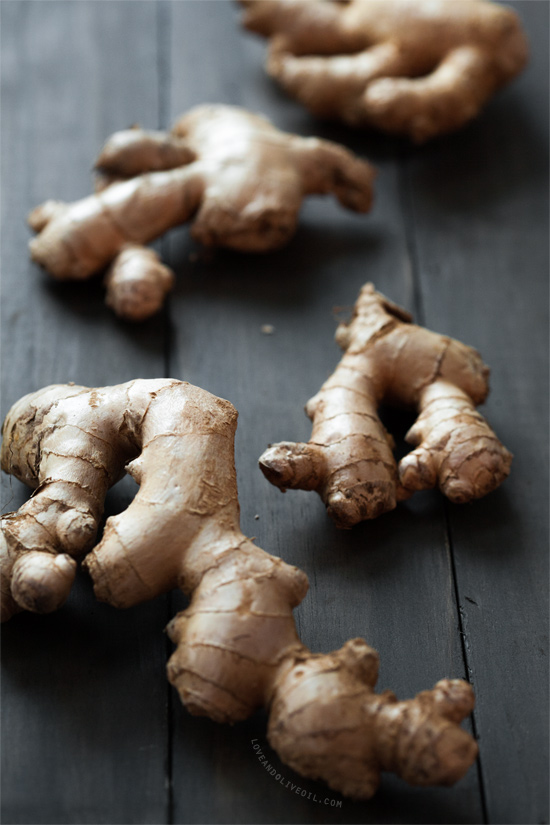 I think I somewhat overestimated the amount of ginger I'd need, buying almost a whole pound of it. Luckily, ginger freezes fantastically, just peel (scrape the skin off with a spoon rather than hassling yourself with a veggie peeler) and seal in a zip-top bag. I'm sure you could also make the ginger juice well ahead of time and freeze that for later use.
But overall? Mission: gingerale was a huge success, and a refreshing (literally) break from the frustration of last month's challenge. And definitely something I'll be making again, especially now that the heat of summer is upon us.
Be sure to click through if you'd like my recipe and also see the beautiful, bubbly submissions from readers!
Homemade Gingerale
Ingredients:
3 ounces fresh ginger, peeled
2 1/2 cups warm water, divided
1/4 cup fresh lemon or lime juice (from about 2 large), finely strained
champagne yeast*
For simple syrup:
1/3 cup sugar
1/3 cup water
Directions:
Place peeled ginger in a blender or food processor. Add 1/2 cup water and blend on high speed until few chunks remain. Alternatively, if you have a juicer, this would be a great time to use it.
Pour juice through a fine mesh sieve, pressing out as much liquid as possible. Discard leftover pulp.
To prepare simple syrup, stir sugar and water together in a small saucepan. Bring to a simmer over medium-high heat, stirring until sugar is dissolved. Remove from heat and let cool.
Combine ginger juice with remaining water, lime juice, and simple syrup. Divide among two 16-ounce soda bottles; add roughly 25 granules (a small pinch) of champagne yeast. Seal the cap securely, shake well, and store for 48 hours – no more, no less – in a warm, dark place. After 48 hours, refrigerate immediately to halt the fermentation process.
*Champagne yeast can be found in beer/winemaking supply stores or online. It has a more refined flavor than bread yeast and makes for a perfectly fizzy soda. 1 packet will yield about 5 gallons of ginger ale (drink up!)
Did you make this recipe?
Let us know what you think!
Leave a Comment below or share a photo and tag me on Instagram with the hashtag #loveandoliveoil.
While this challenge wasn't quite as popular as the macarons (maybe the mention of possible explosions scared you all off?) those of you who did participate had fantastic results! Only a few minor eruptions. I loved that some of you got creative and incorporated other flavors into your recipes (hello lilac and apple!)
Cheers!
So, kitchen adventurers… what shall we tackle next?