I've always been a lover of color.
Bright turquoise. Chartreuse. Lemon yellow. Hot pink.
I think I have one black dress in the back of my closet… somewhere. I really only like gray because of the cats. And don't even get me started on beige.
Give me color and you give me life.
Which is why this place… this tiny island off the coast of Venice, is quite possibly my new favorite place in the world.
Welcome to Burano, Italy.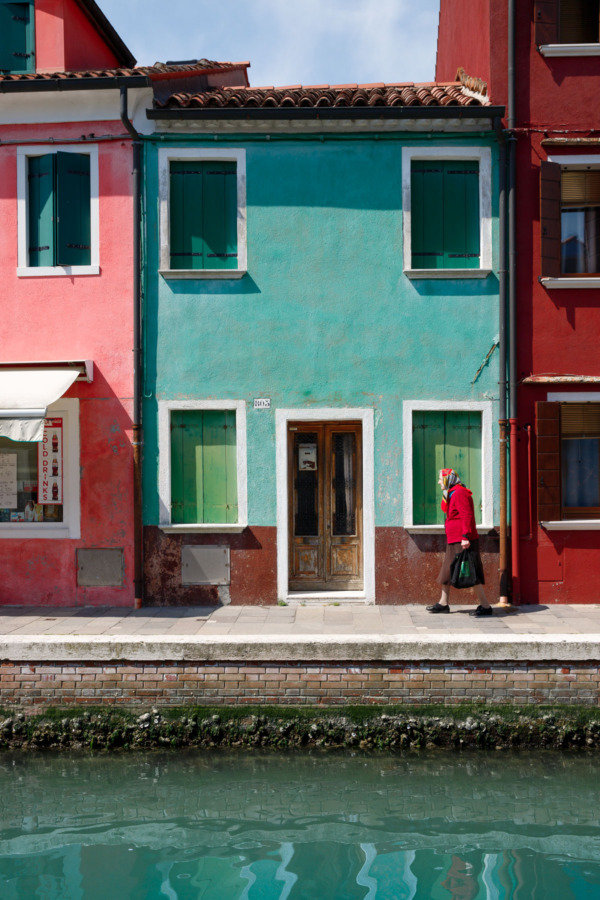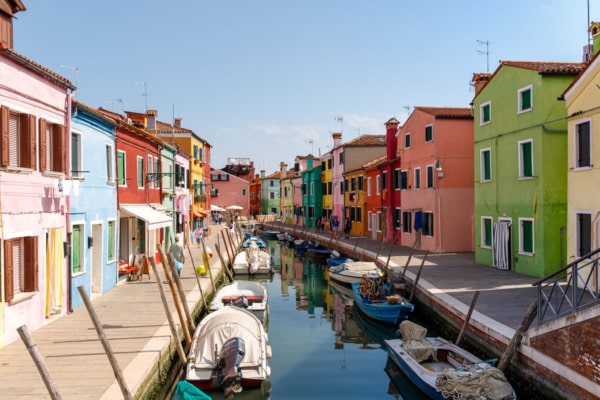 We spent part of a day in Burano during our recent trip to Venice, and it was so charming I felt it deserved it's own post (I do have a few more images and recommendations for Venice, this being our second time there, and may end up doing another post at some point, but for now, check out the recap of our trip last year!)
Many people lump Murano and Burano together, hitting both in the same day while visiting Venice, but to be honest, unless you're really into glass blowing, Murano is pretty dull by comparison (and even the traditional glass blowing there has been commercialized to the point where the glass demonstrations and basically just glorified sales pitches).
Burano is a pleasant 45 minute vaparetto (aka water bus) ride from Venice. My advice? Get up early, catch the #12 water bus straight to Burano. You'll miss the bulk of the crowds (most people start in Murano and then go to Burano later in the day) and have much of the charming, colorful canals and courtyards all to yourself.
Another tip? Get off at the Mazzorbo stop, just before the island of Burano. It's a charming and peaceful sister island, and a pleasant stroll over the bridge to Burano. (The photo below of the precious little red house was taken along this very path).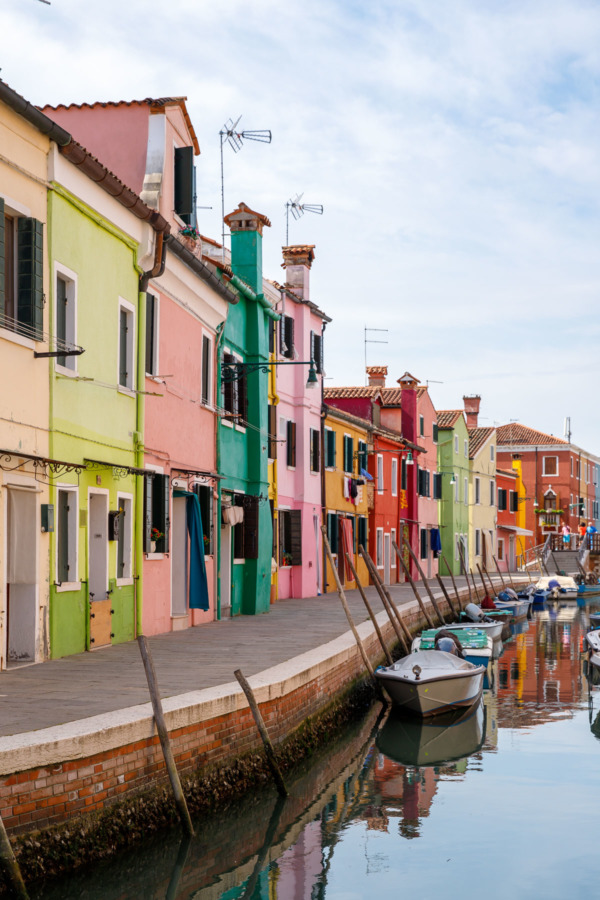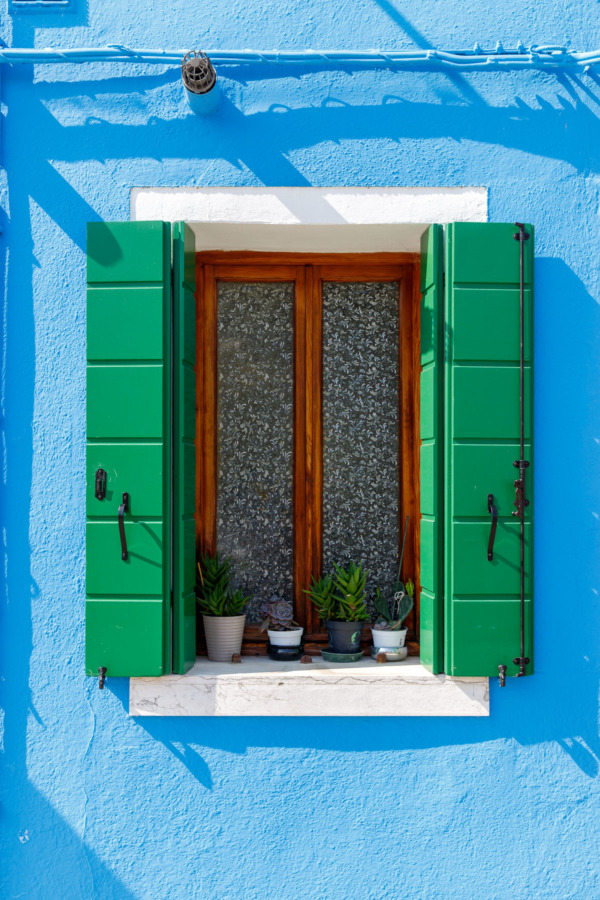 In terms of food, it's a very small island, so there's really not a whole lot of options. If you plan ahead, make reservations for lunch at the Trattoria al Gatto Nero (which I've heard is amazing). Or, if you don't realize you need reservations, after the hostess looks at you like you're crazy for even asking (true story), pop in to Ristorante Ai Cesendeli and grab a pizza and a spritz or two. For dessert, the chocolate tarts at Panificio Costantini are lovely (I can never pass up a cute bakery).
But really, in this case the food was just an afterthought. Because, let's face it, we're just here for the color.
And maybe a few cats.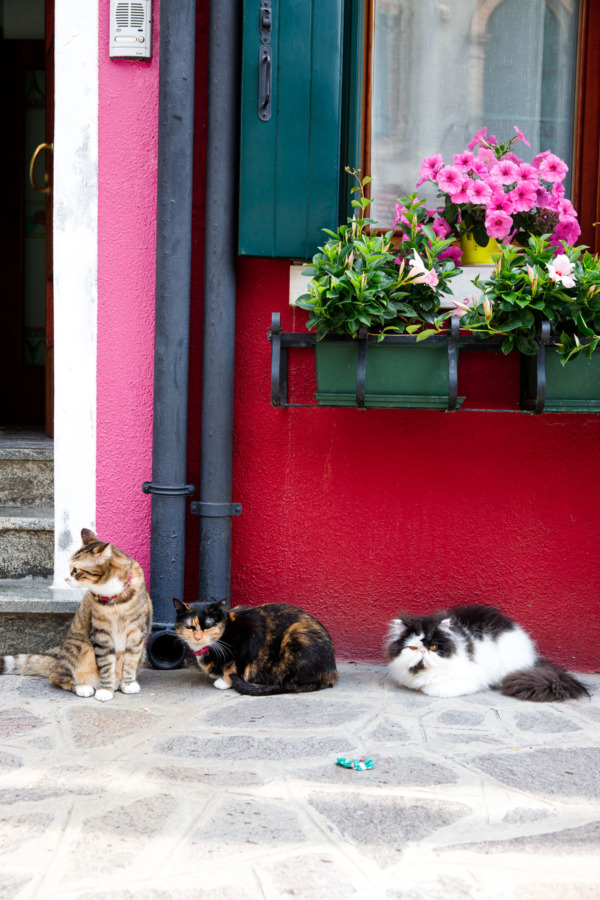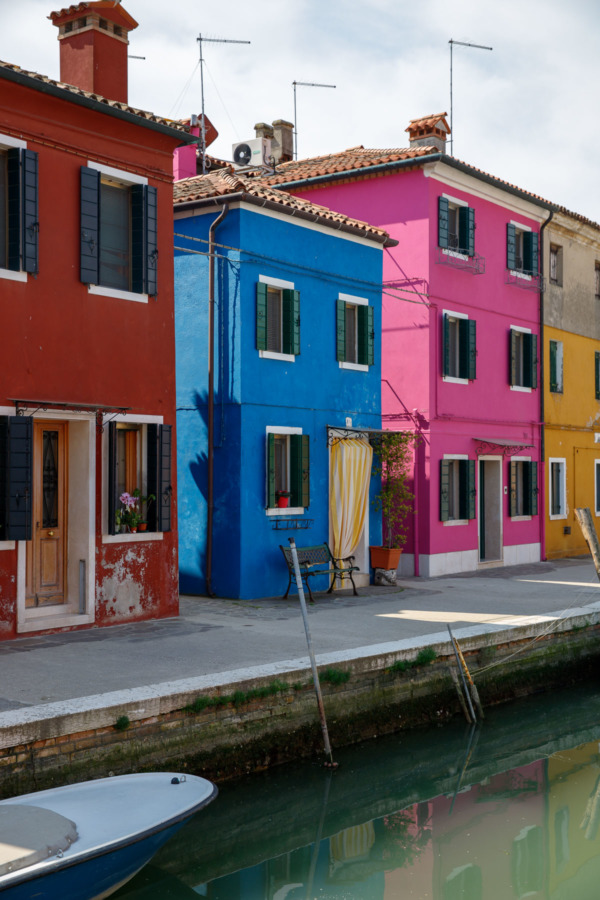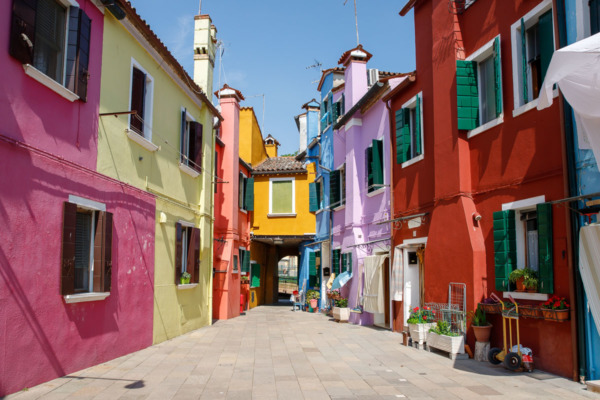 No, you're not seeing things, that tower really is tilted. Pisa isn't the only tipsy tower in Italy, wouldn't you know (you can go inside the church for a tour – although we opted to skip this attraction, being so charmed by the rest of the island and loathe to waste a minute inside a dark church).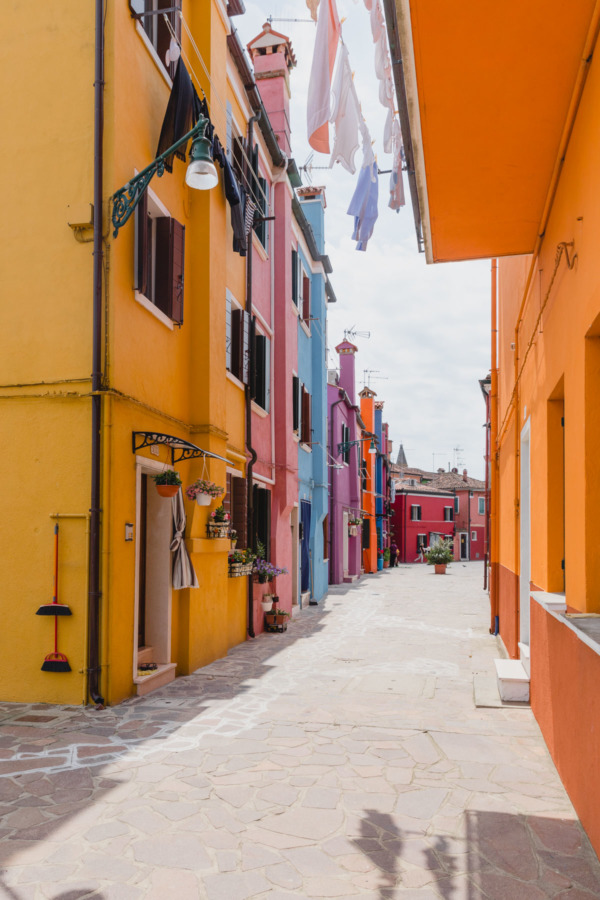 My feelings after spending a few hours wandering the paintbox passageways… pure, utter joy.
I'm ready to move in.
Funnily enough, we encountered a woman outside a fuchsia house, watering her pink flowers while wearing a shirt basically the same color as the house, and the laundry strung between the windows was all variants of the same shade as well.
Is a precondition of living here that you must fully embrace the color of the house in which you reside?
In that case, I'll take the aqua blue one.
Which color house would you live in?