When you think of "Food Destinations" in the US… Columbus, Ohio isn't necessarily the first city that comes to mind. In fact, it's probably not the 19th or even 20th…
I'm here to change that.
This past September I joined a group of bloggers for a food-focused weekend in Ohio's capitol city. The experience exceeded every expectation I may/may not have had before going there.
To be honest, Columbus reminds me a lot of Nashville circa 7 years ago in terms of the size and feel of the town, with friendly people and unique neighborhoods each with their own unique character and personality. The downtown is more chic and professional than our Nashvegas-like vibe, more like a mini Chicago or Philly, and the riverfront is beautifully landscaped and incredibly walkable, with public art and parks aplenty.
And the food… well, let's just say the food did not disappoint!
I'm going to do more showing and less talking here, since I think the food (and the city) really speaks for itself. A visual journey if you will. Scroll to the bottom of this post for a full list of recommendations of Columbus restaurants!
(Thanks so much to Explore Columbus for hosting us on this amazing trip! As always, all opinions expressed here are entirely my own.)


I never thought I'd use 'quiche' and 'life-changing' in the same sentence but, y'all, this quiche from Pistacia Vera was exactly that. Props to Phillip for capturing that perfect cheese pull too!
Food blogger etiquette 101: no one touches the cheese plate until we've all taken approximately 1,242 pictures of it.
While I only snapped a few shots of said (gorgeous) cheese plate from our participatory dinner at The Kitchen, I probably have 1,242 photos of other bloggers taking photos, 2/3 of those are of Phillip. We are the food paparazzi and we are not ashamed of it one bit!


See? Food paparazzi.
Those cinnamon rolls are working it big time… but I have to say, the breakfast sandwich really stole the show at Fox in the Snow (I'd go back to Columbus for this sandwich alone, for what it's worth.)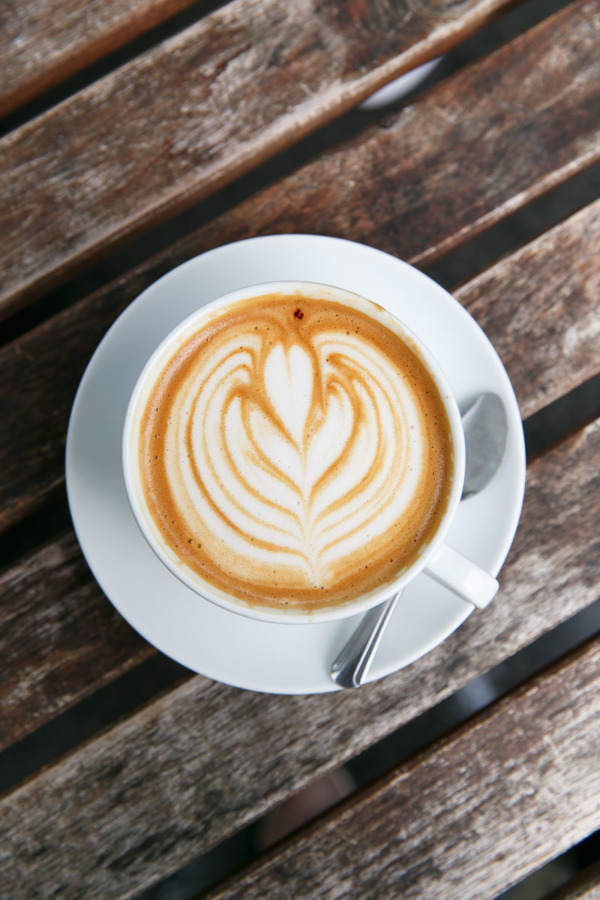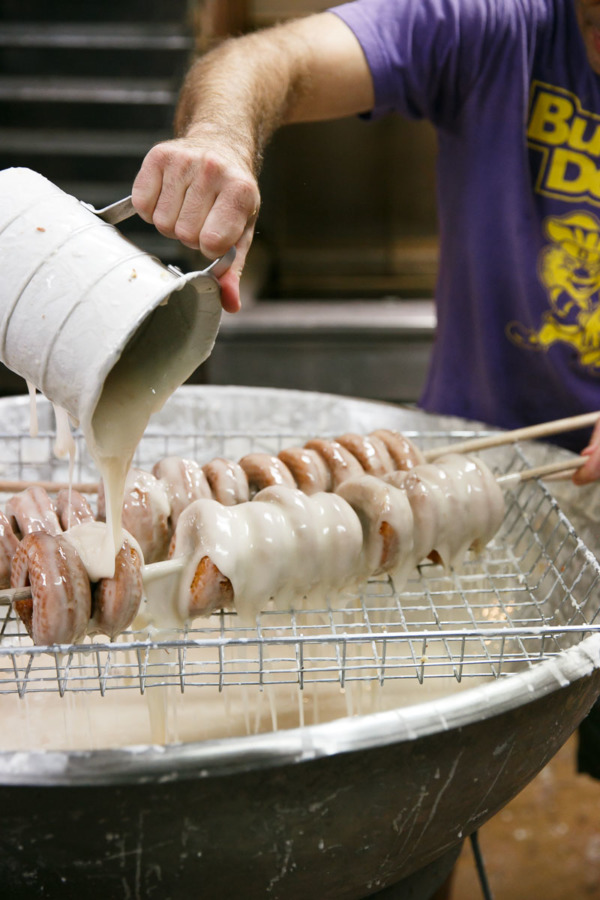 What can I say? I love donuts.
Buckeye Donuts will you please open up a location in Nashville bc we are srsly lacking in the donut department. Kthanx.
(Kudos to Phillip @ Southern Fatty for capturing this gem of me and Joanne.)


File under: up-cycled houseplant inspiration.
You might have noticed that there is a disproportionate number of breakfast foods in here. Well, we did manage (how exactly I can't say) to eat 5 (count 'em, FIVE) breakfasts in a single morning as part of a Breakfast Food Tour led by breakfast blogger extraordinaire, Nick. From pastries to kolaches, shakshuka to maple bacon donuts to this amazing brioche French toast from The Table… each and every breakfast was worth eating… despite the complaints of my stomach afterwords.
Everything I do? I do it for you.


If there is a cat, I will find it and I will take more pictures than I took of the cheese plate.
Seriously though, that is one chill brewery cat (and a lucky cat to boot to live at a place as gorgeous as Rockmill Brewery.)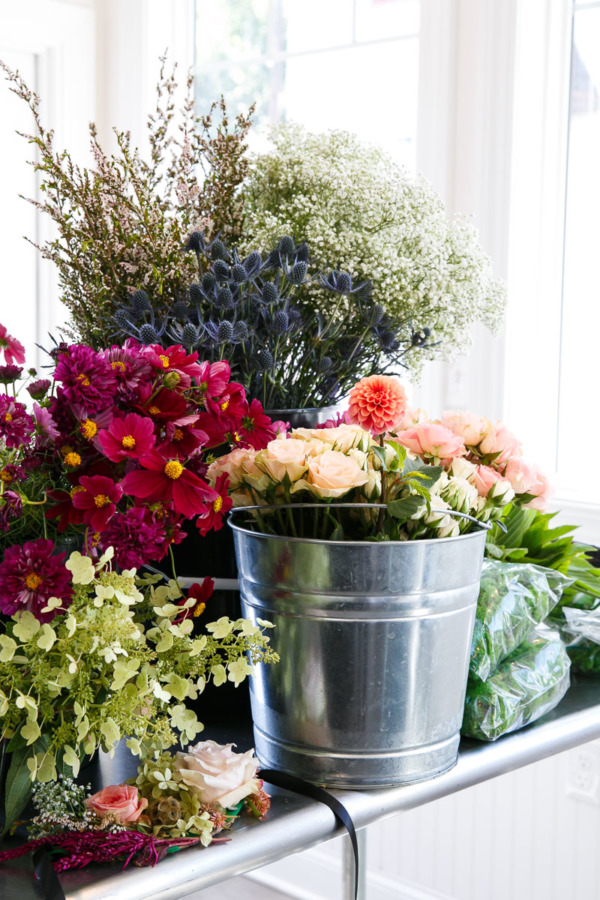 Columbus is, afterall, the birthplace of Jeni's Ice Creams, so we couldn't NOT stop there.
FYI: Jeni is awesome. And so is her ice cream.
Also FYI: the sun-popped corn ice cream is my new BFF (best flavor forever).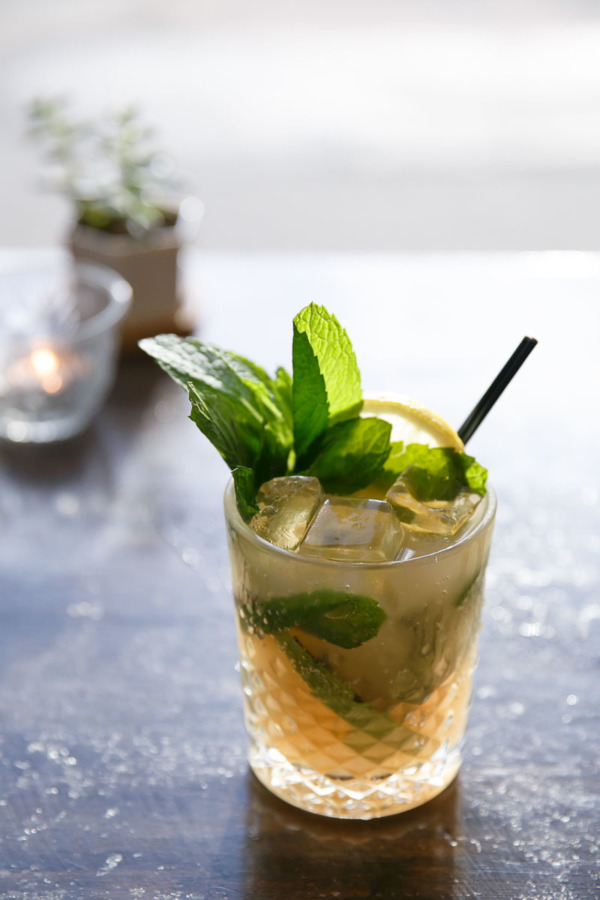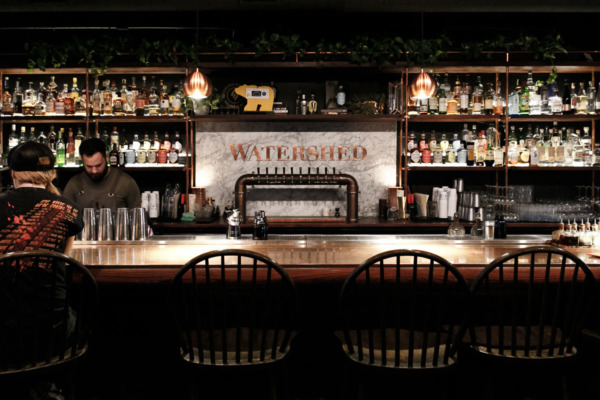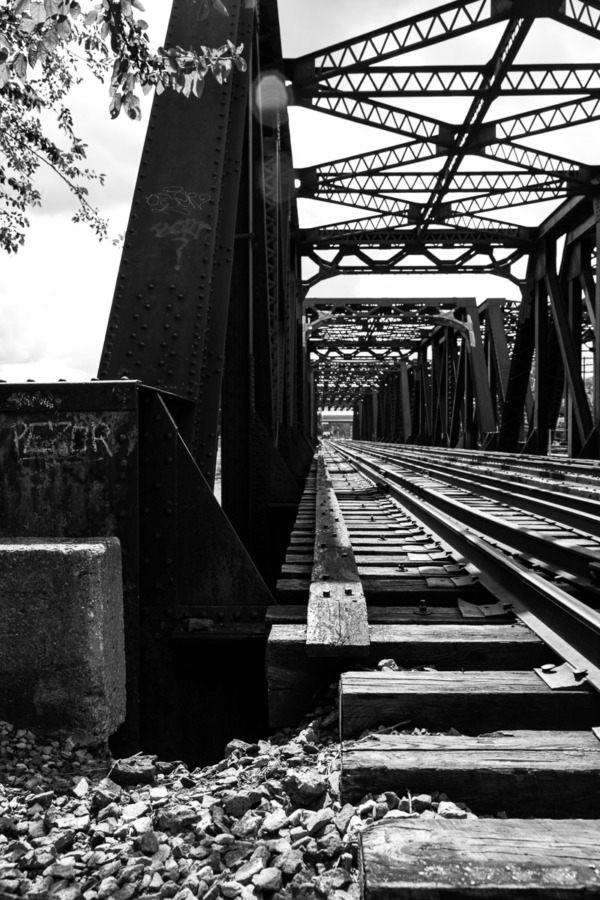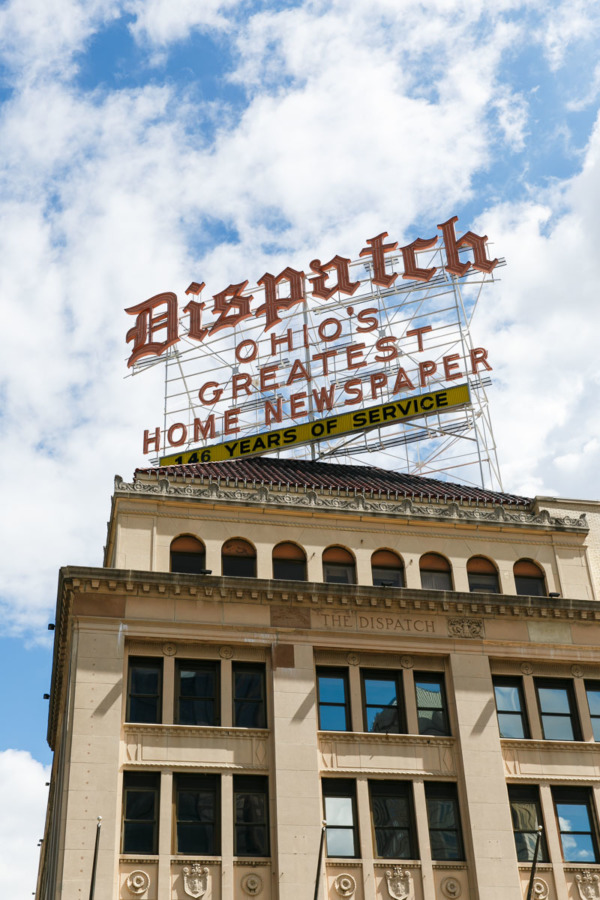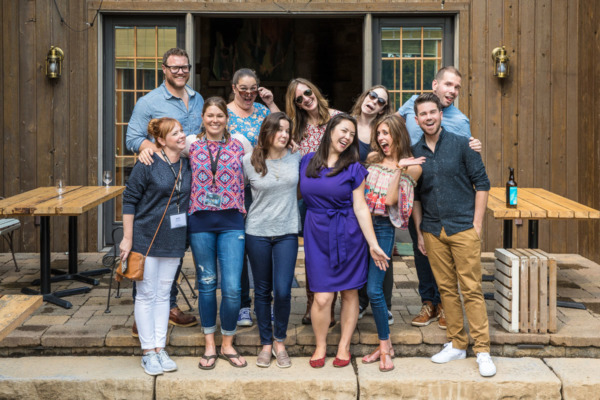 Top Row (from left): Matt from Rockmill Brewery, Glory, Brenda, Jen, Michael
Front Row (from left): Allie, Laura, some weirdo, Joanne, Erin, Phillip
On blogger trips like these, the group can really make or break the whole experience (trust me, I've experienced both). I couldn't have asked for a better group for this one! Such lovely, positive people that left me feeling refreshed and inspired and ever so full (of more than just donuts and ice cream).
Where to Eat in Columbus, Ohio
North Market – This is what our Farmer's Market COULD be if it just tried a little harder. It reminded me a lot of the food halls in Europe. It can proudly say this is where Jeni's ice cream was born.
Jeni's Ice Cream – Yep, THE Jeni's. It started in Columbus, afterall! You can still visit the original location in the North Market, or the newest location in the Short North neighborhood. Pro tip: try the sun-popped corn ice cream. Even if you despise those gross popcorn jelly beans (like I do), you will LOVE this flavor.
Pistacia Vera – We stopped by this cafe at the recommendation of the hotel concierge, and instantly fell in love. From the gorgeous pastries and macarons to the life-changing cheesy quiche (seriously, I never thought I'd say a quiche was life-changing but this one truly was!) I seriously wish they'd expand to Nashville (hint hint). They also have a location in the North Market.
Fox in the Snow – Best breakfast sandwich OF MY LIFE. Seriously though, if I lived in Columbus I'd be here every day. From amazing pastries to perfectly poured coffee, this place rocked my world.
The Kitchen – This charming historical space is not so much a restaurant as a "participatory dining experience" meaning you get to cook your own meal, essentially, with the assistance of their knowledgable staff. It'd be a great space for a rehearsal dinner or corporate party!
Kolache Republic Cafe – I don't have much experience with kolaches, but I thoroughly enjoyed sampling this traditional Polish pastry in all its flavor variations!
Buckeye Donuts – Right on the border of the OSU campus, this place is always packed, from early morning to late at night. If you're craving a perfectly fried donut, this is the place to go.
The Table – What a unique place. With Indian twists on mid-west dishes, not to mention a downright gorgeous space. We were there for brunch, and I have to say their brioche French toast is top notch.
Flowers & Bread – Whether you want a fresh baked loaf of bread or breakfast sandwich, or if you want to learn how to bake your own bread or even make a gorgeous fresh flower necklace, this gorgeous cafe/event space is the place for you. They call themselves a 'recreational learning space' and offer a regular rotation of interesting classes in addition to their delicious cafe menu.
Basi Italia – Ask anyone in Columbus what their favorite restaurant as, and 9/10 will say Basi. It's truly lovely, with a lively, casual atmosphere and charm to spare. Whatever you do, don't miss the Zucchini Pronto side dish. So freaking good.
Katalina's – This quirky spot is known for their signature dish: pancake balls. Something like an ebelskiver, they are pancake batter baked up in a round shape and filled with a number of delicious fillings.
What to Drink
Rockmill Brewery – While they have a tasting room in downtown Columbus, we made the short trip out to Lancaster to the brewery itself, a gorgeous farm with a barn-turned-brewery and a downright adorable and a total ham of a brewery cat.
Watershed Distillery – We dined here one evening, after getting a quick tour of the onsite distillery and packaging plant where they make a unique assortmet of spirits including vodka, gin, bourbon and nocino: an Italian walnut liqueur that I'm totally obsessed with.
Mouton – We stopped in to this cool bar in the Short North neighborhood for a quick drink before dinner. As a lightweight, I appreciated that they had some interesting mocktails on their menu in addition to an array of unique cocktails.
Wolf's Ridge Brewing – A few of us stopped in here on our own before heading to the airport. They won me over with their perfect thin cut fries. I'm not a beer person but if (excuse me) when, we come back to Columbus I'm totally bringing Taylor here.


Where to Stay
Hotel LeVeque – This hotel is located in a stunning art deco tower in downtown Columbus. When it was built in 1927, the LeVeque tower was the 5th tallest building in the world. The building was recently renovated, but they did so while keeping true to the building's historical art deco style. The whole space, from the lobby to the guestrooms, are decorated in a celestial motif, and the result is simply stunning.
Pro tip: Don't turn down the turndown service! It comes with chocolate truffles and a constellation projector! I mean, how freaking cool.
Needless to say, while I'm not normally one to splurge on upscale hotels when I travel, this hotel has me second guessing that practice. It was a luxury and a pleasure to stay there, and I wouldn't hesitate to recommend it to anyone looking for a unique place to stay in Columbus.
Thanks again to the amazing folks at Explore Columbus for pulling out all the stops for us during these few days, and to the ever so lovely Joanne for getting the ball rolling in the first place. Now… what's for breakfast?