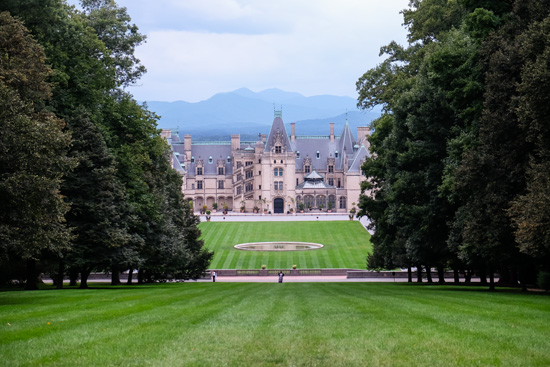 I've been starting at these photos for days. Sifting through 400+ images and trying to narrow them down. Trying to find the words to express just what this event meant to me and how rewarding it was to be a part of it.
Honestly, the pictures do a better job.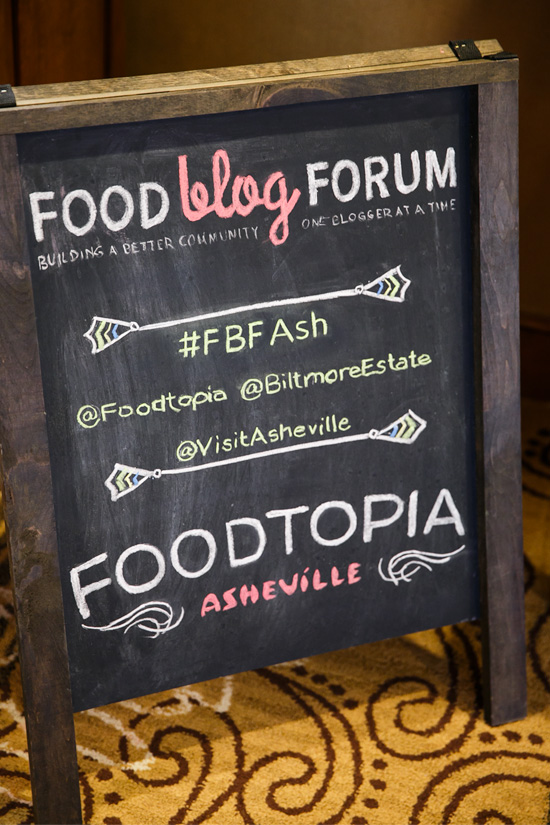 Food Blog Forum Asheville was an event. A spectacle. An experience. From the sessions to the food to the scenery, it was truly amazing in every sense of the word. We'd been planning and talking about the event for well over a year, but it all came together thanks to a fabulous organizing team and a group of Asheville folk dedicated to giving a bunch of food bloggers an experience they'd never forget.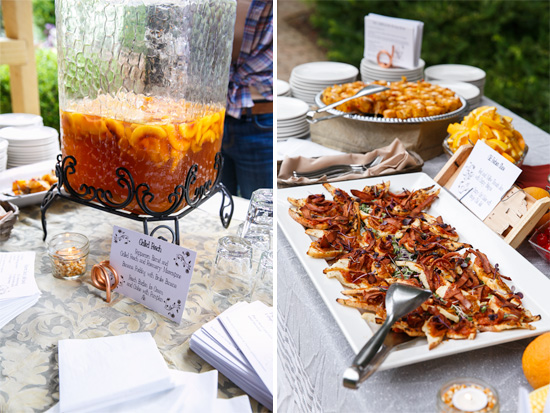 It started on Sunday evening with a hootenanny. A moonshine soirée with plenty of booze and bites and banjos. Grilled peach moonshine and watermelon moonshine and moonshine old fashioneds… and some truly delicious strawberry lemonade and iced tea for the non drinkers among us. The DoubleTree Asheville pulled out all the stops for us, and they couldn't have been more gracious hosts.
If Sunday night was the head (or, if you let the moonshine get the best of you, the headache), then Monday's seminar was the heart. The speakers and the sessions and the community is what FBF is all about, afterall.
The seminar took place in an amazing historical space, the Lioncrest building on the Biltmore estate grounds. It used to be a cow barn, honestly and truly. Now it's perhaps the most gorgeous event space I've ever laid eyes on.
We discussed creating your tribe, working with publications, and crafting your unique voice through photography. Each speaker brought something different and unique to their panels, telling their stories and inspiring the bloggers in the room in untold ways.
Lunch on the veranda was no ordinary buffet. With fried chicken and pasta salad and chocolate mousse shooters that I may or may not have had more than one of.
The iPhone is an integral part of every food blogger's place setting.
In the afternoon we split off into smaller groups, rotating and letting each group have more intimate discussions with our amazing speakers. I think this was maybe my favorite part of the day, as it allowed the attendees and the speakers to interact and have discussions that just wouldn't be possible during the structured sessions in the morning. This kind of personal connection just isn't something that happens at the big food conferences.
When the day was through and our heads were full of new and inspiring information, we loaded up the cars and headed out, all 110 of us in a winding caravan to our next exciting location. Granted, that many cars in a procession can be problematic, as some of us found out when, 20 minutes later, we found ourselves with an odd sense of déjà vu as we drove by the Lioncrest where we started. Call it the scenic route.
Eventually we found the parking lot, where we were loaded on to shuttles and driven to the front doors of the majestic Biltmore house for an exclusive behind-the-scenes tour, focusing on culinary traditions at the turn of the century.
The house was ours, not a tourist in sight, and our tour guides walked us through the grandiose dining room and down the tiny, worn butler's staircase into the expansive kitchens, making exception to the rules and letting us take photos the whole time.
When can I move in?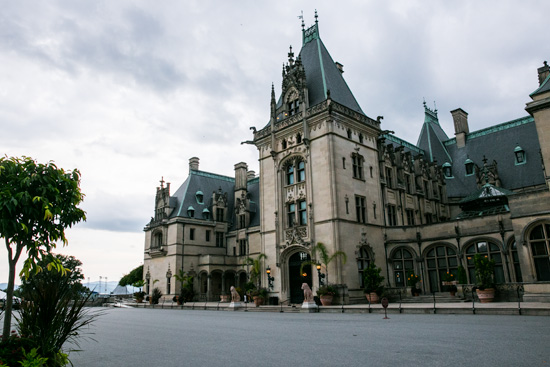 After our private tour, we were then escorted to the Diana event space, where they had laid out an amazing feast… for the eyes and for the belly. With a menu featuring ingredients from Biltmore's production garden, free-range beef and lamb, the estate's 94-acre vineyard, and locally-sourced ingredients. My favorite bite was perhaps the goat cheese panna cotta with chai spiced raspberries (well, duh) as well as the fresh buttermilk biscuits slathered with something amazing called Milk Jam (I started calling it biscuit frosting, and it was life-changing). Must. Recreate. Immediately.
It takes true talent to make deviled eggs look that sexy. The sunburst farms trout roe and gorgeous floral garnishes didn't hurt either.
As if the food wasn't enough… we couldn't get over the perfect light and the fabulous backdrop. I mean, really. It's like it's not even real.
This lady. My partner in crime, my best friend. We, along with FBF founders Scott & Jaden Hair and Todd Porter & Diane Cu, put our hearts into this event. But what we got in return was worth so much more.
But that wasn't the end of it. No, for the first time, FBF spilled over onto a second full day of fun and food, thanks to Explore Asheville. Dubbed Foodtopia, this day was pretty much a crash course in Asheville's amazing food scene.
We made our way to Highland Brewery for a taste of Asheville. Well, more than a few tastes, actually (I don't think anyone left hungry). From local restaurants to food personalities, all sampling their wares while live bluegrass music wafted in the background.
Of course I started in the back at the dessert section, where the Ultimate Ice Cream and French Broad Chocolates stole the show (in my opinion). With Troy & Sons bourbon ice cream and goat cheese and bing cherry (salty and savory and indescribably delicious), and a side of salted honey caramels and chocolate espresso cupcakes, I was happy. Oh so happy.
From there we loaded back onto the busses and headed to Looking Glass Creamery and Hickory Nut Gap farm for tours and even more tastings and some truly adorable goats.
I truly appreciated every moment of this event, and everyone who helped make it happen. The Asheville folks we worked with are incredible, generous, and so eager to share their amazing city with us. It is truly a food mecca, and a place, since it's a reasonable 4 1/2 hour drive from Nashville, that I'll definitely be returning to. I saw first hand the amazing connection the community has with their food, caring so deeply about the relationships and sustainability behind it.
Asheville, I think I love you.
I have to again thank our amazing hosting sponsors, Explore Asheville and Biltmore, and DoubleTree Asheville for making this event over the top amazing. And to our other loyal sponsors, KitchenAid, and OXO, for always supporting FBF no matter where the winds take us next. And to the rest of our sponsors, DeLallo, Two Good Scents, Whole Foods, Bastina, and Harry & David for helping make this event (and its swag bag) truly epic.
If you'd like more info about Food Blog Forum or want to join us at our next event (think Mickey Mouse… hint hint) be sure to visit the FBF website and sign up for our mailing list. Registration will be happening sooner than you think, and if you though this event was amazing, well, just you wait. :)