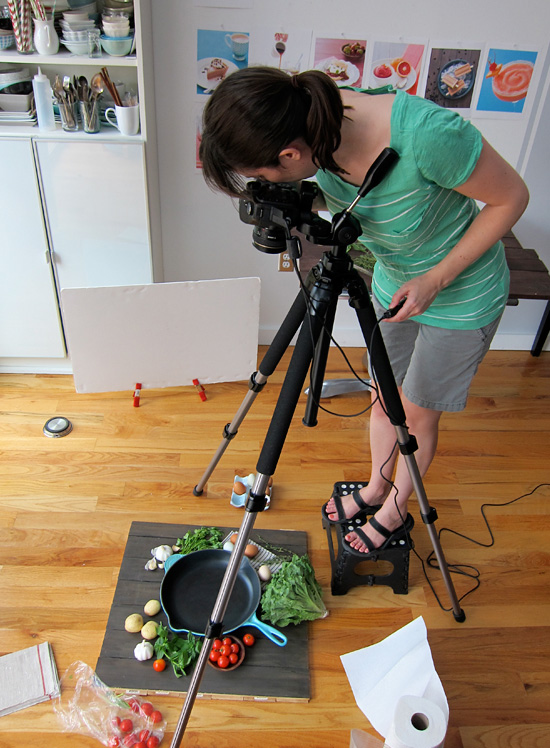 I thought you all might like a little behind the scenes look at the making of our new book. You know, just in case you thought writing a cookbook was glamorous or something.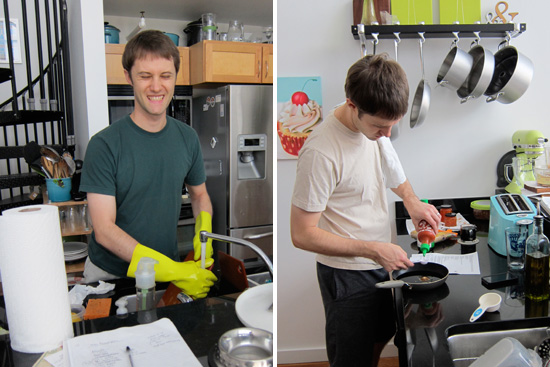 I promise you, it's not.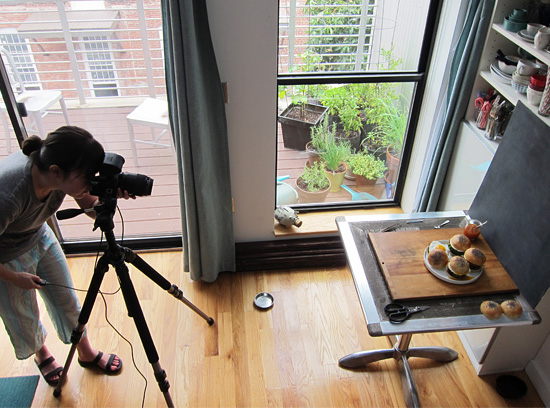 Pajamas? What pajamas?
The entire book (all 58+ recipes) were developed and tested in our kitchen and shot in our living room. From pancakes to margaritas, we did it all.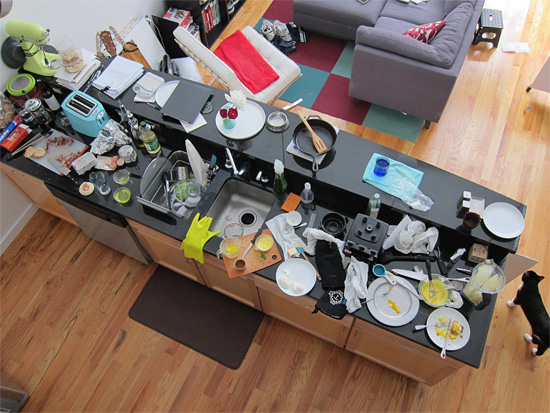 And oh boy, did we make a mess.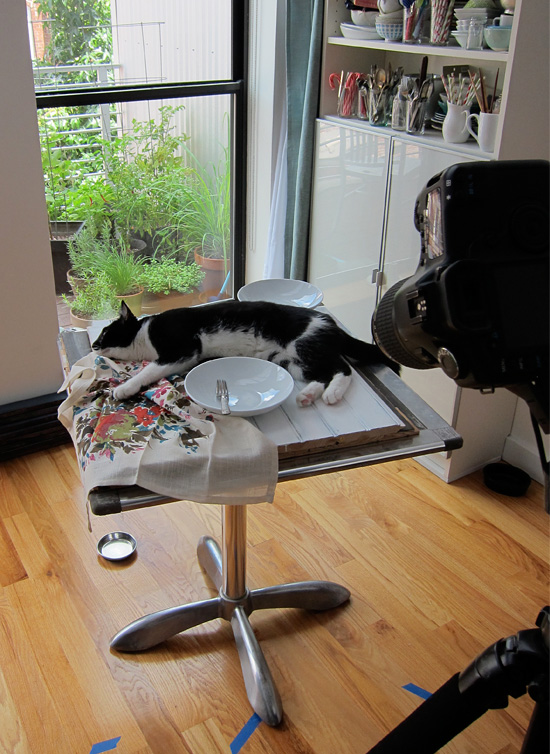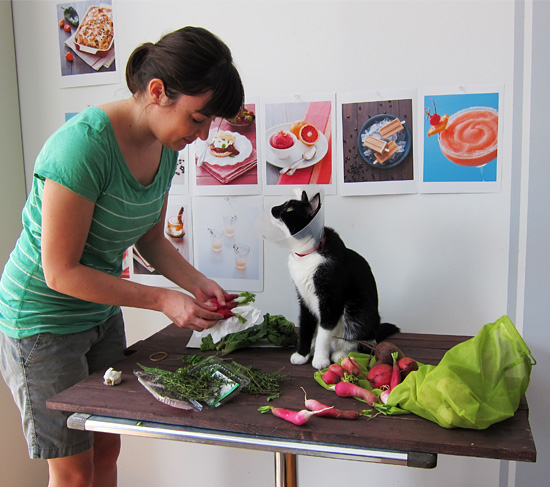 We have three cats, you know. Not that you'd know from these shots. One of them was much more involved in this whole process than the other two. And by involved I mean usually in the way.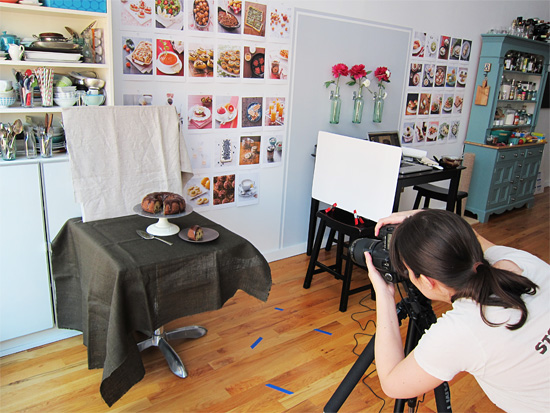 Kind of cool to see the process and the final product. The beautiful final product. The book is a sturdy hard-cover book with embossed lettering and thick matte pages, a real testament to the quality and thought that Quirk puts into their books. I can't stop touching it.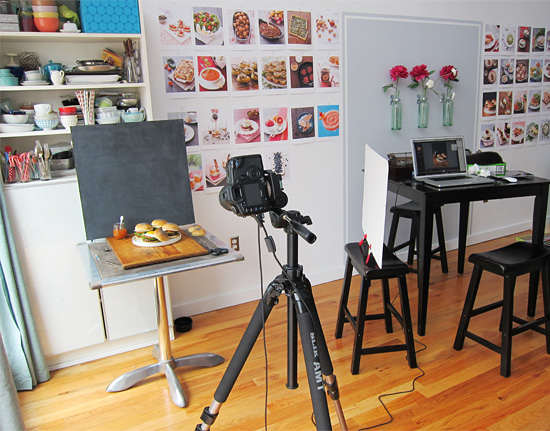 Cover shot, take two. Those burgers were not fun. Although they were delicious.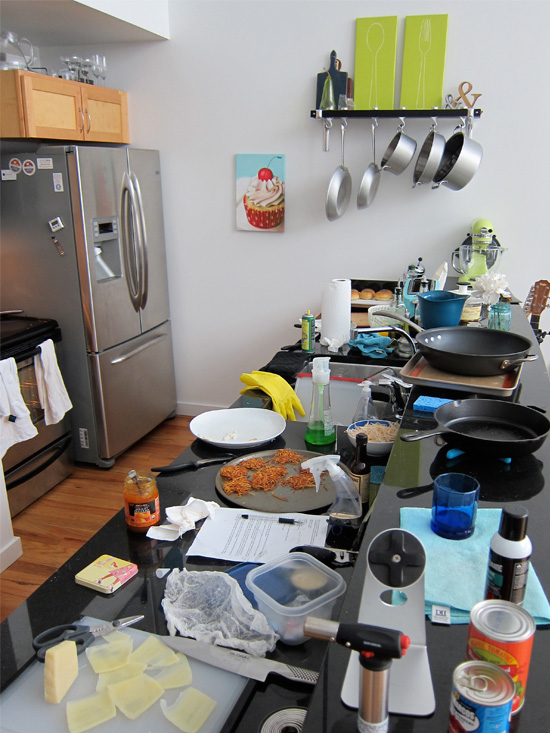 Now who wants to come help clean up?
Breakfast for Dinner: Recipes for Frittata Florentine, Huevos Rancheros, Sunny-Side-Up Burgers, and More! officially hits stores February 12th. That's like, less than a month away (eep!) And if you're in Nashville, San Fran, Napa, and Memphis: get your frying pans ready, because we've got book signing events planned in your area during the month of February. We'd love to meet you! You can also buy a super special autographed copy directly from us. Signed by the two of us. Not Sgt. Pepper though. Because he can't hold a pen.
And uh, don't miss tomorrow's post. You may (just may) get an opportunity to win one before the publication date. But shh, you didn't hear that from me.