I want to thank Lindsay for letting me take over the blog today. I made these muffins after a homebrew session this past weekend and thought they were good enough to share. If you're interested, I plan on sharing the beer too if it turns out (it'll be a few weeks before I know for sure.)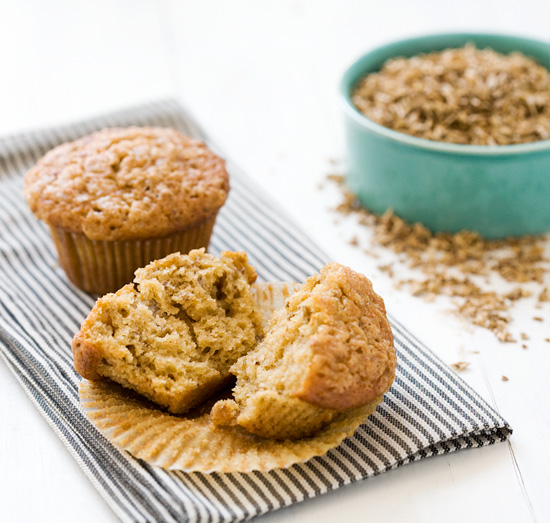 I've always wished that Lindsay was a beer drinking girl. Partly because I think she is missing out on one of the finer things in life, but also, I secretly wish I could justify buying brewing more beer. I love the brewing process, the history, and obviously the carefully crafted home brew, but I'm always left with a quandary at the end of a brew day. What should I do with this mountain of spent grain?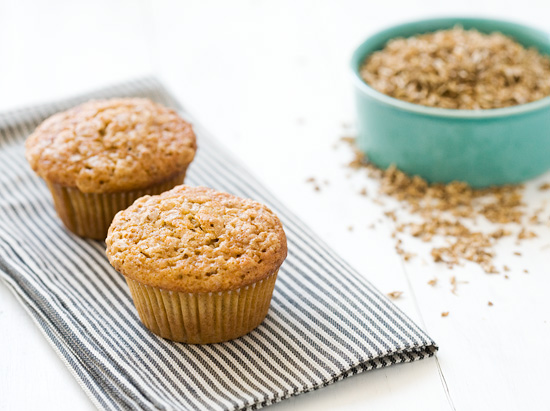 One of the byproducts of all-grain brewing, spent grain is essentially malted barely that has had most of the sugars rinsed out of it. Throwing it away seems like such a waste, which is why I'm thankful for the Brooklyn Brew Shop. They have a section on their blog with lots of great ideas for using spent grain in all kinds of things from burgers to crackers to these applesauce muffins. The little bit of sweetness left in the grain is perfect for these muffins, which, by the way, taste nothing like beer. Even Lindsay, who steers clear of anything that remotely resembles beer, gave these muffins her stamp of approval. The grain adds just a little bit of crunchy texture to a sweet, moist, balanced muffin that is perfect for breakfast.
If you're not lucky enough to be or to be married to a home brewer, I suppose you could substitute rolled oats, wheat bran, or another grain in place of the spent grain.
Spent Grain Applesauce Muffins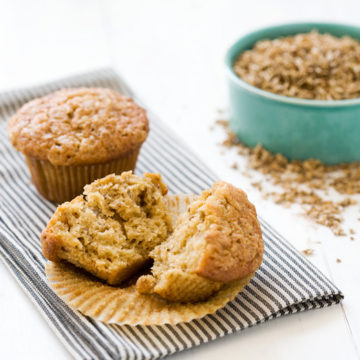 Ingredients:
1 1/4 cups all-purpose flour
1/2 cup spent grain, dried*
1 1/2 teaspoons baking powder
1/2 teaspoon baking soda
1/2 teaspoon cinnamon
1/4 teaspoon salt
2 large eggs
1 cup packed light brown sugar, plus 2 tablespoons for sprinkling
1 cup vegetable oil
1 cup unsweetened applesauce
Directions:
Preheat oven to 400 degrees F. Line a muffin tin with paper liners or grease with baking spray.
In a small bowl, combine flour, dried spent grain, baking powder, baking soda, cinnamon, and salt.
In a separate larger bowl, whisk together eggs, 1 cup of brown sugar, and oil until well combined; stir in applesauce. Fold in flour mixture until just moistened (it's ok if it's still a little lumpy).
Spoon about 1/4 cup of batter into each muffin tin. Sprinkle remaining 2 tablespoons of brown sugar over tops.
Bake muffins for 20 minutes or until lightly golden brown and a toothpick inserted in the center comes out clean.
*To dry your spent grain, spread the grain in a thin layer on a baking sheet. Bake at 180ºF for about 7 hours, stirring every hour or so.
Did you make this recipe?
Let us know what you think!
Leave a Comment below or share a photo and tag me on Instagram with the hashtag #loveandoliveoil.