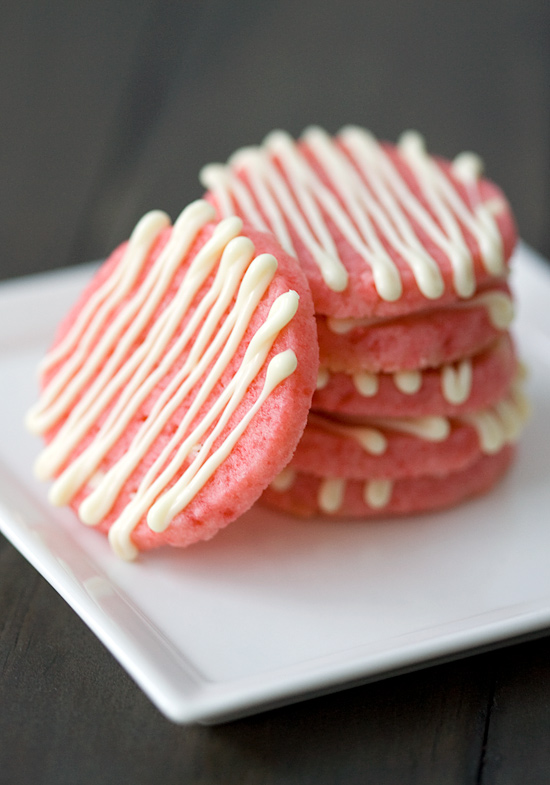 You can look at this post in one of two ways. Either I'm way late in posting my Christmas cookies, or I'm totally on top of it for Valentine's day. I'll let you decide. Because these precious pink and white cookies swing both ways.
The original recipe, discovered via Pinterest, called for rolling the dough into balls and then flattening them with a glass. But after a few less-than-pretty batches, I realized rolling the dough into a log and slicing it was going to produce much more uniform, nicely shaped cookies. And it did.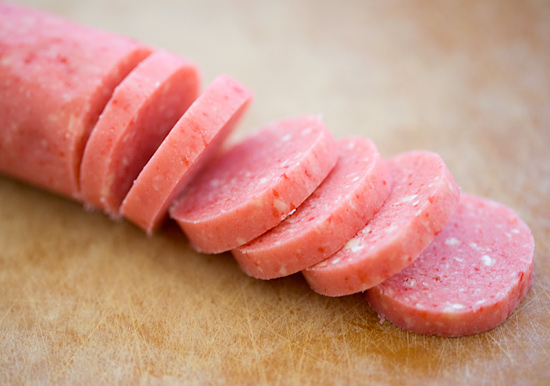 Just try to ignore the fact that, when sliced, they totally look like salami.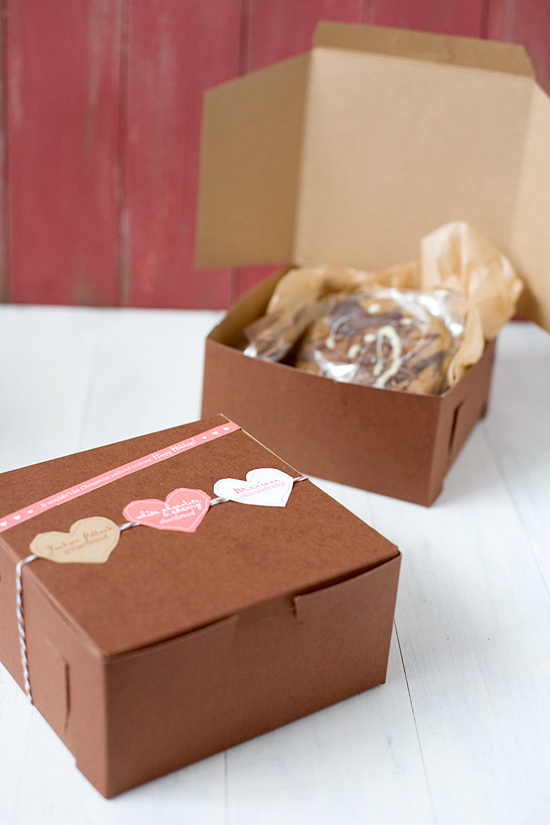 I sent some of these out with our annual christmas cookie shipments, along with (what I called) Jackson Pollock Gingerbread (which really means I didn't have the patience to deal with royal icing and went freeform instead), as well as some Mexican Chocolate cookies.
These cherry cookies are sweet and buttery, with just a hint of cherry. You can dip or drizzle the white chocolate, but these cookies definitely need the extra adornment to offset the salami-ness. Trust me. No one wants to eat a cookie that looks like lunchmeat.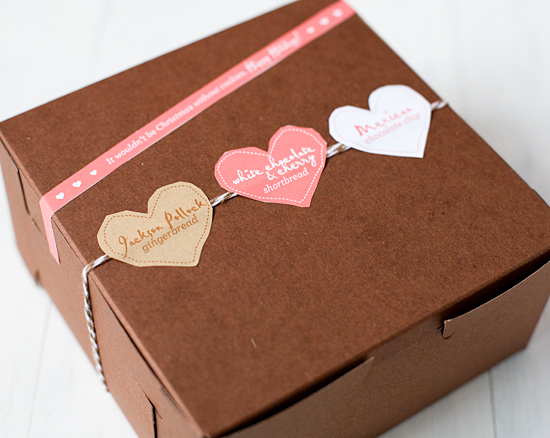 No matter how cute the packaging might be.
White Chocolate & Cherry Shortbread Cookies
Ingredients:
2/3 cup maraschino cherries, drained
2 1/2 cups all-purpose flour
1/2 cup sugar
1 cup cold butter, cut into cubes
12 ounces good quality white chocolate, finely chopped and divided
1 teaspoon almond extract
2 drops red food coloring (optional)
2 teaspoons shortening
Directions:
Pulse cherries briefly in a food processor until finely chopped. You should have 1/2 cup of chopped cherries; spread on a double layer of paper towels to remove any excess liquid.
In the bowl of a food processor, combine flour and sugar. Add the butter and pulse until mixture resembles fine crumbs. Add drained cherries and 4 ounces of the chopped chocolate. Pulse briefly to combine. Finally, add almond extract and, if desired, food coloring. Knead mixture until it comes together in a smooth ball.
Divide dough in half, and roll each half into a cylinder approximately 1 1/2-inches in diameter by 10-inches long. Roll up in parchment paper or plastic wrap, twisting ends to seal. Refrigerate for at least 1 hour or until firm.
Preheat oven to 325ºF. Using a sharp knife, slice chilled dough into 3/8-inch-thick slices. Arrange on a non-stick or parchment lined baking sheet. Bake for 10 to 12 minutes or until centers are set and bottoms are lightly golden. Cool for 1 minute on cookie sheet, then transfer to a wire rack to cool completely.
In a small saucepan or a microwave safe bowl, combine remaining 8 ounces white chocolate and the shortening. Cook and stir over low heat or microwave on low power, stirring often, until melted. Transfer melted chocolate into a squeeze bottle fitted with a small round tip and drizzle over tops of cookies. Alternatively, you can dip cookies in melted chocolate and roll edges in decorative sprinkles. Place cookies on waxed paper until set.
Did you make this recipe?
Let us know what you think!
Leave a Comment below or share a photo and tag me on Instagram with the hashtag #loveandoliveoil.