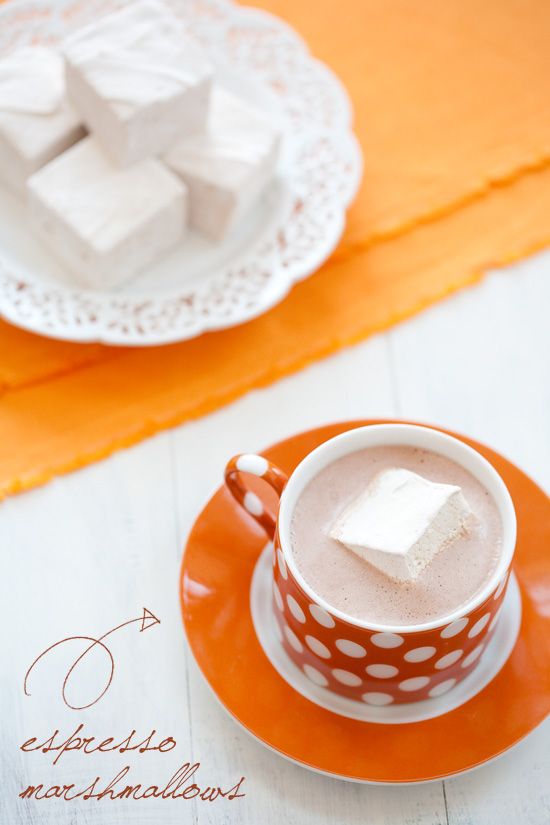 Me and coffee. It's a love hate relationship. On one hand, I love coffee flavor, preferably when mixed with copious amounts of cream and sugar. A punch of espresso brings life to dark chocolate. Coffee ice cream, well, if it weren't so cold I would bathe in it.
On the other hand, more than a few sips of highly caffeinated anything and I turn into a shaky, jittery mess. Call it low blood pressure or what have you, caffeine and I are not friends.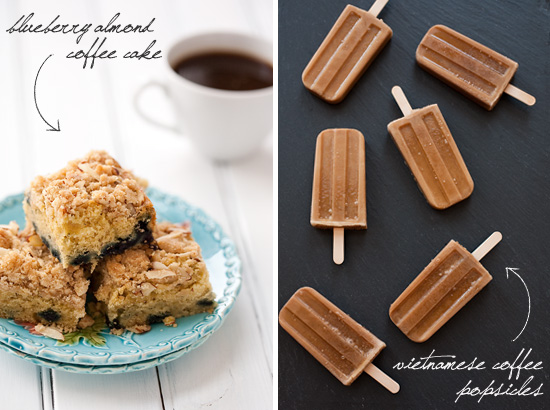 But that doesn't stop me from indulging in a (small) cup every now and then when I'm feeling extra droopy. So while, no, I wouldn't call myself an avid coffee drinker, the repressed coffee-fiend in me just couldn't turn down the opportunity to develop four exclusive recipes for Nescafé.
The Dolce Gusto line is fairly new to the market, competing with household names like Keurig and Krups. Granted I've never used those other machines, but the ease of use and flavor possibilities of the Dulce Gusto products are pretty impressive. Not to mention that their Piccolo machine (and be sure to click through/scroll down for an opportunity to win one!) is nice and compact. When your counter space is scarce, having a small footprint is crucial. So yay for that. Taylor would also like to add that he loves the virtually instant cleanup. Just toss the used capsule and you're done. From someone who spends a good 20 minutes each day rinsing and refilling his brew machine and coffee grinder, that's a big deal. No, he won't be switching to pods entirely, drinking 2-3 cups a day it's just not economical, but he could definitely appreciate its benefits.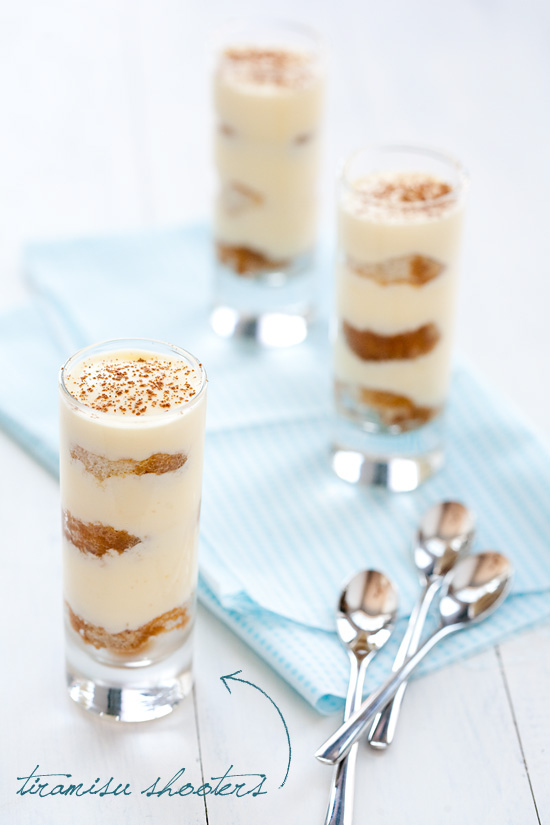 I created and photographed four recipes, to be promoted and displayed on the Dolce Gusto Facebook page throughout the month of December. If you go there, you'll see the recipes for Blueberry Almond Coffee Cake, Vietnamese Coffee Popsicles, and the Espresso Marshmallows currently featured. And stay tuned, because next week might be my favorite of the lot: Tiramisu Shooters (pictured above). All the deliciousness of tiramisu in a precious little package. Zing!
Espresso Marshmallows
These marshmallows have a surprisingly strong espresso flavor. They're great served in hot chocolate, coffee, dipped in melted chocolate, or simply eaten plain.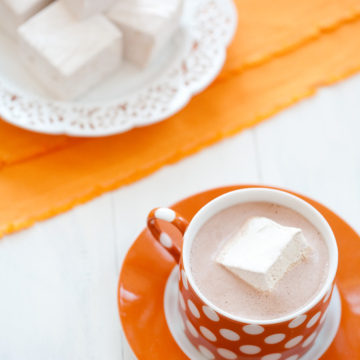 Ingredients:
2 packets unflavored gelatin
1/3 cup plus 1/4 cup cold water, divided
1 tablespoon instant espresso powder
1 1/2 cups granulated sugar
1/2 cup corn syrup
pinch salt
1 teaspoon vanilla
powdered sugar, for dusting
Directions:
Butter and line an 8×8 or 9×9 square baking pan with parchment paper. Generously butter parchment, then dust with powdered sugar, making sure the sides are corners are coated.
Dissolve espresso powder in 1/3 cup water and place in the bowl of a stand mixer. Sprinkle gelatin over water. Let sit for at least 5 minutes to soften.
In a heavy saucepan, combine remaining 1/4 cup water, sugar, corn syrup, and salt. Stir over medium heat until dissolved. Bring to a boil, then cover for 2 minutes. Remove cover and boil, without stirring, until mixture reaches 238ºF, about 7 to 8 minutes.
Fit mixer with the whisk attachment, and turn mixer to low. Very carefully pour hot sugar mixture down the inside of the bowl into the gelatin, taking care not to splatter.
Increase mixer speed to medium high, and beat for 12 to 15 minutes or until mixture is thick and glossy and lukewarm to the touch. Beat in vanilla and pour into prepared pan (the mixture is extremely sticky at this point, so don't worry if you can't get it all out of the bowl). Let sit, uncovered, for at least 3 hours or until set. Remove from baking pan and cut into squares. Dust liberally with powdered sugar so the squares don't stick together. Marshmallows will keep in an airtight container for up to 5 days.
Did you make this recipe?
Let us know what you think!
Leave a Comment below or share a photo and tag me on Instagram with the hashtag #loveandoliveoil.
The fine print: Giveaway brought to you by Nescafé Dolce Gusto. No purchase necessary. Open to US residents only. Void where prohibited. I was paid to develop 4 unique recipes for Nescafé, and was provided with an identical coffee maker and samples; however I was not required to post anything and all opinions written are entirely my own.