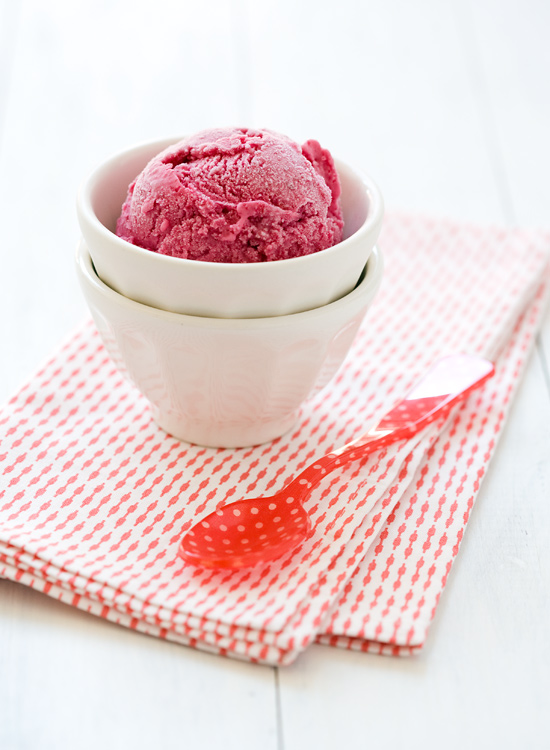 Taylor's obsession with beets has ultimately lead us here. To beet ice cream. You had to be expecting it, right?
This particular recipe comes from Jeni's Splendid Ice Creams at Home, which, I have to say, is pretty splendid. Jeni's opened up a Nashville shop recently, and while I've only been once, I am still thinking about that cherry and goat cheese ice cream (and will likely be attempting it myself very soon!)
But since the beets from our CSA were getting smaller by the week, I figured now was my chance to give this one a try.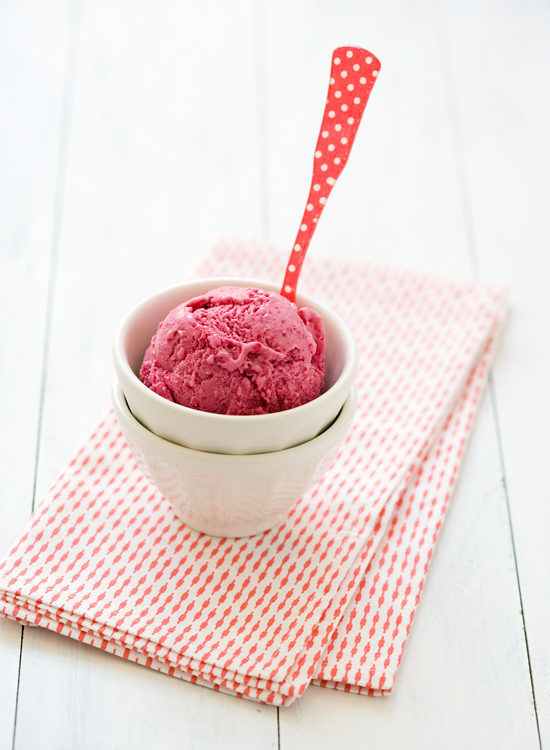 Granted, it was a last minute decision so I had to make modifications based on our lack of orange zest and poppy seeds. Which, looking back, was probably a mistake.
It was a bit lackluster without them.
You might think that beet flavor in ice cream would be overpowering; but I found myself wishing it had more beet flavor. I'm sure that's where the orange zest kicks in, but without it this ice cream was kind of bland. Of course, once drizzled in chocolate sauce it was as satisfying as any basic vanilla.
Note to self: next time, don't leave out the most interesting parts of the recipe.
I also wish someone would enlighten me as to the secret of beet puree. I ran it through a food processor, a blender, AND a food mill, and it was still little bitty chunks of cooked beet rather than a smooth puree. Maybe that's what happened to all my beet flavor, it got stuck in the chunks.
Roasted Beet Ice Cream
Ingredients:
2 cups milk
1/4 cup cornstarch
1 1/4 cups heavy cream
2/3 cup sugar
2 tablespoons light corn syrup
1/2 teaspoons kosher salt
Peel of 1 orange
3 tablespoons mascarpone cheese, softened
1/2 cup puréed roasted beets
2 tablespoons poppy seeds (optional)
Directions:
In a bowl, stir together 1/4 cup milk and the cornstarch; set slurry aside. In a 4-qt. saucepan, whisk together remaining milk and the cream, sugar, syrup, and salt; bring to a boil over medium-high heat. Add orange peel. Cook for 4 minutes; stir in slurry. Return to a boil and cook, stirring, until thickened, about 2 minutes.
Place mascarpone cheese in a bowl and pour in 1/4 cup hot milk mixture; whisk until smooth. Then whisk in remaining milk mixture; stir in beets. Pour mixture into a plastic bag; seal, and submerge in a bowl of ice water until chilled.
Remove orange peel. Pour mixture into an ice cream maker; process according to manufacturer's instructions, adding poppy seeds during the last minute of churning. Transfer ice cream to a storage container and freeze until set.
Did you make this recipe?
Let us know what you think!
Leave a Comment below or share a photo and tag me on Instagram with the hashtag #loveandoliveoil.