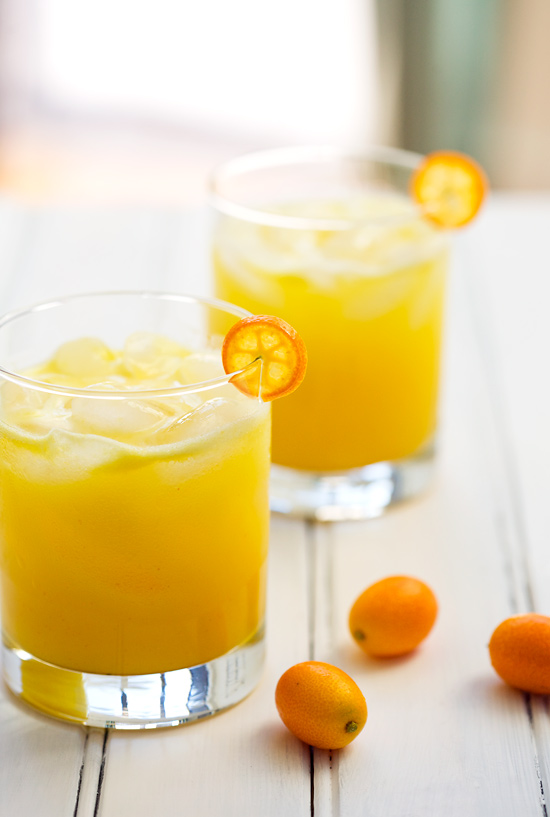 Feel free to tell me enough with the kumquats already. And I'll stop. Really, I will.
Ok, maybe not.
It's not my fault they just happened to be on sale this week. And my complaining about the high price of kumquats earlier made it necessary for me to buy them. Even though I didn't have any plans to use them.
I never pass up a good deal.
Sadly, they just kind of sat there, because I was really and truly too busy to use them. Until, of course, today, when I realized that the simple fact that it was the 5th of May made it perfectly acceptable to drink margaritas on a Thursday.
And when the only citrus you have in your fridge is a pint of kumquats, it's pretty obvious how I'd be using them. The margaritas practically made themselves.
I'm actually kind of surprised I couldn't find a recipe for kumquat margaritas. Surely I'm not the first one to stumble upon the idea. Maybe it's because it's not exactly easy to juice a kumquat. Believe me, I tried. And when that didn't work, I just threw them in the blender. Whole. It doesn't get any easier than that.
The kumquat gives this margarita an extra punch of sourness, something you just don't find in ordinary orange and even lime margaritas. Almost like you've dissolved a sour patch kid along with the sugar syrup. But I promise, it's not too much pucker. Just right. Delicious.
I'm actually kind of hoping they'll be on sale again next week. So I can buy more. Question is, what should I do with them? Please, dear readers, share your favorite kumquat recipes!! I need more fuel for my tart obsession.
Kumquat Margaritas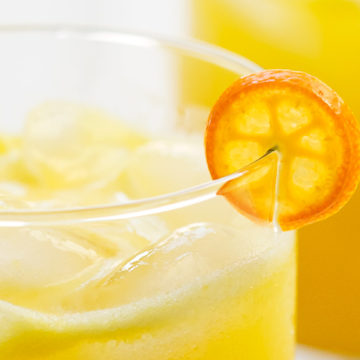 Ingredients:
12 ounces kumquats, halved and seeded
1/2 cup water
tequilla
triple sec
sugar syrup*
ice
Directions:
Combine kumquats and water in a blender and blend on high until smooth(ish). Pour mixture through a fine mesh sieve to remove pulp and big chunks.
For each drink, in a cocktail shaker, combine 3 ounces (5-6 tablespoons) kumquat puree with 1 ounce (2 tablespoons) tequila, 1/2 ounce (1 tablespoon) triple sec, and sugar syrup to taste (I used 2 tablespoons, Taylor preferred it with 1). Shake well to combine. Pour over ice. Garnish glasses with kumquat slices and salt, if desired.
*To make a quick sugar syrup, combine equal parts water and sugar in a microwave safe bowl or glass measuring cup. Microwave on high for 1 minute or until hot, and then stir until sugar is completely dissolved.
Did you make this recipe?
Let us know what you think!
Leave a Comment below or share a photo and tag me on Instagram with the hashtag #loveandoliveoil.